Constructing an MLB roster remains and will always be one of the hardest jobs in all of sports.
As general manager of a baseball team, there are countless tasks to handle, which look at both the short-term and the long-term. There's putting together a 26-man roster via player development, the draft, free-agent signings, and trades. There's finding the balance between winning now and thinking about the long-term prognosis in every single move. There's trying to project how well a pitcher will perform, both statistically and on the health side. Perhaps most difficult is trying to put together a farm system and evaluating what a guy might in 3-4 years. Put simply, constructing a baseball roster has its major difficulties.
That leads me here today to continue my series evaluating every general manager in Angels franchise history. Evaluating any general manager needs context, given that putting together a roster in the 1960s-1970s (prior to free agency) is way different than it is in the year 2020. My goal is to evaluate every general manager based on all of the given information we have about them and how much success the team had while he was there.
With this in mind, let's get onto the 11th general manager in Angels franchise history.
Billy Eppler (October 4, 2015-present)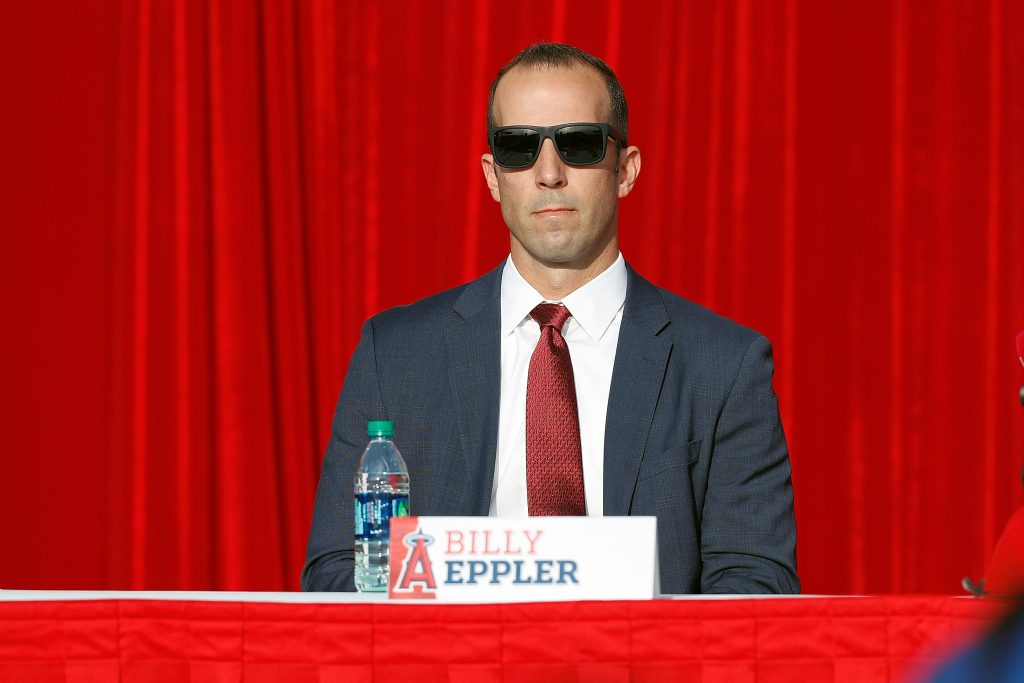 A San Diego native, Eppler first found his way into baseball as a scout for the Colorado Rockies. Eppler eventually made his way to the New York Yankees as a scout, a role he only held for a season before he was promoted as the Director of the Scouting department by Yankees GM Brian Cashman. Eppler held down this role for a half-decade before taking on the role of assistant GM in New York. It was clear that Eppler would take on full GM duties for an organization and teams began to take notice of his talents early last decade. Eppler was interviewed for openings with the Angels (2011) and the Padres (2014), two positions he ultimately didn't land. However, the Angels came calling again in 2015 and hired him as their next (and current) GM.
The disaster Eppler inherited
As alluded to in the last piece on Dipoto, the Angels were a certifiable mess following the 2015 season. Beyond the Dipoto/Scioscia fiasco that put a serious dent on the Angels public image, the team itself was in a brutal position beyond their luxury of employing Mike Trout. Heading into 2016, the Angels would once again boast the league's worst farm system and had nearly $100 million tied up into Jered Weaver, C.J. Wilson, Albert Pujols, and Josh Hamilton, a group of players who combined for 0.9 WAR in 2016. Wilson and Hamilton wouldn't be on the field for a single game with the Angels that season. Those two issues, along with the dearth of young talent on the roster, meant Eppler had his work cut out for him.
The first major move Eppler made was swinging a trade for Andrelton Simmons. At the time, the move had mixed views not because people viewed Simmons as a bad player but rather the decision to give up Sean Newcomb, then the Angels best prospect, had people scratching their heads. In hindsight, this was a fantastic move as Simmons has churned out four seasons of superb production with the Angels for below-market rates. That said, even though the combination of Trout and Simmons was not nearly enough to make up for the rest of the roster. The club would win 74 games and started seeing their pitchers drop like flies in 2016, namely Garrett Richards (TJ surgery) and Tyler Skaggs (variety of arm issues). This year represented one of the darkest times of the past decade for the organization.
Eppler's balance of the short-term and long-term
It was rather obvious that the club needed a clear direction and initiative to get the Angels on the right track. Eppler had to juggle this dilemma of fixing a broken organization while also trying to build around Mike Trout, whose clock to free agency was slowing winding down. Much of this started with building the team from within, whether it be the draft, international free agency, or trades. Since 2016, the year of Eppler's first draft, the Angels have added significant talent to the organization. Shohei Ohtani, Jo Adell, Griffin Canning, Brandon Marsh, Patrick Sandoval, Jordyn Adams, Chris Rodriguez, Jeremiah Jackson, and Reid Detmers are some of the many names Eppler acquired. While doing this, Eppler also had to balance building the MLB roster, a goal that has ultimately alluded him to date.
Eppler's biggest moves: the Trout extension and Ohtani signing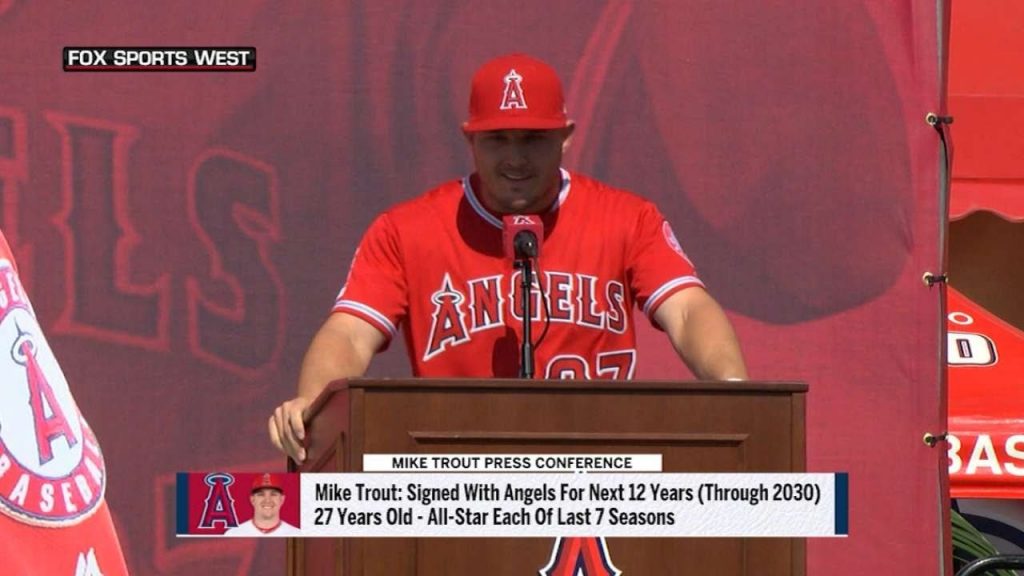 Signing Mike Trout to a mega-deal in 2019 that guaranteed him as an Angel for life was very clearly the biggest move Eppler has made. With just two years remaining on his contract before free agency, Eppler signed Trout to a deal that would guarantee him $426.5 million across 12 years. The offseason prior, Eppler signed Shohei Ohtani, a once-in-a-lifetime two-way talent from Japan. Given that he was under the age of 25, he'd come extraordinarily cheap and would give the Angels not just another marketable player but a player who'd impact the game on both sides. Since these two significant moves, the results certainly haven't been there from the team perspective but those two players have performed. Ohtani took home Rookie of the Year honors in 2018 and Trout won MVP in 2019. Having these two building blocks gives the Angels a shot at competing in the very near future.
The elephant in the room: lack of MLB success
I've been a firm believer in Eppler and his ability to add talent to an organization that was deprived of it when he took over. It's truly hard to overstate just how dire things were in 2016 and it was never realistic to expect Eppler to turn things around quickly. That being said, Eppler has not had a single season above .500 in his four seasons in Anaheim. What's perhaps more discouraging is the fact that the club hasn't moved closer to competing but away from it. After raising the win total from 74 in 2016 to 80 in both 2017 and 2018, the club fell all the way to 72 wins in 2019, the lowest figure of this century.
While there have certainly been many factors going against Eppler, the fact remains that he has not been able to properly add enough talent to the MLB roster. As impressive as his farm system-building resume has been, his free agency resume is just as poor. Names such as Zack Cozart, Matt Harvey, Trevor Cahill, Justin Bour, and Cody Allen may have been free agents on shorter deals but they nonetheless cost the Angels money and chances at competing. None of these contracts have been on the scale of the Pujols/Hamilton levels but they have also prevented the Angels from moving the needle even a little bit. Had Eppler even had a competent record of adding through free agency, the Angels may have been in a better competitive position. Here's to the Anthony Rendon contract working out and changing this narrative.
What Eppler has done well
Eppler is responsible for the Trout extension that will keep him in Anaheim for life. He brought Shohei Ohtani and Andrelton Simmons to the Angels. Superstar Anthony Rendon was signed in free agency and elite prospect Jo Adell is on the verge of making an MLB impact. Eppler has his hands all over this construction of this core, a group that could play with each other for the next half-decade. Granted, this is more of a projection into the future but this is undoubtedly a talented group of players. Beyond this core he has constructed, Eppler also took on the task of trying to balance building a team around Mike Trout and creating a sustainable blueprint for winning by building from within. The notion that he would turn this ship around in 1, 2, or even 3 years was probably far-fetched. It's now a make-or-break time to see if the patience and trust in Eppler will pay off.
What Eppler hasn't done well
The club is in much better shape than it was following 2015 but it's still a team that hasn't moved any closer to the playoffs. Four years is not an insignificant amount of time and Eppler has failed to move the team further along. Even if we acknowledge that it was a herculean task to turn around this organization, the four seasons of sub-.500 baseball is still a blemish on Eppler's record. The club appeared to be on a good path until the disastrous 2019 season. The death of Tyler Skaggs highlighted a brutal year for the organization that also included the firing of first-year manager Brad Ausmus and the severe underperformances from four key free-agent signings. Had the club progressed even further in 2019, I believe we would be having a very different conversation. But the fact that the Angels won 8 fewer games means in 2019 that time may be running out for Eppler in his Angels tenure.