Constructing an MLB roster remains and will always be one of the hardest jobs in all of sports.
As general manager of a baseball team, there are countless tasks to handle, which look at both the short-term and the long-term. There's putting together a 26-man roster via player development, the draft, free-agent signings, and trades. There's finding the balance between winning now and thinking about the long-term prognosis in every single move. There's trying to project how well a pitcher will perform, both statistically and on the health side. Perhaps most difficult is trying to put together a farm system and evaluating what a guy might in 3-4 years. Put simply, constructing a baseball roster has its major difficulties.
That leads me here today to continue my series evaluating every general manager in Angels franchise history. Evaluating any general manager needs context, given that putting together a roster in the 1960s-1970s (prior to free agency) is way different than it is in the year 2020. My goal is to evaluate every general manager based on all of the given information we have about them and how much success the team had while he was there.
With this in mind, let's get onto the eighth general manager in Angels franchise history.
Bill Stoneman (Nov. 1, 1999 – Oct. 16, 2007 & July 1, 2015 – Oct. 4, 2015)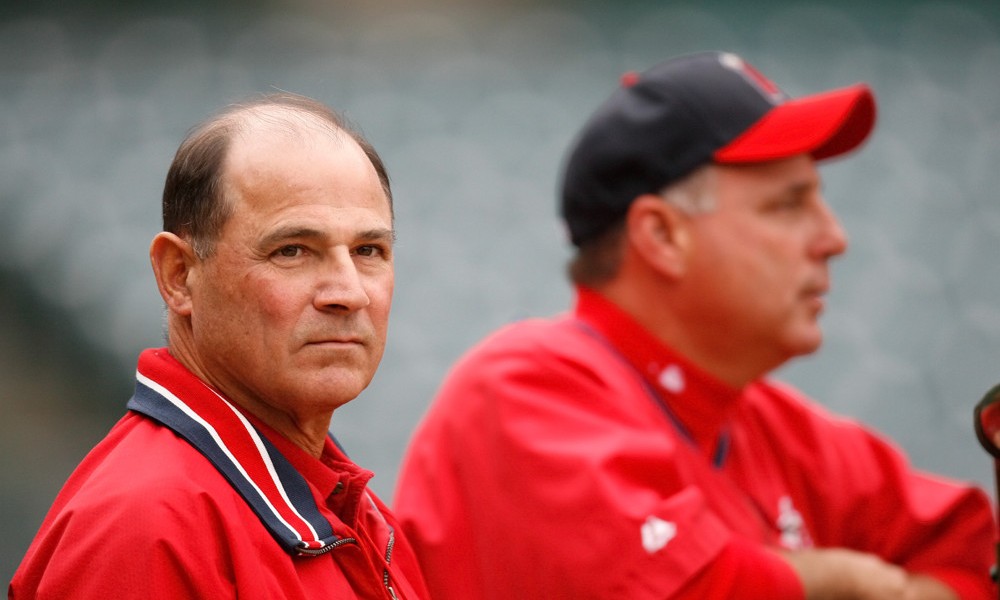 Stoneman is very clearly the most qualified person that has held the title of general manager for the Angels franchise. His overall resume prior to coming to the Angels is sterling as well. As a pitcher for the newly-founded Montreal Expos, Stoneman tossed a no-hitter in the club's ninth game in existence. Stoneman would go on to throw yet another no-hitter three years later, putting himself in pretty elite company as someone who tossed multiple no-hitters. Following his playing career, Stoneman dabbled in the field of finance with an institution in Canada. He quickly found his way back into baseball, when he was hired by the Expos in a role that dealt with player relations and contract negotiations. He eventually reached the title of vice president of baseball operations, a role that helped him land the job as Angels GM in the fall of 1999.
Stoneman's undeniable impact on the 2002 title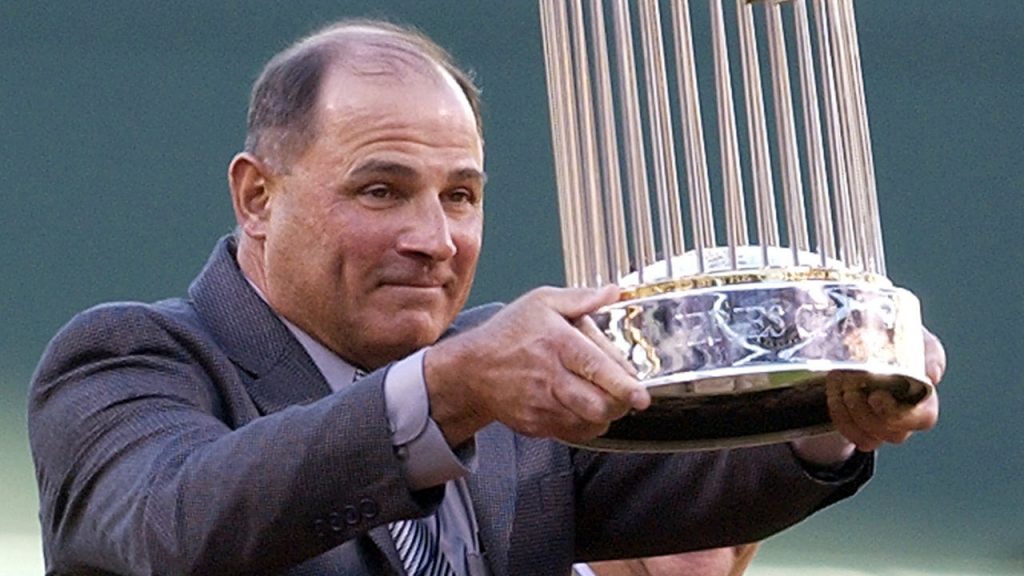 Stoneman took over an Angels team that just finished well below-.500 in back-to-back seasons. That being said, Stoneman did inherit a boatload of talent that would eventually help the Angels overcome their demons and win the 2002 title. Stoneman inherited names such as Salmon, Glaus, Anderson, Erstad, Washburn, Percival, etc., who all played vital roles in the 2002 season. However, without Stoneman's shrewd moves to supplement the roster in 2002, the Angels likely wouldn't have found themselves in the position they were in. Stoneman picked up David Eckstein off waivers, traded Jim Edmonds for Adam Kennedy, traded for Brad Fullmer, traded Mo Vaughn for Kevin Appier, and signed Scott Spiezio, Brendan Donnelly, and Aaron Sele. That group of players all made undeniable contributions to the 2002 team and were the final pieces needed to supplement the Angels roster. In addition to these signings, Stoneman hired Mike Scioscia as Angels manager prior to the 2000 season.
Stoneman's impact beyond 2002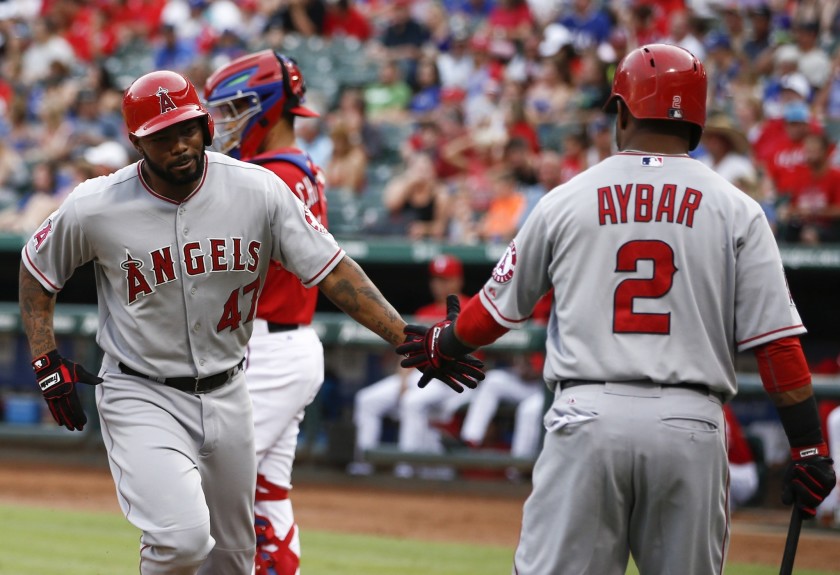 Stoneman would stay in his role (first stint) from 2000-2007, aka the Angels glory days. In that time, the Angels won a World Series, three division titles, and made the playoffs four times. It wasn't just the 2002 team that Stoneman impacted; he built the roster for the great Angels teams of the entire decade. Through free agency, Stoneman signed Vladimir Guerrero, Kelvim Escobar, Bartolo Colon, Paul Byrd, and Darren Oliver. Through the draft, Stoneman acquired Jered Weaver, Howie Kendrick, Mike Napoli, Mark Trumbo, Joe Saunders, Kevin Jepsen, Jeff Mathis, Hank Conger, and Casey Kotchman. Via international free agency, Stoneman signed Ervin Santana, Erick Aybar, Kendrys Morales, and Alberto Callaspo. Via trade, Stoneman acquired Chone Figgins, Maicer Izturis, and Juan Rivera. It's not just the sheer amount of talent Stoneman brought into the organization; it was his ability to do so in any shape or form. Stoneman showed a clear ability to acquire talent in every avenue possible and it showed with not just results on the field but also long-term sustainability.
Stoneman's legacy and the post-Stoneman Angels
Following the 2007 season, Stoneman stepped down as GM and remained with the team as a consultant. Following the 2007 AL West-winning season, the Stoneman-constructed Angels teams went on to win 100 games in 2008 and 97 games in 2009, winning the division in both of those years as well. Again, it's hard to understate the overall impact Stoneman had on the club for the duration of the first decade of this century. You can even partially credit Stoneman for the Angels historical 2009 draft (Mike Trout, Tyler Skaggs, Garrett Richards, Patrick Corbin), given that Stoneman hired then-scouting director Eddie Bane. Stoneman's blueprints are literally all over the Angels success earlier this century. He made such an impact that he even took over interim GM duties following the departure of Jerry Dipoto in the middle of the 2015 season.
When you reflect on Stoneman's resume and what the Angels have done since then, you can't help but wonder what the Angels would have done this past decade had Stoneman stuck around longer. Stoneman's ability to build the team in numerous avenues and create long-term sustainability was no doubt a huge factor in the Angels success when he was there. Stoneman's successors, Tony Reagins and Jerry Dipoto, had far less success in constructing rosters and building from within. As a result, the Angels haven't won a single playoff game since 2009. Obviously, hindsight is 20/20 and there are far too many variables to predict what could have happened had Stoneman stuck around longer. Nonetheless, it is an interesting thought to ponder.
What Stoneman did well
The real question is what did Stoneman not do well? It's extremely difficult to find many flaws with Stoneman's record. He didn't just help guide the Angels to their first World Series title; he also constructed the teams that would go on to win five more division titles and appear in the ALCS twice following the 2002 season. As mentioned above, Stoneman had success in every possible realm through roster-building and the results showed.
What Stoneman didn't do well
This is a tough one. If there's one thing you could critique, it's possibly Stoneman's conservative approach to hoarding prospects and not making that "big splash" to help put the Angels over the top later in his tenure. Once Stoneman established a strong roster and the young prospects to go with them, there's an argument to be made that he could have made some bigger moves in that 2005-2007 window. But even this seems like a stretch and a questionable critique, especially given the nature of the two GMs that succeeded Stoneman. Right after Stoneman left, the Angels developed a track record of careless spending and trades and showing no sort of blueprint for building a long-term winner. Stoneman was able to balance building from within and making strong additions from outside the organization to create a strong roster. To knock Stoneman for not making some bigger moves feels like a stretch given his overall resume.