Constructing an MLB roster remains and will always be one of the hardest jobs in all of sports.
As general manager of a baseball team, there are countless tasks to handle, which look at both the short-term and the long-term. There's putting together a 26-man roster via player development, the draft, free-agent signings, and trades. There's finding the balance between winning now and thinking about the long-term prognosis in every single move. There's trying to project how well a pitcher will perform, both statistically and on the health side. Perhaps most difficult is trying to put together a farm system and evaluating what a guy might in 3-4 years. Put simply, constructing a baseball roster has its major difficulties.
That leads me here today to kick off a series evaluating every general manager in Angels franchise history. Evaluating any general manager needs context, given that putting together a roster in the 1960s-1970s (prior to free agency) is way different than it is in the year 2020. My goal is to evaluate every general manager based on all of the given information we have about them and how much success the team had while he was there.
With this in mind, it's time to kick off this 12-part series by evaluating the first general manager in Angels franchise history.
Fred Haney: The First GM (December 8, 1960-October 1, 1968)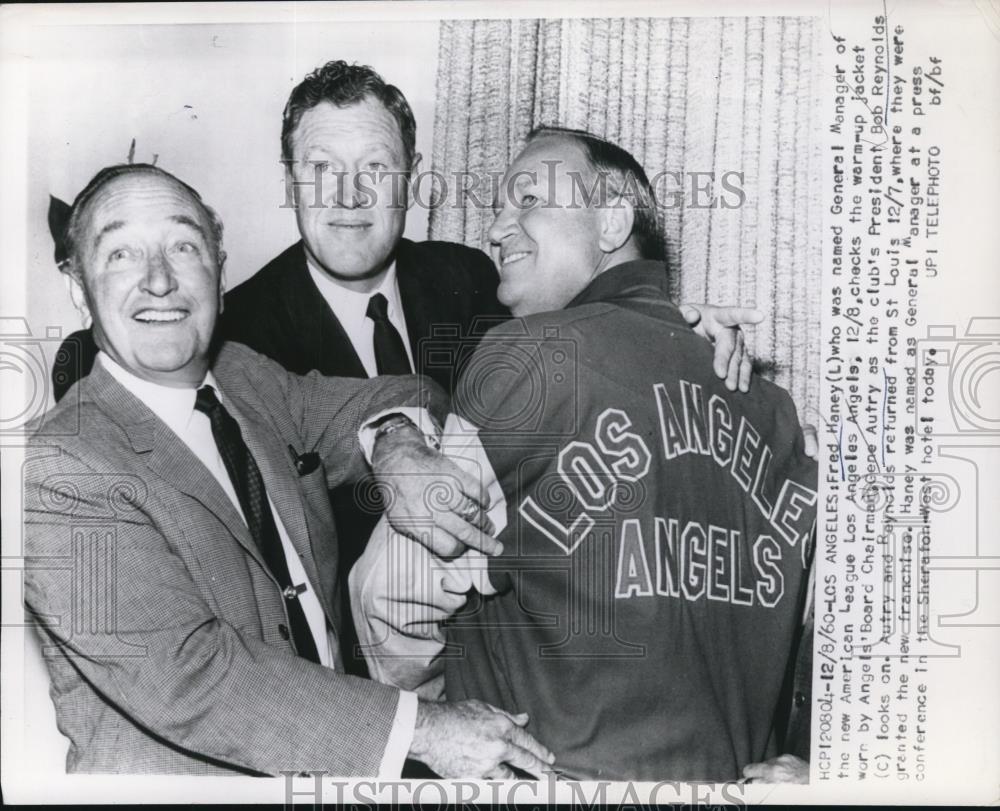 Fred Haney was a baseball lifer through-and-through. A former three-sport high school star in Los Angeles, Haney found his way into professional baseball with the Los Angeles Angels, then of the Pacific Coast League. How fitting it was for Haney to both begin his career with the Angels (as a player) and finish it as the then-MLB club's first general manager.
After managing the Milwaukee Braves to several pennants and a 1957 World Series title in the late 1950s, Haney became the man for the Angels' first general manager gig. Angels owner Gene Autry brought Haney on board, who proceeded to hire Bill Rigney as the club's first manager. The trio of Autry, Haney, and Rigney was tasked with putting together the first Angels team from scratch.
The first Angels team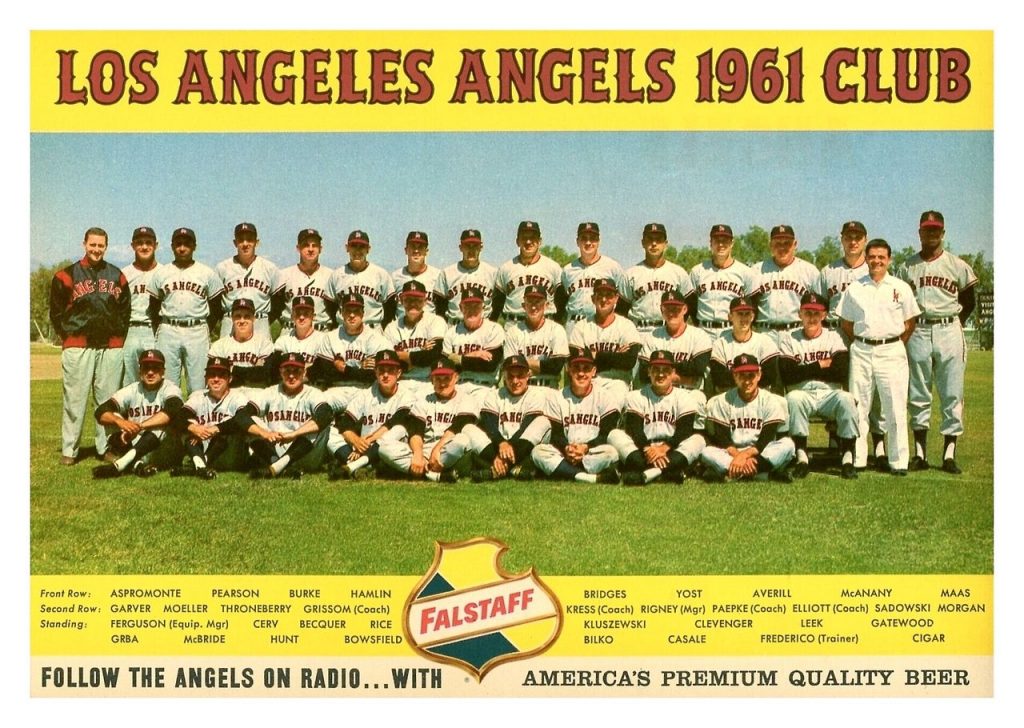 The Angels and Washington Senators, the first two expansion teams in the American League, participated in the 1960 expansion draft to put together their first rosters. With 30 selections in this draft, the Angels picked a pair of franchise cornerstones in Jim Fregosi and Dean Chance (more on them later) and some solid building blocks from the start. Playing their first year in Wrigley Field in Los Angeles (the former home of the PCL Angels), Haney was tasked with fielding a roster in a very tiny ballpark (345 feet to the left and right-center field walls).
To take advantage of the small park, Haney acquired a bevy of sluggers. Steve Bilko, Earl Averill, Lee Thomas, Leon Wagner, and Ken Hunt each hit 20+ home runs in 1961. Rather impressively, the Angels finished second in baseball with 189 home runs. That trailed only the New York Yankees 109-win and World Series-winning team, who had historic seasons from Roger Maris (61 home runs) and Mickey Mantle (54 home runs). The offense finished fifth with their 744 runs scored despite posting the sixth-worst wRC+ (88).
Two other Angels made significant contributions in 1961 and would be a big part of the early Angels teams. Albie Pearson, the club's final selection in the draft, produced the second-best WAR (3) on the team. He's a top-25 position player in franchise history by WAR (12.3). Ken McBride (13th overall), led the team with 4.1 WAR thanks to his 241.2 innings of strong work.
The Angels managed to win 70 games in their inaugural season, winning 43.5% of their games, which still stands as an MLB record for an expansion team. Haney's first season had to be considered a success but there were two other teenagers that Haney selected who would be core components in the years to come.
Fregosi and Chance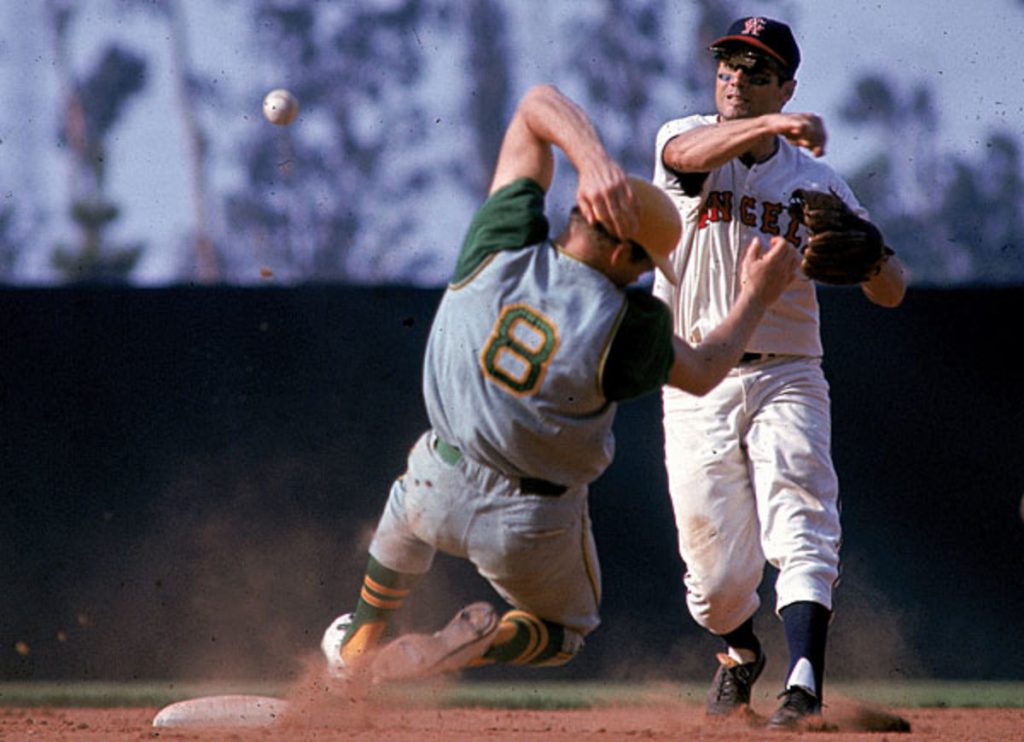 Jim Fregosi and Dean Chance were the first faces of the franchise and still stand as two of the best to ever don an Angels uniform. Fregosi burst onto the scene as a 21-year-old in 1963, kicking off the start of one of the best peaks in Angels' history. From 1963-1970, Fregosi was a top-10 position player in baseball by fWAR (41.2), trailing only future Hall of Famers during that time. Fregosi's career 42.6 WAR with the Angels trail only Mike Trout, Chuck Finley, and Nolan Ryan. Acquiring Fregosi was far-and-away the best move Haney made in his Angels tenure.
Chance was the first major pitcher to produce for the Angels and still owns one of the most dominant seasons in franchise history. From 1961-1966, Chance was worth 22.6 WAR, the eighth-highest total by a pitcher in club history. Chance's Cy Young award-winning 1964 season is the stuff of legends: a 1.65 ERA in 278.1 innings and 11.5 RA9-WAR (Runs Against WAR). That WAR figure is the 33rd-best total by a starter since 1900. Chance was one of the best acquisitions made but his off-the-field shenanigans (with teammate Bo Belinsky) led to his trade to Minnesota after the 1966 season.
What Haney did well
It's no easy task being a general manager, especially when you're tasked with putting together a team from scratch. All things considered, it's hard to gripe with the pure on-field results for the eight years that Haney was at the helm. In that time, the Angels won 47.5 percent of the games they played, finishing above .500 in four of the eight seasons. After a strong intro season (as an expansion team), the club was super competitive in 1962, finishing in third place in the American League. From a purely competitive standpoint, Haney's Angels did a pretty good job.
Haney's expansion draft was also a success on numerous fronts, most notably the selections of the aforementioned Fregosi and Chance. Those two provided the Angels with top-end talent on both sides of the baseball. Pearson was a staple in the 1960s Angels lineups. Beyond those three, Haney signed two-sport star Rick Reichardt to a then-record $200 thousand signing bonus (this was prior to the MLB draft). Reichardt ranks 32nd in WAR (12.1) in team history among position players.
Haney was also around for the first four years of the MLB draft (1965-1968). Haney didn't hit on many players but he did select Andy Messersmith (15.6 WAR), Clyde Wright (9.1) Ken Forsch (8), who were rotation cogs for quite a while in Anaheim. Other notable players Haney acquired include Rudy May (13.1), Bobby Knoop (12.3), George Brunet (9.6), Fred Newman (7.9), Jim McGlothlin (7.5), and Leon Wagner (6.7).
What Haney didn't do well
The most damning evidence against Haney is the fact that the club wasn't any closer to a playoff spot by the time he was done as Angels GM. While the club was fairly competitive in half of his seasons there, the club never made a serious push to get to that next level. He left on a sour note after a 1968 season that saw the Angels lose 95 games, the most of any season to date.
Unsurprisingly, this was due to Haney's inability to build up the team from within. After nailing the expansion draft, Haney was unable to build a roster or farm system in the rest of his Angels tenure. Selecting Andy Messersmith was a huge hit but there weren't any other "wow" selections Haney made in his four years. Haney also failed to make any other notable trades to bring talent to Anaheim. In fact, the most notable trade Haney made was a questionable one. The aforementioned Dean Chance, who lived a "Hollywood" lifestyle with teammate Bo Belinsky, was traded following the 1966 season. In return, the Angels received Don Mincher, who had a productive two-year stint (5.5 WAR) but was significantly worse than Chance in that time (14.6 WAR).
Overall Evaluation
It's incredibly difficult to evaluate any general manager given the volatile nature of baseball. It's even more difficult to evaluate a GM from the 1960s who was tasked with putting together a team from nothing. Haney was at a major disadvantage from the start and didn't have the luxury of drafting players until 1965 or signing free agents. Based on all of the information we have, Haney did a decent job handling a very difficult assignment. The Angels were relatively competitive, had a franchise cornerstone in Jim Fregosi, had their first major award winner (Dean Chance Cy Young), and saw their first no-hitter (Bo Belinsky in 1962). It's also commendable that Haney was able to usher in this new franchise, playing in three different home ballparks (Wrigley Field, Dodger Stadium, Angel Stadium) during his time.
But the bottom line is Haney failed to get the Angels closer to the playoffs as time went along. In fact, the club moved further away from the playoffs and Haney failed to build up young talent before he left. The Angels would finish under .500 once again in 1969 and failed to hit that mark in four of the five seasons following Haney's exit. The lack of success when Haney was there and following his exit signal that he didn't do a great job building in the short and long-term.
Overall, Haney was fine as a GM for his time but nothing about his track record was all that impressive. He gets major kudos for being the first GM in franchise history but the track record suggests he was a below-average GM.