Constructing an MLB roster remains and will always be one of the hardest jobs in all of sports.
As general manager of a baseball team, there are countless tasks to handle, which look at both the short-term and the long-term. There's putting together a 26-man roster via player development, the draft, free-agent signings, and trades. There's finding the balance between winning now and thinking about the long-term prognosis in every single move. There's trying to project how well a pitcher will perform, both statistically and on the health side. Perhaps most difficult is trying to put together a farm system and evaluating what a guy might in 3-4 years. Put simply, constructing a baseball roster has its major difficulties.
That leads me here today to continue my series evaluating every general manager in Angels franchise history. Evaluating any general manager needs context, given that putting together a roster in the 1960s-1970s (prior to free agency) is way different than it is in the year 2020. My goal is to evaluate every general manager based on all of the given information we have about them and how much success the team had while he was there.
With this in mind, let's get onto the third general manager in Angels franchise history.
PART 2: Dick Walsh
---
Harry Dalton (October 27, 1971-October 24, 1977)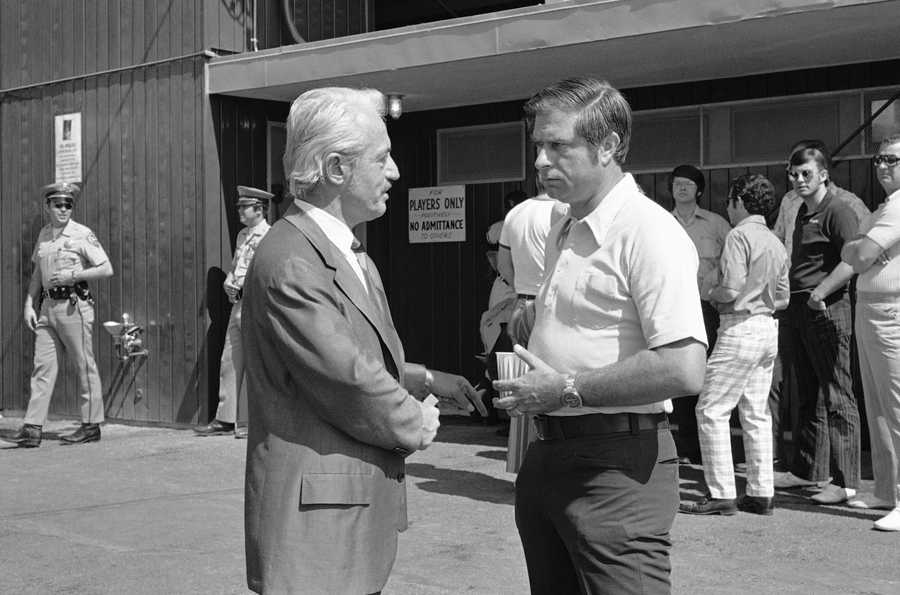 Dalton was very clearly the most qualified general manager in the early years of the Angels franchise. Prior to coming to Anaheim, Dalton played a pivotal role for the juggernaut Baltimore Orioles in the late 60s-early 70s. In his first role as Farm Director, Dalton was responsible for bringing Jim Palmer, Dave McNally, and Boog Powell into the fold. Dalton later took on the GM role (Director of Player Personnel), where he continued to build his track record. Among many moves, Dalton hired future Hall of Fame manager Earl Weaver and acquired Frank Robinson for nada (Robinson would win MVP in his first season in Baltimore.
In Dalton's first year in his new title, Baltimore won the 1966 World Series. In each of his last three seasons, the Orioles made it to the World Series, winning it again in 1970. Following the 1971 season, Angels owner Gene Autry offered Dalton a lucrative five-year $300 thousand deal to become the next Angels general manager and executive vice president (all information provided by SABR).
Dalton's Hyperactive Trade Frequency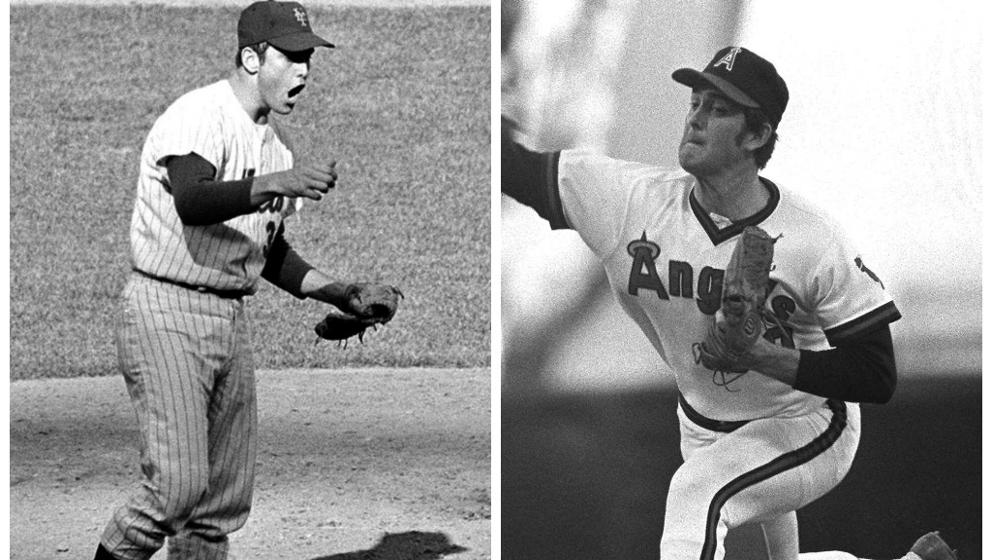 Dalton wasted no time getting to work and making the biggest trade in franchise history at the time. In December of 1971, Dalton traded longtime star Jim Fregosi to the Mets that brought four players back to Anaheim. The most significant name in that deal: Nolan Ryan. At the time, Dalton was quoted as saying "We picked up one of baseball's best arms in Ryan. We know of his control problems, but he had the best arm in the National League, and, at 24, he is just coming into his own." Dalton couldn't have been more spot-on with this assessment. Fregosi was a replacement-level player for the rest of his career while Nolan Ryan was about to embark on one of the most dominant stretches in franchise history. The Angels, however, won just 75 games (strike-shortened 155-game season) in Dalton's first season at the helm.
Dalton picked up where he left off the previous offseason. Dalton once again made a move for Frank Robinson, bringing the future Hall of Famer to Anaheim along with Bill Singer. In return, the Angels sent Andy Messersmith and Ken McMullen to the Dodgers. The trade was a huge short-term win for the Angels, who saw Robinson slug 30 home runs in a 4.2-win season and Singer compile a 6.2 WAR in over 300 innings of work. The long term, however, favored the Dodgers as Messersmith was one of baseball's best pitchers from 1973-1975 (2.51 ERA). The trade, however, didn't lead to more success as the Angels won 79 games in 1973.
Continuing his trend of making major trades, Dalton traded longtime pitcher Clyde Wright the following offseason. In return, the Angels acquired Ellie Rodriguez, who'd be the best Angels position player in 1974 (4 WAR). The 1974 season was a special one with the promotion of top prospect Frank Tanana, who'd pair up with Nolan Ryan as one of baseball's best 1-2 punches for the next half-decade. Still, the Angels didn't produce again, falling all the way down to 68 wins. Nothing much happened the next two years, with the Angels winning 72 games in 1975 and 76 games in 1976. Acquiring Bobby Bonds was a shrewd move that paid dividends in the 1977 season (5 WAR).
The history of the Angels, and baseball for that matter, would change forever following the 1976 season with the advent of a new baseball world.
Dalton's Free Agency Binge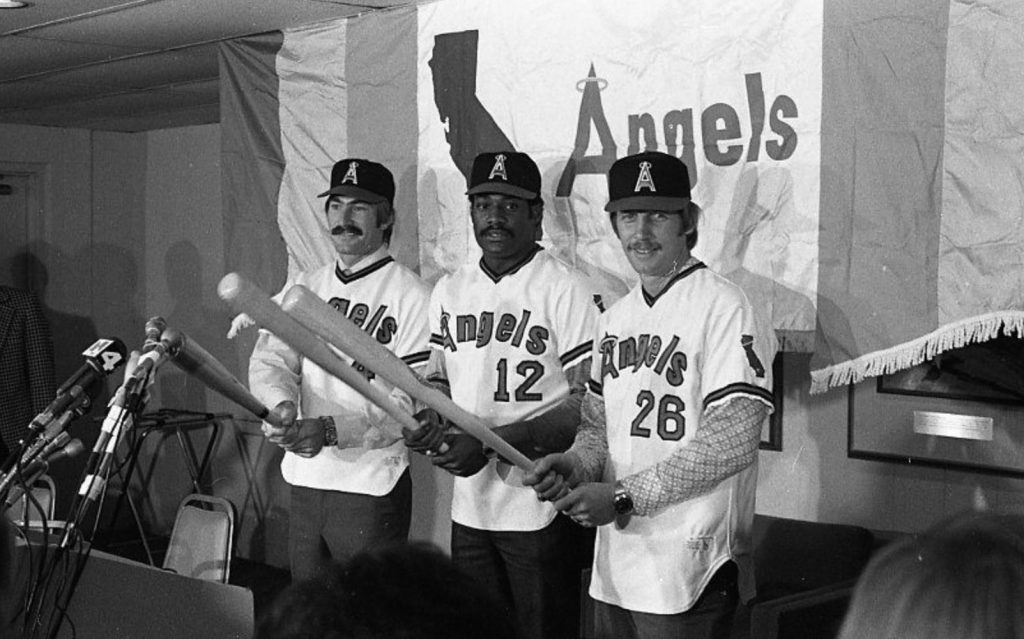 Marvin Miller and the newly formidable MLB Players Association started making their impact in the 1970s. After the famous Flood v. Kuhn case and Messersmith/McNally/Seitz decision, free agency hit baseball following the 1976 season in baseball's new collective bargaining agreement (CBA). Staying true to character, Dalton was the most aggressive GM in the new world of MLB free agency. Dalton pounced on signing Joe Rudi and Don Baylor, two of baseball's premier hitters at the time. Bobby Grich, another former Oriole (like Baylor), was the final signing in what was a monstrous offseason for the Angels.
The moves provided to be a giant mixed bag in 1977. Rudi crushed the baseball (126 wRC+) but was limited to 64 games in an injury-riddled season. Baylor had pretty counting stats (25 HR and 26 SB) but played at replacement-level numbers due to his horrific defense. Grich, one of the best players of the 70s, was productive (1.4 WAR) but limited to just 54 games in his first season. The roster was different but the club performed as bottom dwellers again, winning 74 games in 1977.
Dalton's unfortunate timing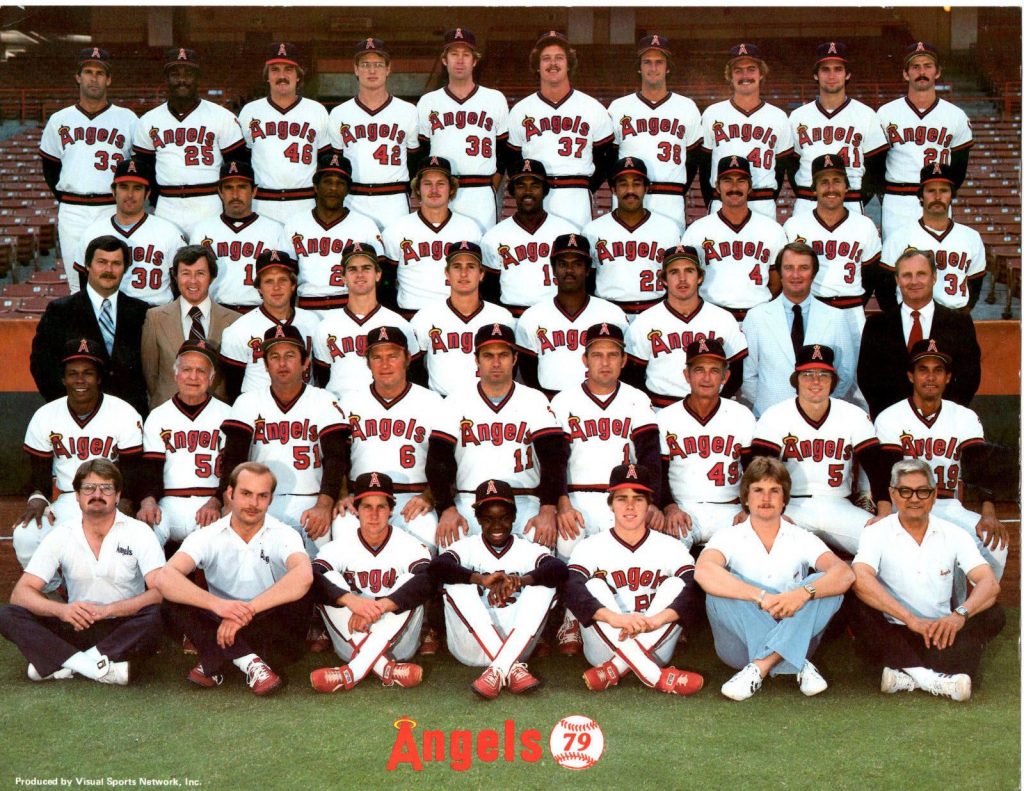 Following the 1977 season, Dalton was demoted and replaced by longtime baseball executive Buzzie Basavi. Dalton would stay in a prominent role handling free agency and trades while Basavi handled operations. Dalton, however, was quickly swiped up by the Brewers after owner Bud Selig cleaned house. Dalton would go on to run the same Brewers team that eliminated the Angels in the playoffs in 1982.
Unfortunately, Dalton was not around to see the first successful wave of good Angels teams. The club won a franchise-best (at that point) 87 games in 1978, missing the playoffs by five games. The 1979 season was even better as the Angels won 88 games and captured their first AL West title and a playoff berth. Dalton's blueprints were all over these Angels teams and their success: Nolan Ryan, Bobby Grich, Don Baylor, and Carney Lansford (draftee) were huge cogs for the '78-'79 teams. Dalton may not have officially been GM when the Angels finally made it to the playoffs but he certainly deserves a lot of credit.
What Dalton did well
Dalton did an admirable job coming into an organization that was not only lost but essentially stuck in neutral. The club had no young talent or future when Dalton showed up in 1971. While the club did not have a single winning season in six seasons in Anaheim, Dalton did lay the groundwork for the success of future Angels teams. As mentioned above, the 1979 Angels team had tons of influence from the workings of Dalton. Apart from the success that Nolan Ryan, Bobby Grich, and Don Baylor had, those three represented franchise icons who changed the culture in Anaheim. Without those three and the success they had, who knows whether the Angels would've found their success in '79 (or '82 or '86).
Dalton was very clearly the most qualified GM up to this point and his influence on the franchise was undeniable. You have to wonder what the club would've done if Dalton hung around longer or if the advent of free agency had come earlier in his tenure.
What Dalton didn't do well
The major elephant in the room is the lack of success the Angels had while Dalton was there. It wasn't just the fact that the Angels missed the playoffs in all six seasons; the club topped out at 79 wins, finishing under .500 in each season. While the club was in dire shape when Dalton arrived, six seasons is a pretty large sample to turn things around. Dalton simply didn't see the results.
Some of the lack of success had to due with the poor drafts from Dalton, which was not the case in his previous job in Baltimore. In all six years, the Angels picked in the top 10 spots of the draft. In all of those drafts, only Carney Lansford (49th overall in 1975) would go on to produce in a major way for Anaheim. Names such as Danny Goodwin, Billy Taylor, and Mike Miley didn't produce at all in the majors. In all fairness, some of these draftees were used in trades after Dalton left that brought major talent back to Anaheim. Richard Dotson ('77 first round) was part of a package deal for Brian Downing and Lansford was in the deal that brought All-Star shortstop Rick Burleson to Anaheim.
Overall Evaluation
A common theme in the advent of advanced statistics and technology today is judging the process and not the results. When you reflect back on Dalton's tenure, it's very clear that he had a good idea of what he was doing. Dalton was at a disadvantage from the start due to the mediocre state the Angels franchise was in. Add in the lack of spending (early on) from owner Gene Autry and the inability to shape the roster through free agency (until 1977) and you had a GM in a tough spot. Dalton took a broken roster, made several key acquisitions, and pushed the Angels to playoff contention by the end of the decade. Dalton also helped navigate the Angels through the 1972 strike and was one of baseball's most aggressive general managers.
Overall, it's easy to claim that Dalton did a poor job based on his won-loss record (the Angels ranged between 68-79 wins in his six seasons). It's a fair gripe to say that Dalton did a poor job simply based on team success when he was there. It's much more complicated than that though. Dalton took a broken organization and was able to bring them to contention by the late '70s. Given how different baseball was prior to 1977 (with no free agency), it's fair to say that Dalton did a good job given the resources he had. Dalton helped pave way for the first playoff team in Anaheim but it, unfortunately, came after he left.