Constructing an MLB roster remains and will always be one of the hardest jobs in all of sports.
As general manager of a baseball team, there are countless tasks to handle, which look at both the short-term and the long-term. There's putting together a 26-man roster via player development, the draft, free-agent signings, and trades. There's finding the balance between winning now and thinking about the long-term prognosis in every single move. There's trying to project how well a pitcher will perform, both statistically and on the health side. Perhaps most difficult is trying to put together a farm system and evaluating what a guy might in 3-4 years. Put simply, constructing a baseball roster has its major difficulties.
That leads me here today to continue my series evaluating every general manager in Angels franchise history. Evaluating any general manager needs context, given that putting together a roster in the 1960s-1970s (prior to free agency) is way different than it is in the year 2020. My goal is to evaluate every general manager based on all of the given information we have about them and how much success the team had while he was there.
With this in mind, let's get onto the seventh general manager in Angels franchise history.
Bill Bavasi (Jan. 12, 1994 – Oct. 1, 1999)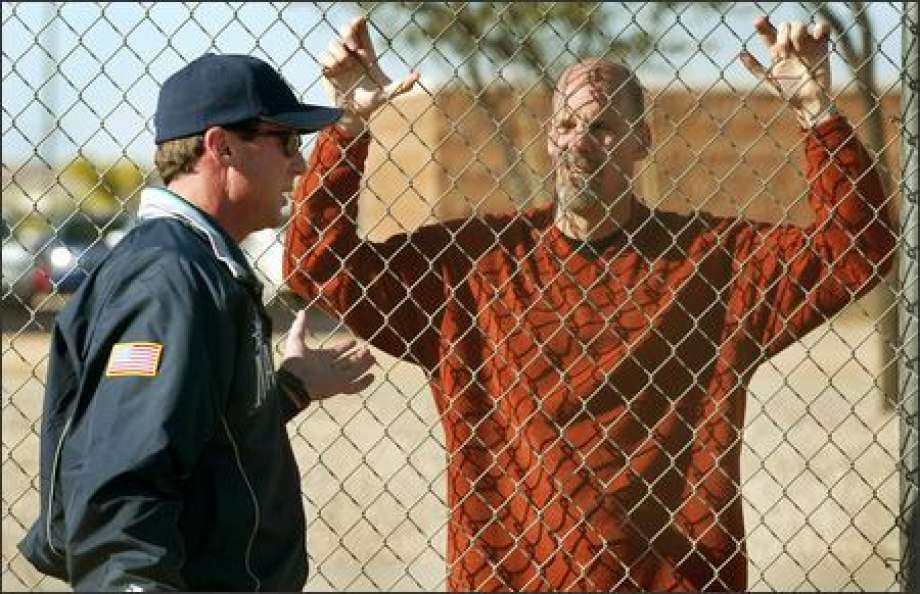 The son of former Angels GM Buzzie Bavasi, Bill Bavasi spent over a decade in the Angels organization in multiple roles before he was promoted to the GM role. Bill Bavasi made his way to the Angels organization in 1981, where he spent two years as an administrator for the minor league operations. He was promoted in 1983, where he'd begin a decade-long stretch in the positions of Farm System Director and Director of Player Development. In early 1994, Bavasi took over the GM duties, a title he would hold through the rest of the 20th century.
Bavasi's initial inheritance of young talent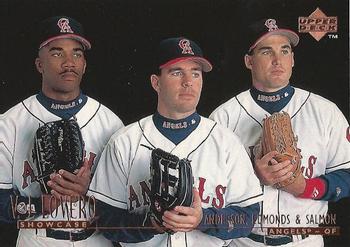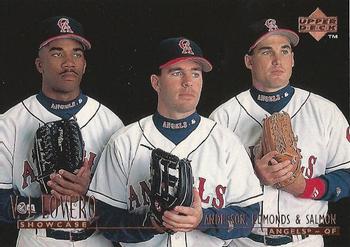 Bavasi took over an Angels team that lost a combined 181 games from 1992-1993. The 1994 roster was essentially just as bad but the young talent that was drafted and groomed under previous GM Mike Port was about to make their mark. Tim Salmon already established himself as a star in 1993 with his Rookie of the Year-winning season. Salmon was just the first of many young talents who would impact the Angels in the mid-90s. Garret Anderson, Jim Edmonds, and Troy Percival would establish themselves as extremely valuable players in 1995. These young players, along with strong seasons from veterans Chuck Finley and Mark Langston, played pivotal roles in the Angels nearly making the playoffs in 1995.
Bavasi's sterling draft record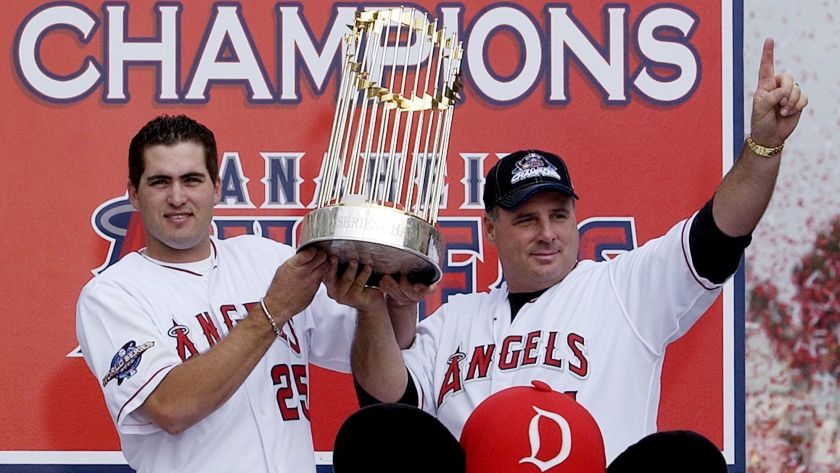 Much like his predecessor Mike Port, Bill Bavasi absolutely crushed some of the drafts that brought significant talent to the Angels organization. The list of names drafted by Bavasi: Troy Glaus, John Lackey, Darin Erstad, Jarrod Washburn, Scot Shields, and Scott Schoeneweis. All of these players, most notably the first four on the list, were huge cogs in the Angels World Series run in 2002. On top of these draftees, Bavasi also signed a teenager out of Venezuela in 1998 named Francisco Rodriguez. That same Rodriguez would shock the baseball world with his performance in the 2002 playoff run just four years later and would eventually establish himself as one of baseball's most dominant relievers. In addition to Rodriguez, Bavasi also brought Bengie Molina and Ramon Ortiz into the organization, two players that played big roles in the 2002 title season.
What Bavasi did well
Bavasi's draft record and signing of Francisco Rodriguez added even more young talent to an organization that already on the rise. Without the draft successes with names such as Glaus, Erstad, Lackey, etc, the Angels' 2002 title run may not have existed. Bavasi's draft success didn't just help with the 2002 title but the selections/signings of players like Lackey and Rodriguez impacted the club all the way through the first decade of the 21st century.
What Bavasi didn't do well
Even with the success stories in the player development realm, Bavasi didn't see much success at the MLB level while in the GM role. Across his six seasons, the Angels finished with a 434-472 record, fluctuating between above-average seasons and well below-average seasons. Part of this was due to the inability to build the team directly at the MLB level. There aren't a whole lot of success stories in the free agent/trade realm and the signing of Mo Vaughn still remains one of the worst signings in franchise history. Bavasi also had a rocky track record with managerial hires, given that he had four different managers in his six seasons in Anaheim (with all fairness, Terry Collins resigned late in the 1999 season).