Constructing an MLB roster remains and will always be one of the hardest jobs in all of sports.
As general manager of a baseball team, there are countless tasks to handle, which look at both the short-term and the long-term. There's putting together a 26-man roster via player development, the draft, free-agent signings, and trades. There's finding the balance between winning now and thinking about the long-term prognosis in every single move. There's trying to project how well a pitcher will perform, both statistically and on the health side. Perhaps most difficult is trying to put together a farm system and evaluating what a guy might in 3-4 years. Put simply, constructing a baseball roster has its major difficulties.
That leads me here today to continue my series evaluating every general manager in Angels franchise history. Evaluating any general manager needs context, given that putting together a roster in the 1960s-1970s (prior to free agency) is way different than it is in the year 2020. My goal is to evaluate every general manager based on all of the given information we have about them and how much success the team had while he was there.
With this in mind, let's get onto the fifth general manager in Angels franchise history.
PART 2: Dick Walsh
PART 3: Harry Dalton
PART 4: Buzzie Bavasi
---
Mike Port (Sept. 1, 1984 – April 30, 1991)
Port and his predecessor, Buzzie Bavasi, were synonymous, almost literally. After a short stint playing for the Padres in the early '70s, Port was hired by Bavasi as an executive in the front office. In 1973, he was promoted to Farm Director, a title he held through the 1977 season. When Bavasi made his way to Anaheim for the 1978 season, Bavasi brought Port with him and assigned him to the same Farm Director role. After just two years at the helm, Port proved himself to be immensely valuable and was promoted to Vice President and Chief Administrative Officer. Port was now clearly being groomed to take over GM duties someday, given his experience in both the front office and in the business role. After Bavasi was let go following the 1984 season, Port was named Bavasi's replacement.
Port's instant success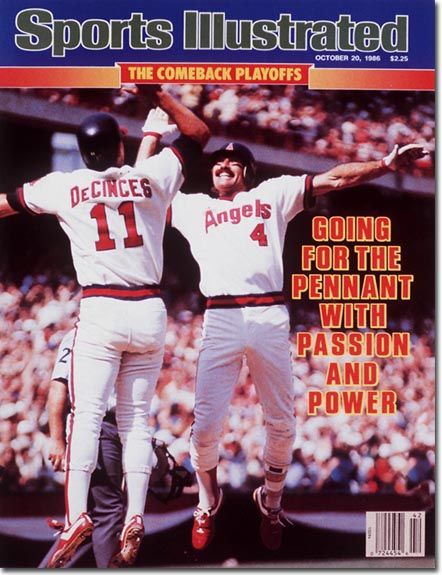 Port instantly did something that Bavasi was never able to do in Anaheim: finish above .500 in back-to-back years. The Angels not only finished above .500 but they were legitimate playoff contenders in both 1985 and 1986. In Port's first season, the Angels won 90 games and agonizingly finished one game behind the Kansas City Royals for a playoff spot. In 1986, the team jumped to 92 wins and took the American League West title. The ending to the '86 season is still a sore spot for the Angels organization and its' fans today.
Port didn't add many players in the way of trades or free agency to the 1985-1986 rosters (this is no surprise given collusion began late in 1985). He did, however, promote a boatload of strong prospects, the same prospects he helped oversee when he was Farm Director. As the older players aged off the roster (or played lesser roles), a newer crop of talent emerged. Following the 1984 season, prominent youngsters such as Mike Witt, Kirk McCaskill, Chuck Finley, Wally Joyner, Gary Pettis, Devon White, and Dick Schofield all emerged to form the nucleus of the strong mid-'80s Angels teams. While he wasn't GM when those players were drafted, he played a prominent role in the front office and certainly helped groom these players for the majors.
Port's struggle from '87-'91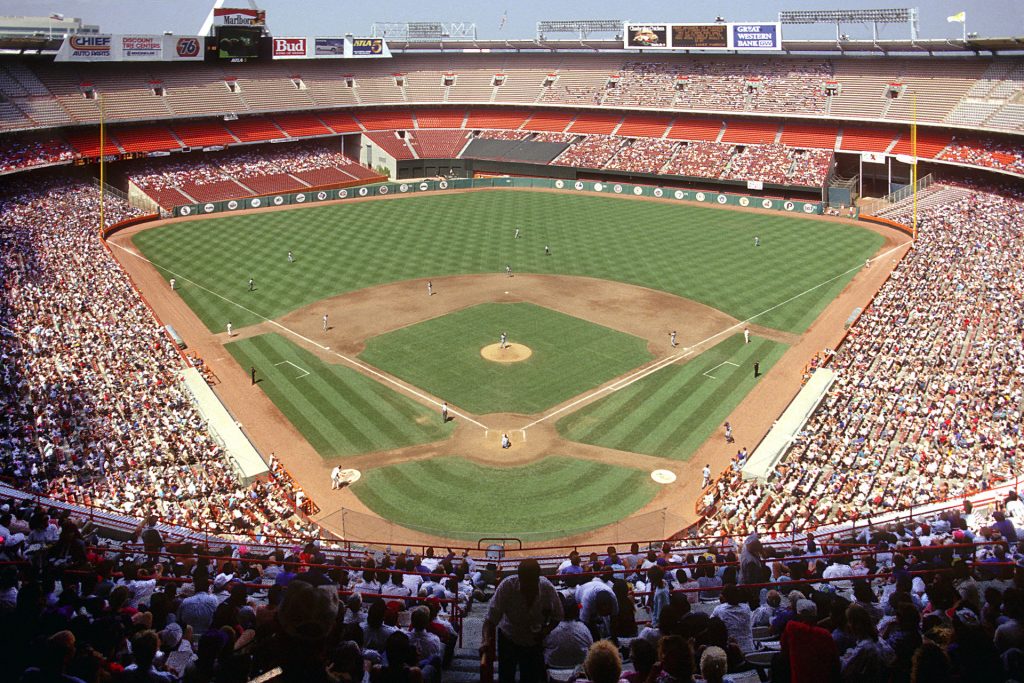 Port's Angels would regress in a major way in 1987 and 1988. The club won just 75 in each of those seasons. A strong 91-win season in 1989 didn't result in a playoff berth but it did spark hope for an organization coming off of two poor seasons. The trade for Bert Blyleven and the signing of Chilli Davis proved to be instrumental in the Angels jumping back into contention. Unfortunately, the Angels regressed right back to mediocrity in the 1990 season, finishing with an 80-82 record. After starting 10-10 in the following April of 1991, Port was fired.
Port's cross-generational impact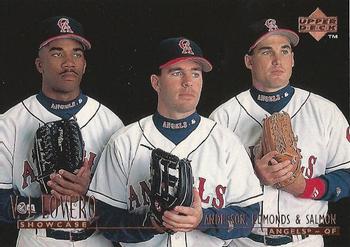 There may be no GM in Angels history who impacted so many Angels clubs across so many different eras. In his time as farm director and vice president, the club drafted players such as the aforementioned Witt, Finley, Joyner, and McCaskill. Those players were vital cogs for many Angels teams, most notably the 1986 division-winning team.
Port and scouting director Bob Fontaine turned it up a notch once Port was promoted to GM of the Angels. From 1985-1990, Port was responsible for drafting Tim Salmon, Garret Anderson, Troy Percival, Jim Edmonds, Jim Abbott, Gary DiSarcina, and Chad Curtis. Add in the signing of Mark Langston and Port developed quite the resume of talent he brought into the organization.
Think about Port's timeline and impact: he made his way to Anaheim in 1978. He helped lay the groundwork for the competitive teams in the 1980s. When the club wasn't winning and eventually spiraled into mediocrity, Port was planting the seeds for future Angels teams. When the Angels finally put their demons behind them and won their first World Series in 2002, many people were rightfully given credit for their impact. Port, who had been fired 11 years earlier, was responsible for the core components of the '02 Angels team. Without Port, they may not have been names like Salmon, Anderson, Percival, and Edmonds (who was later traded for Adam Kennedy). Without those players, there was no title in Anaheim.
What Port did well
Port's impact was felt in many ways, in numerous roles, for several decades, and even after he was fired. Port's work in the role of farm director helped produce the crop of young players (Joyner, Witt, Finley) who impacted the '86 team. When he took over the GM role for the '85 season, he made even bigger impacts with his work in the draft. When he drafted names like Salmon, Anderson, and Percival, he didn't just create a young crop of players for the '90s; he laid the groundwork for the '02 title team. How much credit Port deserves for all of this is unclear but the fact that he was a high-ranking executive when all of these players were drafted is telling.
What Port didn't do well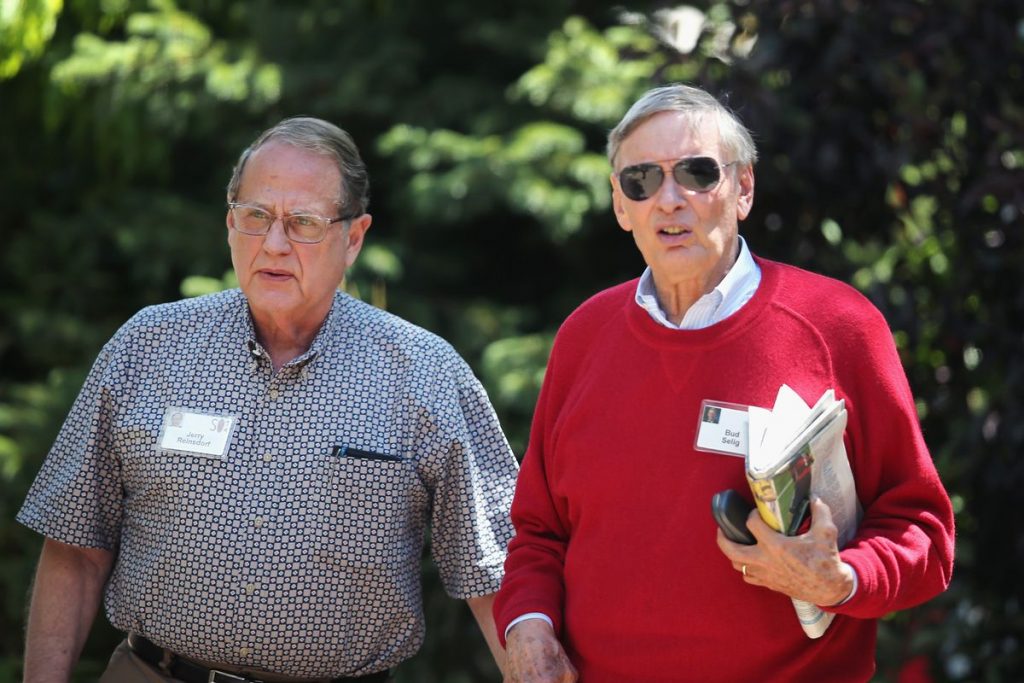 The lack of free agent and trade activity during Port's tenure stands out but it's not surprising. Baseball teams began colluding against the players beginning late in 1985 and continued for much of the rest of the decade. Unsurprisingly, Port was one of many GMs who illegally acted in unison against the CBA and purposely not sign free agents in a group effort. While other teams and baseball executives were at fault as well, the behavior displayed by Port, Angels owner Gene Autry, and the rest of the front office was scummy, disingenuous, and scarred Port's resume. For a team that benefitted so much from the addition of free agency prior to 1977, it's mind-boggling that the Angels organization thought that collusion was a good idea.
Overall Evaluation
If Port and the rest of MLB executives didn't participate in one of the biggest scandals in MLB history, Port's resume may have looked even stronger. Port was a vital cog in the front office through many phases of the Angels franchise, taking on numerous roles and helping produce major results. Whether it was impacting the 1986 title team, developing young kids for the '90s or putting together the core of the '02 title team, Port has his hands all over the Angels franchise. To many fans, Port is likely not synonymous with the 2002 team but without him, it's not a given that the Angels would've made it to those heights.