Constructing an MLB roster remains and will always be one of the hardest jobs in all of sports.
As general manager of a baseball team, there are countless tasks to handle, which look at both the short-term and the long-term. There's putting together a 26-man roster via player development, the draft, free-agent signings, and trades. There's finding the balance between winning now and thinking about the long-term prognosis in every single move. There's trying to project how well a pitcher will perform, both statistically and on the health side. Perhaps most difficult is trying to put together a farm system and evaluating what a guy might in 3-4 years. Put simply, constructing a baseball roster has its major difficulties.
That leads me here today to continue my series evaluating every general manager in Angels franchise history. Evaluating any general manager needs context, given that putting together a roster in the 1960s-1970s (prior to free agency) is way different than it is in the year 2020. My goal is to evaluate every general manager based on all of the given information we have about them and how much success the team had while he was there.
With this in mind, let's get onto the sixth general manager in Angels franchise history.
Dan O'Brien (May 1, 1991 – Sept. 17, 1993)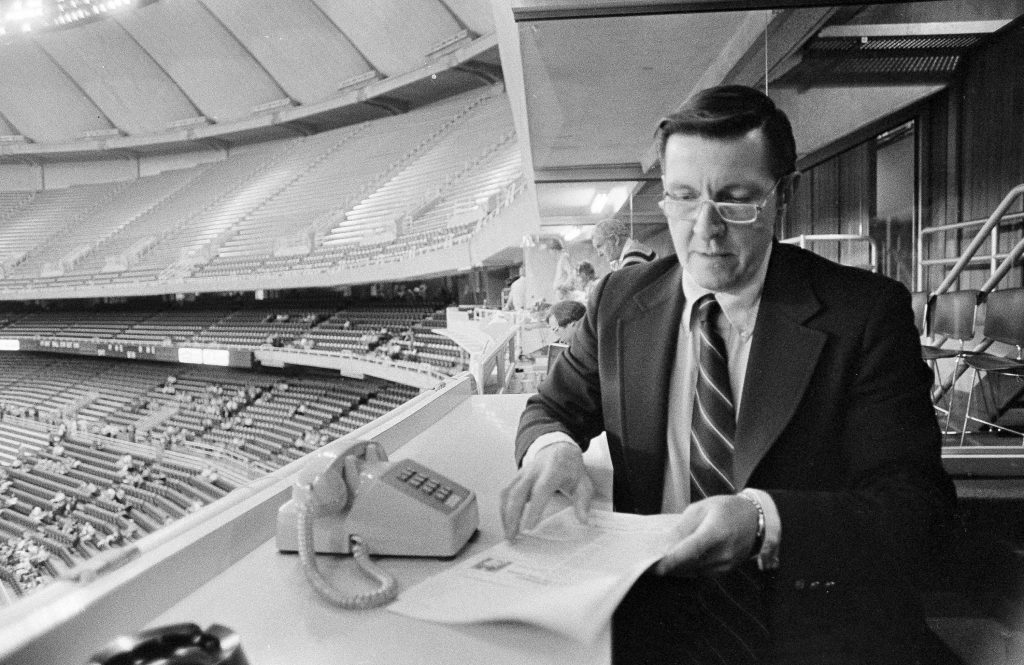 O'Brien was one of Mike Port's top aides in the front office following stints as GM of the Texas Rangers (1973-1978) and Seattle Mariners (1981-1983). In his tenure in Texas, O'Brien did a great job of turning around a team that won just 54 games in 1972 and 57 games in his first year as GM in '73. Rather surprisingly, O'Brien was let go after the Rangers won a combined 181 games in his last two seasons in Texas. He had far less luck in his Seattle tenure, topping at out 76 wins in '82. O'Brien made his way to Anaheim prior to the 1990 season, carving out a role as a top front office member before taking over the GM reins shortly into the '91 season.
Resume of mediocrity
With all due respect to O'Brien, his track record in his three seasons in Anaheim was well below-average. After taking over as GM partway in '91, the Angels finished with a 71-71 record, the best winning percentage the Angels would have in O'Briens three seasons. One of the most notable aspects of O'Brien's resume was the managerial carousel, partially due to what happened on the field but also due to an off-the-field incident. Late in the '91 season, O'Brien fired then-manager Doug Rader and replaced him with former Angels Buck Rodgers. In May of 1992, Rodgers and the Angels were involved in a bus crash that severely injured the Angels manager and several other members of the team. Luckily, nobody died but Rodgers wouldn't manage again until August due to broken bones in his body. Third base coach John Wathan managed in Rodgers' absence. The club struggled for most of 1992-1993, winning a combined 143 games in that span.
The most notable and controversial trade made under O'Brien sent the ever-popular and productive Jim Abbott to the Yankees for a group of prospects including J.T. Snow. Abbott produced a bulk of his value in his time in Anaheim and would only go on to produce 7.5 WAR following his departure from Anaheim. While Snow wasn't very good in Anaheim (minus 1.3 WAR in four seasons), the trade didn't ultimately end up being that significant in the long run. That caveat is surprising given the initial reaction the Angels trading away someone of Abbott's caliber.
O'Brien may have the strangest resume of any GM in franchise history. He came on board partway through the 1991 season and was replaced at the end of the 1993 season by future Hall of Famer Whitey Herzog. Herzog, however, lasted a mere four months on the job before he was replaced by Bill Bavasi in January of 1994. O'Brien was thrown into the GM role partway through his first season and was eventually replaced by a GM who never held the title during an actual MLB game with the Angels.
What O'Brien did well
Unfortunately for O'Brien, his resume doesn't feature many eye-popping accomplishments. The results on the field, via acquisitions, and through the draft didn't produce many results. O'Brien does deserve credit for his handling of the major bus crash during the 1992 season, however. It's hard to imagine anyone in the position to not just care for and ensure the health of everyone involved in that crash. To then turn around and reconstruct the coaching staff to accommodate for Buck Rodgers' injury makes it even more difficult. While O'Brien didn't produce meaningful results, he did handle a rather terrifying situation pretty well.
What O'Brien didn't do well
As alluded to above, O'Brien just didn't do much in his time in Anaheim. The club was well below .500 in three seasons and didn't make any meaningful additions for the long-term prognosis of the organization. O'Brien's most meaningful addition through the draft was Orlando Palmeiro, who played a bench role for the 2002 title team.