Spring Training is here, which means the march to Opening Day has begun.
To prepare for the upcoming 2021 season, we're going to begin a position preview at Crashing the Pearly Gates. We'll break this series down into four segments: infield, outfield, rotation, and bullpen. At each position, we'll rank the players from the best to worst, as projected by the Fangraphs depth charts WAR (Wins Above Replacement) projections, and include the possible options on the bench. Things could change in the coming weeks, whether it be player acquisitions or injuries, but a lot of the roster is likely set in stone already.
We already took a look at both the infield and outfield. Now, it's time to pivot to a rotation that is the clear weakness on this roster. Where have we heard this before?
Andrew Heaney (3 WAR)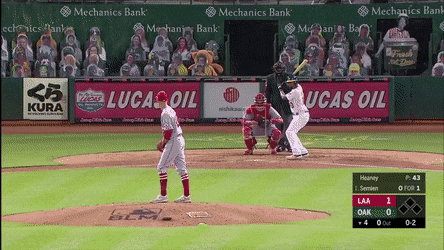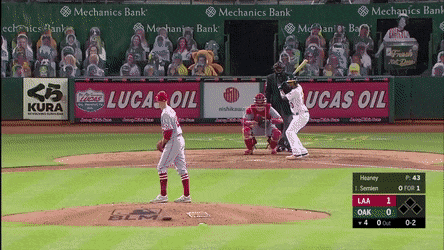 Heaney has the best projection of any Angels starter thanks to a long history of strong peripheral numbers (strikeouts and walks). Among starters with at least 300 innings since 2018, only 22 starters have a better strikeout-minus-walk percentage (K-BB%) than Heaney's 19.1 K-BB%. Despite the strong whiff and walk rates, however, he's been a league-average run preventer (101 ERA-) in that time. Home run issues (career 1.52 HR/9) and issues against righties (.779 OPS) have prevented him from matching his peripherals with sheer run prevention. Add in injury questions (he's reached 100 innings just twice) and that adds further questions to his profile. Heaney is probably the biggest wild card on this staff, someone who not only needs to help the 2021 staff but also help his impending free-agent case following the season.
Dylan Bundy (2.3 WAR)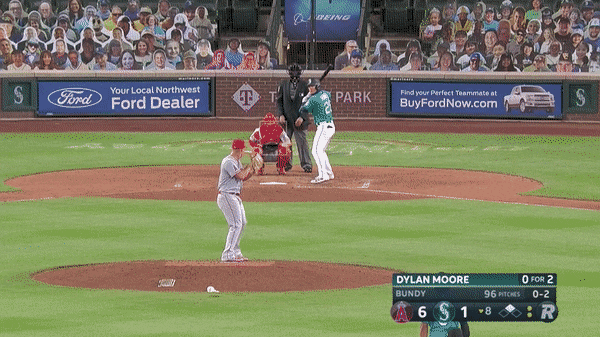 I'm comfortably taking Bundy over Heaney in 2021, despite the projection differences. Since major injuries early on in his career, Bundy has turned himself quite the innings-eater, trailing only 19 pitchers in innings thrown since the 2017 season. More encouraging, however, was the major improvements Bundy made in every possible way in 2020. In 11 starts, Bundy posted career-best marks in ERA (3.29), strikeouts (27 percent), walks (6.4 percent), and homers (0.69 HR/9). I've discussed Bundy at length, whether it was last year around this time, during the season, or following the 2020 season. I'm buying his meaningful pitch changes and annual durability and think his value could explode this season. As a 28-year-old set to hit free agency at the year's end, Bundy is a very obvious extension candidate that the club should absolutely consider.
José Quintana (1.9 WAR)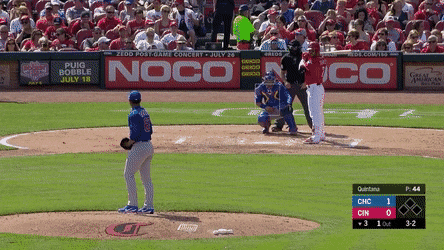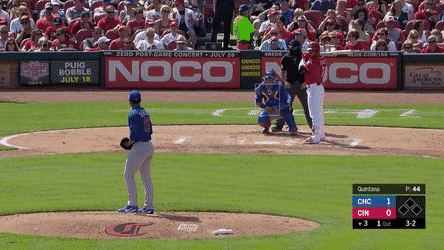 In an underwhelming offseason that didn't net the Angels a frontline starter, Quintana represents the best starter the club acquired. Once one of the best starters in the sport, Quintana has settled into more of a #4/mid-rotation type of starter. After missing most of the 2020 season due to a flukey off-field injury, there is some uncertainty surrounding his durability heading into 2021. This is less about Quintana's previous durability success (fifth in innings from 2013-2019) and more about the enhanced injury risk for all pitchers this season. I wouldn't be shocked if Quintana is a league-average starter over 170-ish innings but a 32-year-old coming off of a 10-inning performance in 2020 does provide a fair amount of risk.
Griffin Canning (1.7 WAR)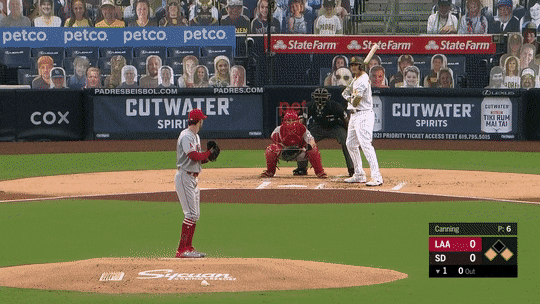 Canning is an integral part of the future for the Angels. The 24-year-old Canning has been an above-average MLB starter through 146 2/3 innings by both run prevention (95 ERA-) and peripherals (96 FIP-). Injury concerns stemming back to his college days, including an elbow scare early last year are an obvious red flag. The talent, however, is clearly there for a cost-controllable, above-average MLB starter, something the organization has sorely lacked in recent years. Canning has a legitimate four-pitch mix, headlined by baseball's second-hardest curveball from 2020. A recent MLB.com article listed Canning as a pitcher who could break out, which would go a long way in stabilizing a troublesome Angels rotation.
Shohei Ohtani (1.3 WAR)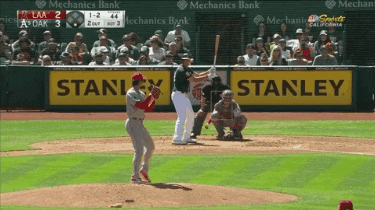 As much as it pains me to say this, there's a very real chance that Ohtani has thrown his last meaningful MLB pitch. With just 79 2/3 innings and multiple arm injuries since 2017, Ohtani has simply not had the reps to develop the durability and craftsmanship to become a legitimate MLB starter. When he's on and healthy, Ohtani brings legitimate ace-level stuff, as evidenced by his 2018 no-hit bid against Oakland. If he's healthy and can even give the club 75-ish innings, it'd be a huge boon to the staff. He's the biggest wild card on the staff, one that has such a wide range of outcomes that he's impossible to peg down.
Alex Cobb (1.2 WAR)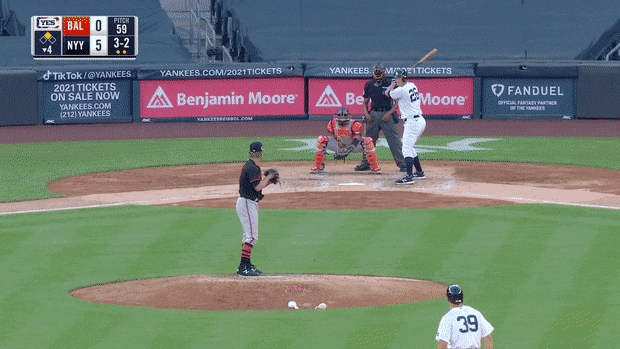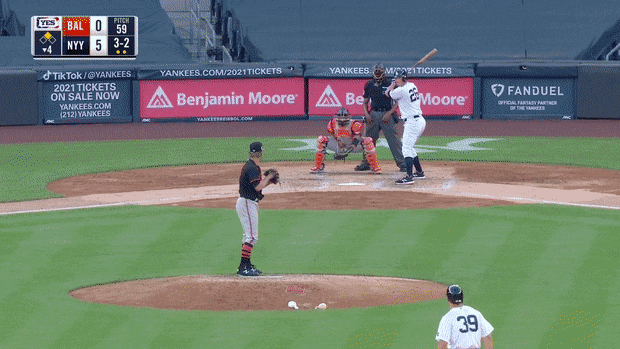 I recently tried selling the CtPG community and myself on Cobb. To be honest, I'm still skeptical about him given the poor production and injury risk in recent years. If things click and he's good for 150-ish innings, he could be a solid mid-rotation starter for a cheap year ($5 million). That said, the CtPG staff universally despised the trade for Cobb, as did many Angels fans expecting a move for a real frontline starter. With a long track record of poor production from declining starters on one-year deals (Matt Harvey, Trevor Cahill, Julio Teheran), Cobb could very well find himself in this same group at the end of the year.
Other options
Patrick Sandoval
Jaime Barria
Jose Suarez
Packy Naughton
Reid Detmers
Chris Rodriguez
With a 6-man rotation in the works for 2021, the club is technically one injury away from dipping into the well for young starters with spotty track records. Sandoval is an intriguing depth option, whose slider development has given him a real 3-pitch mix. With minor-league options, however, he's an obvious candidate to start the year in Triple-A. Barria, meanwhile, is out of options and probably starts the year as a multi-inning reliever who can spot start or perhaps even open some games. Barria showed some real skills limiting hard contact in 2020, thanks to his strong command, but the lack of swing-and-miss stuff will likely hurt him in extended stretches.
With enhanced pitcher injury risk in 2021, most clubs will probably need to use 10-12 starters this season. That means guys like Suarez and Naughton will almost certainly see MLB action, which could bode trouble for the club. Detmers and Rodriguez, meanwhile, are the club's top two pitching prospects who may see time late in the year. I'd be shocked if they were seeing real, meaningful time this year but it's very possible that the Angels give him cups of coffee late in the year.
Overall Evaluation
Stop if you've heard this before but there are questions around the Angels rotation! I'm skeptical about this unit holding up over a full 162-game season, especially coming off of the whacky 60-game season in 2020. Since 2016, no group of starters has posted fewer Wins Above Replacement (28.3) than the Angels. Only six groups have posted a higher ERA (4.76). It is completely fair and justifiable to have concerns about an Angels rotation that has absolutely crushed any hope of the club making the playoffs in that span.
I wish I had a better, more positive outlook on the rotation but they've burned me too many times. I like Dylan Bundy a lot. I like the duo of Andrew Heaney and Griffin Canning. José Quintana could be the perfect one-year value signing for the staff. But as a whole, and given the recent history and track records of all of the starters, there are too many question marks to ignore. I hope I'm wrong but this has the makings of a rotation that will prevent the club from making the playoffs for the first time since 2014.