The 2020 season was another lost one for the Angels, who finished below .500 for the fifth straight season. It culminated with the firing of former Angels general manager Billy Eppler following the final game of the season. By all measures, this past half-decade has been disastrous for an Angels team that has employed the best player in baseball in Mike Trout.
But it's not an entirely bleak situation for the Angels. A core of Trout, Anthony Rendon, Shohei Ohtani, and David Fletcher is a legitimate group to build around. There are also a handful of other Angels players who performed well in 2020 and will likely have big roles heading into 2021. Following are six Angels players who had great performances this season. The question is: are these players legit or nah?
Dylan Bundy: Legit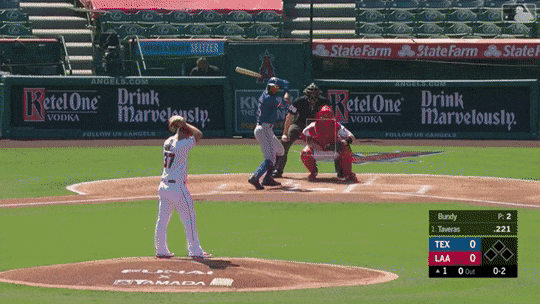 If you've followed my work or my social media feed, you've probably seen my various endorsements of Dylan Bundy. Back in February, I wrote about why Bundy was a prime breakout candidate for the Angels. After his first three starts with the Angels, I broke down his incredibly-strong start to the season. Bundy didn't slow down the rest of the way, finishing the season with a 3.29 ERA and 2.0 fWAR in 65 2/3 innings.
As you can probably imagine, I'm all in on Dylan Bundy. There's nothing in his profile that suggests this performance was a fluke. Bundy set career-best marks in ERA (3.29), FIP (2.95), strikeouts (27 percent), walks (6.4 percent), home runs (0.69 HR/9), and basically every other statistic. Despite a career-low fastball velocity (90 mph), Bundy dominated by simply throwing the heater less and the slider (25 percent) and change-up (21.3 percent) more. Entering his final year before free agency as a 28-year-old in 2021, Bundy isn't just a legitimate frontline starter but also one the Angels need to sign to an extension ASAP.
Jared Walsh: Legit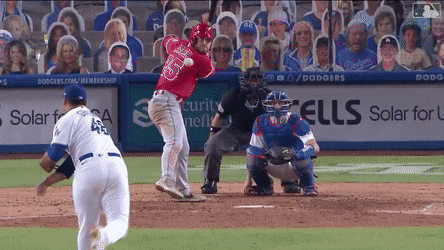 This is probably the hardest Angel to evaluate heading into 2021. On one hand, Walsh was undeniably awesome in his memorable 2020 season. In a 32-game sample, Walsh crushed baseballs to the tune of a .293/.324/.646 line with nine home runs, a 155 wRC+, and 0.9 fWAR. Combine Walsh's power (see his 450-foot grand slam) with strong contact skills (above-average 22.8 percent whiff rate) and the performance is tantalizing.
On the other hand, only nine other players outperformed their wOBA (Weighted On-Base Average) based on their xwOBA (Expected wOBA) more than Walsh. In simpler terms, based on Walsh's exit velocity, launch angle, walks, and strikeouts, Walsh drastically outperformed his wOBA (.386) based on what his xWOBA (.337) was. A .337 wOBA is still quite good (equivalent to a 110-115 wRC+) but there is likely some strong regression coming.
You probably didn't need some fancy stats to tell you that Walsh won't run a .293 batting average and slug .646 next season. But even if he doesn't do that, it's pretty clear that Walsh is much better than anybody possibly anticipated. Walsh looks like a capable defender at first base who has some serious thump and bat-to-ball skills at the plate. I'm not a believer in Walsh performing as one of the best hitters in baseball but I'm on board with Walsh as a legitimate everyday option for the Angels in 2021.
Mike Mayers: Legit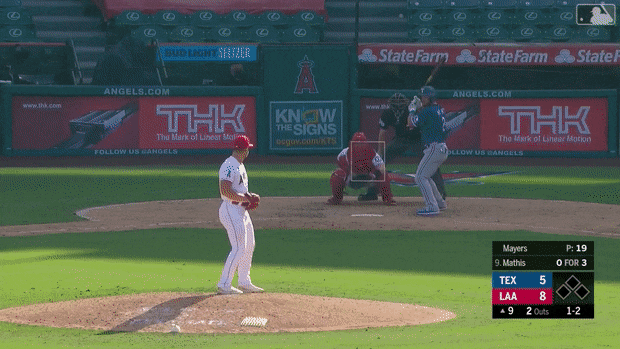 Raise your hand if you had Mike Mayers winning the AL Reliever of the Month in September or finishing as a top-10 reliever by fWAR (0.9)? Plucked off waivers from the Cardinals last November, Mayers was undeniably the best Angels reliever in this shortened season. As is the nature with relievers, volatility is everpresent with someone like Mayers, who never showed this type of production at any point in his career. In 30 innings this year, Mayers had a 2.10 ERA, struck out 43 batters, and walked just nine batters.
Mayers added a new cutter to the mix, sparking a breakout that is believable based on many of the underlying numbers. Mayers ran a whiff rate in the 91st percentile. His expected ERA was in the 97th percentile. From a sheer bat-missing and throwing-strikes perspective, Mayers was superb. If there's one cause for concern, it's the subpar exit velocity allowed (37th percentile) and hard-hit percentage (44th percentile). Mayers had issues with hitters squaring him up in the past so that could continue to resurface in the future.
I'm still buying Mayers even if I admit that predicting reliever performance is borderline impossible. See, Hansel Robles falling off a cliff after an elite 2019 performance. Mayers should be penciled in as a surefire high-leverage innings arm for 2021 but, like with many other relievers, proceed with caution.
Max Stassi: Legit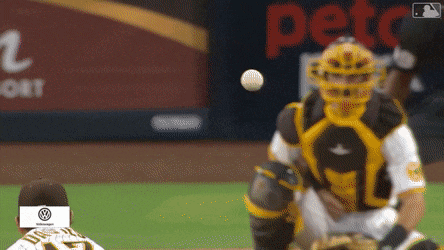 Max Stassi was a poster boy for the Angels ineptitude in the 2019 season. While he only appeared in 20 games, Stassi had just three hits in 49 plate appearances. His combined 2019 season line with the Astros and Angels was .136/.211/.167. While Stassi proved to be a capable catcher in 2018 with Houston (2.7 fWAR and 100 wRC+), the expectation was that Stassi would be a subpar offensive catcher in a backup role in the 2020 season.
Stassi blew his expectations out of the water, racking up 0.7 fWAR and posting a 139 wRC+ in 105 plate appearances. Stassi hit .278/.352/.533 while slugging seven home runs, just one short of his career-high despite playing in far fewer games. There's plenty of reason to buy his breakout. I wrote about Stassi in August and how his underlying numbers were very encouraging. Stassi posted a career-best exit velocity (91.6 mph), signficantly reduced his whiffs (26.5 percent), raised his walk rate (10.5 percent), and started pulling more baseballs in the air. Add in the usually strong pitch framing and you had a superb two-way catcher.
Stassi underwent major hip surgery following the 2019 season, leading many to believe that his subpar performance that season could be explained by that injury. Entering his age-30 season next year, there's concern about a very recent hip surgery and a mixed track record. That being said, the underlying numbers support this breakout and I'm definitely buying Stassi heading into 2021. There's plenty of risk here, backing the notion that the club needs to add another legitimate catcher, but Stassi should be penciled in as a strong catcher who can handle 75+ games in 2021.
Jaime Barria: Nah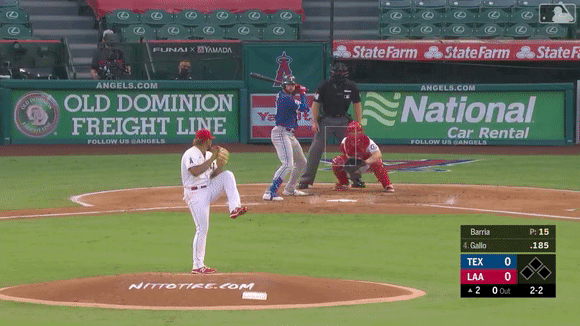 I'm buying Barria as being a useful pitcher for the Angels moving forward. I'm not, however, buying him as a true-talent 3.62 ERA-type starting pitcher. Barria's career has been up-and-down to this point. Barria performed quite well from an ERA perspective (3.41) in his rookie season but the subpar peripherals were concerning. Barria was dreadful in 2019, posting a 6.42 ERA in 19 games. This year, Barria rebounded in a strong way by posting a 3.62 ERA in 32 1/3 innings.
What makes Barria's case interesting is how he produced weak contact this year. As I wrote in September, Barria was one of the best pitchers in baseball this season in terms of inducing weak contact. His barrel rate was in the 94th percentile. His expected ERA was in the 91st percentile. As I wrote in that Barria article, Barria thrived on strong command by getting ahead in the count, throwing strikes, and living on the edge of the zone.
So why am I not fully buying in? Barria's inability to miss bats is a huge concern in an era where so many batted balls are leaving the yard. Among pitchers with at least 30 innings pitched, Barria ranked 108th in strikeouts (20.5 percent) out of 158 pitchers. Barria is and never was a pitcher who would generate a ton of whiffs but there's a smaller margin of error for someone relying strictly on command. I think Barria can be a fine #5 starter or multi-inning reliever but I'm not fully convinced that he's a legitimately good rotation piece.
Taylor Ward: Legit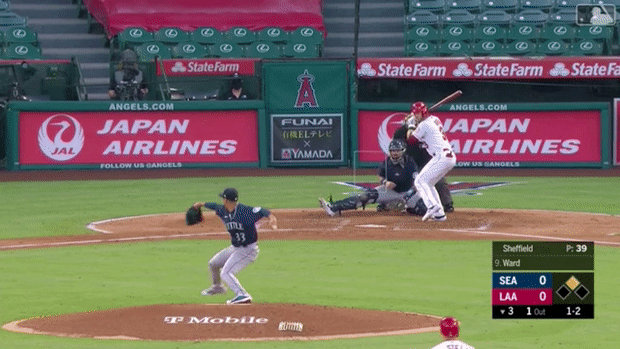 Ward was your definition of a league-average player in 2020, which is by no means an insult. Ward posted a .277/.333/.383 line and had an exactly league-average 100 wRC+. Ward did not hit a single home run, after hitting one home run in his 2019 MLB stint. So why am I buying Ward?
I'll admit that this is a real buy-in on his underlying numbers. By exit velocity (91.1 mph), Ward showed a real ability to hit baseballs hard. By sprint speed (90th percentile), Ward showed the speed and athleticism needed to potentially be a strong defender in the corner outfield positions. Even with a higher strikeout rate (27.5 percent), his whiff rate (23.6 percent) was below the league-average mark, suggesting that his strikeouts will come down in the future. Add in his MiLB track record (he slugged 27 home runs at AAA in 2019) along with his prior prospect/draft pedigree and there's a reason for optimism.
I'm not sure what type of role Ward will carve out but I'm a believer in some of the tools he's shown in the majors. Heading into his age-27 season next year, Ward may settle in as a strong utility player who has an outside shot for a legitimate everyday role if the tools he's flashed are real.
*All GIFS courtesy of MLB*