Spring Training is near.
Pitchers and catchers will report for the Angels this week. Less than two weeks from now, the Angels will play their first game of the Cactus League. As the offseason wraps up, the staff here at Crashing the Pearly Gates ranked each of the moves over the winter. In addition, the staff ranked the offseason as a whole which, unsurprisingly, was very underwhelming for everybody. For new general manager Perry Minasian, many of these moves felt similar to recent offseasons for many Angels fans. A focus on low-risk, short-term moves, all of which were one-year deals, was a clear priority this offseason.
Following are the rankings of each offseason moved as decided by our staff. Included with each player will be their average ranking from our staff, the player's 2021 ZIPS WAR projection from Fangraphs, and a small write-up. At the very end of the article, you will find the total tallies from our staff.
Raisel Iglesias
Average CtPG Ranking: 1.43
2021 ZIPS Projection: 1.1 WAR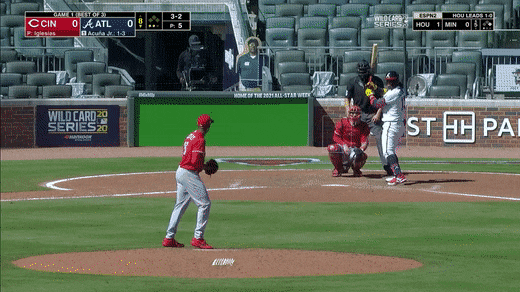 The pitching version of the multiple Iglesiases the Angels acquired appears first on this list. Raisel Iglesias was acquired in December in what was very clearly a win for the Angels, who essentially acquired him in a salary dump from the Reds. Iglesias is legitimately one of the best relievers in the sport and has the rare long track record of both production and reliability as a reliever. Volatility at the position means there is more risk in Iglesias but it's hard to find a better and more consistently great reliever than him.
José Quintana
Average CtPG Ranking: 1.71
2021 ZIPS Projection: 1.9 fWAR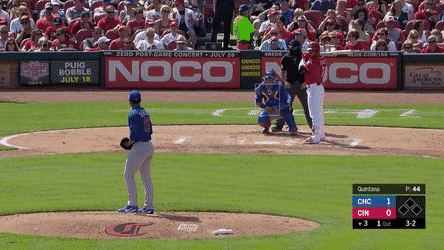 Quintana could very well end up providing the most value of any acquired player this offseason. The fact that it could come from a major area of weakness is the cherry on top. Truthfully, the fact that Quintana is most likely the best pitcher this offseason is quite underwhelming, especially with names such as Yu Darvish, Trevor Bauer, Blake Snell, and Carlos Carrasco being moved. But there is a lot to like with Quintana, mainly his annual durability (his flukey 2020 thumb surgery notwithstanding) and past history of above-average run prevention. If Quintana is league-average starter over 150+ innings in 2021, he'll be an immense addition to the rotation.
José Iglesias
Average CtPG Ranking: 3
2021 ZIPS Projection: 2.3 fWAR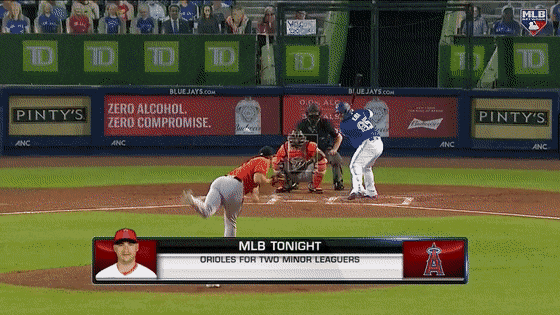 From 2016-2020, Andrelton Simmons was a great defensive shortstop with a high-contact, below-average bat at the plate. When the Angels acquired José Iglesias in December, they all but guaranteed they'd have the same kind of player in 2021. No, Iglesias does not come close to the peak of a 2017/2018 Simmons but the Angels aren't looking for that. What they're getting instead is a lower ceiling, higher floor shortstop in Iglesias, who has been both better and more durable over the last two years than Simmons. Given that both the prospect cost and financial cost ($3.5 million) was small, this was a win for the Angels, getting a near league-average shortstop for cheap.
Aaron Slegers
Average CtPG Ranking: 4.71
2021 ZIPS Projection: 0 fWAR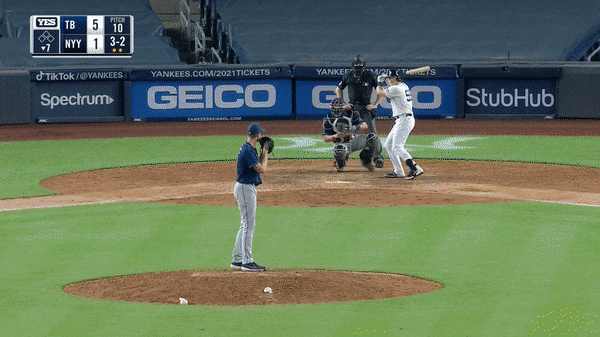 Slegers was recently acquired from the Rays for a player to be named later. The fact that the Rays, a team that perennially gets the most out of their pitchers, moved Slegers was surprising in itself. Small sample size be damned, Slegers had a 123 ERA+ and 0.5 WAR in 26 innings as a multi-inning reliever in 2020. The 28-year-old doesn't throw hard nor does he have swing-and-miss stuff but he had superb command (5 percent walk rate) and a minuscule barrel rate (2.8 percent) in 2020. This could end up being a whatever move for the club but enough of the staff at CtPG felt he warranted a spot on this list, something that is certainly backed up by the 2020 numbers.
Alex Claudio
Average CtPG Ranking: 5.57
2021 ZIPS Projection: 0.2 WAR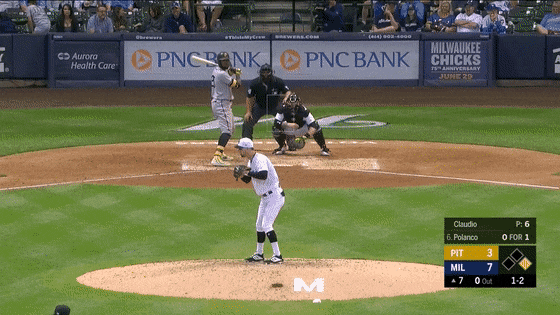 Claudio is a fine addition. I'm not sure much else needs to be said and the ranking reflects how the site feels about him. Claudio is a soft-tossing lefty reliever who will be fantastic against left-handed hitters (career .242 wOBA and less so against righties (.339 wOBA). He'll make just $1.125 million on a one-year contract. The new three-batter minimum makes him slightly less valuable but he'll still fill a role as a useful and funky left out of the bullpen.
Kurt Suzuki
Average CtPG Ranking: 6.14
2021 ZIPS Projection: 0.4 fWAR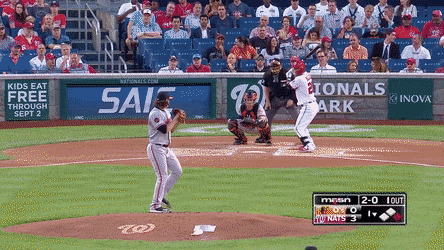 Suzuki is a perfectly fine veteran catcher to complement with Max Stassi in 2021. That's assuming, however, that Stassi is able to recover well from his second hip surgery in as many offseasons. Suzuki has done quite well the past four seasons in a part-time role, ranking fifth in wRC+ (111) among catchers in that span. Suzuki has hit for power, been a premier bat-to-ball hitter, and crushed lefties (151 wRC+) in that same time. If there's a downfall, it's the poor defense (framing and throwing) and the fact that the deadened baseball in 2021 could hurt a fringey power guy like Suzuki.
Alex Cobb
Average CtPG Ranking: 6.71
2021 ZIPS Projection: 1.2 fWAR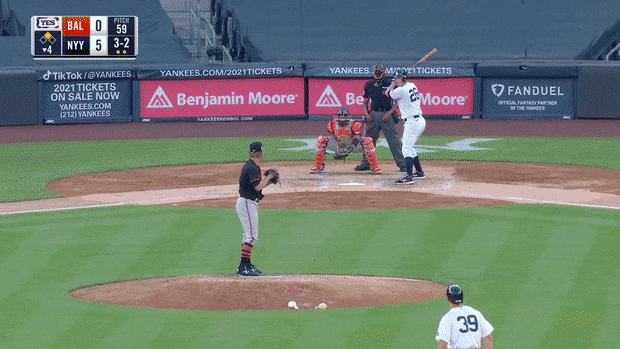 I recently tried to sell Angels fans (and myself) about Alex Cobb in 2021. Based on my own thoughts and the comments from that article, there's probably a lot of convincing Cobb will need to do in 2021. Furthermore, the rankings here reflect how the site feels about Cobb. There is a lot of risk in the profile based on recent performance, age, and injury risk. Maybe Cobb gets a boost by a switch to a pitcher-friendlier setting and by using his good breaking balls more. Most likely, however, Cobb will not be the starter that the Angels need and will add to the long list of recent disastrous one-year deals for starting pitchers.
Dexter Fowler
Average CtPG Ranking: 6.71
2021 ZIPS Projection: -0.1 fWAR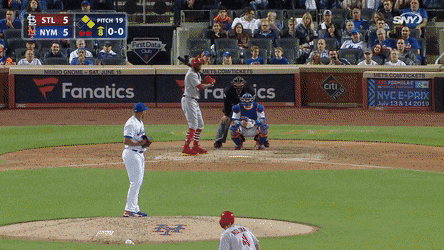 Fowler was basically the hitting equivalent of Alex Cobb this offseason: a not-so-good, declining, and an aging player with a past history of high production. Fowler was putrid in 2018, useful in 2019, and bad in 2020. Soon to be 35 years old, Fowler's numbers have declined across the board, to the point where it's not even reasonable to expect him to be a useful starter at this point. Given that so many useful one-year outfield options were available (Pederson, Rosario, Grossman, Schwarber), it's a bit surprising that Fowler was the settling point. He'll surely be better than Jo Adell was last season but I'm not exactly sure that's the type of bar a potentially-competitive team should be aiming to clear.
Honorable mentions
| | Brent Maguire | Jeff Joiner | John Henry Weitzel | Chase Kimura | Andrew Maxwell | Charles Sutton | Jessica DeLine | Mat Gleason | | AVG |
| --- | --- | --- | --- | --- | --- | --- | --- | --- | --- | --- |
| Raisel Iglesias | 2 | 1 | 1 | 2 | 2 | 1 | 1 | N/A | | 1.43 |
| José Quintana | 1 | 2 | 2 | 1 | 1 | 2 | 3 | N/A | | 1.71 |
| José Iglesias | 3 | 3 | 4 | 3 | 3 | 3 | 2 | N/A | | 3 |
| Aaron Slegers | 4 | 8 | 5 | 4 | 4 | 4 | 4 | N/A | | 4.71 |
| Alex Claudio | 6 | 4 | 3 | 5 | 5 | 8 | 8 | N/A | | 5.57 |
| Kurt Suzuki | 5 | 6 | 6 | 8 | 8 | 5 | 5 | N/A | | 6.14 |
| Alex Cobb | 7 | 5 | 7 | 7 | 7 | 7 | 7 | N/A | | 6.71 |
| Dexter Fowler | 8 | 7 | 8 | 6 | 6 | 6 | 6 | N/A | | 6.71 |
| | | | | | | | | | | |
| OFFSEASON GRADE | 5 | 6 | 6 | 6 | 5 | 5 | 6 | 4 | | 5.4 |
*All GIFS courtesy of MLB*