Spring Training is here, which means the march to Opening Day has begun.
To prepare for the upcoming 2021 season, we're going to begin a position preview at Crashing the Pearly Gates. We'll break this series down into four segments: infield, outfield, rotation, and bullpen. At each position, we'll rank the players from the best to worst, as projected by the Fangraphs depth charts WAR (Wins Above Replacement) projections, and include the possible options on the bench. Things could change in the coming weeks, whether it be player acquisitions or injuries, but a lot of the roster is likely set in stone already.
We started with the infield, which you can find here. Now, we'll move to the outfield, which is one of the best units in the league solely due to the man patrolling center field.
Mike Trout, Center Field (7.4 WAR)
Trout is the best player of his generation, a perennial superstar who has already stamped his card in Cooperstown if he were to retire today. Trout's 2020 season brought out his "worst" performance as a full-time big leaguer, as he posted career-low marks (outside of 2011) in Weighted Runs Created Plus (162 wRC+), batting average (.281), and on-base percentage (.390). While there are legitimate worries about his defense in center field (36th percentile in Outs Above Average in 2020), there's no reason to think he won't be baseball's best hitter (or second-best, thanks to Juan Soto) again in 2021. With elite power and plate discipline, along with the longest track record of stardom in baseball, there's no better bet to win MVP in 2021 than Trout.
Justin Upton, Left Field (0.8 WAR)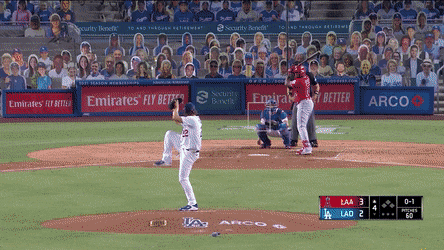 Upton's past two years have been an absolute rollercoaster. He was injured and bad in 2019. He was bad for the first half of 2020 before turning it up the final month. Cumulatively, he's been a replacement-level player (negative 0.3 WAR) over 105 games the past two seasons. I'm fairly skeptical of any meaningful bounceback for Upton, despite the exit velocity bouncing back last year (87th percentile). Upton's barrel rate dipped below 10 percent for the first time and his speed/defense have completely cratered. Even as a league-average bat, Upton's likely moving towards a bench role in the next few years, possibly as soon as this year. With reinforcements on the way (more on them later), there could be a drastically different outfield at the end of the year.
Dexter Fowler, Right Field (-0.1 WAR)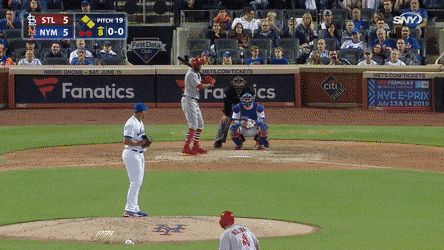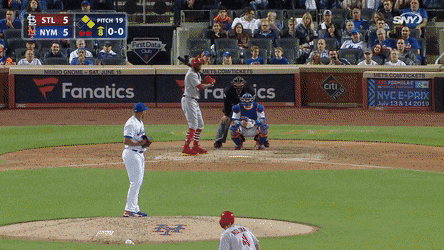 The trade for Fowler was perhaps the most perplexing move during the offseason. The staff here at CtPG basically agreed, voting the trade as the worst move along with the trade for Alex Cobb. Fowler has declined across the board, posting below-average offensive numbers and poor defensive numbers since 2018. Set to be 35 next month, there's likely little left in the tank for Fowler at this point. The Angels are likely trying to squeeze a few months of decent, cheap production out of Fowler before handing the full-time role over to Jo Adell or Brandon Marsh. In the best of both worlds, Fowler will produce and the top prospects will crush Triple-A pitching, forcing a promotion(s) to the MLB level where Fowler can transition to a bench role.
Bench options
Taylor Ward
Juan Lagares
Jon Jay
Scott Schebler
Jo Adell
Brandon Marsh
While Upton and Fowler are penciled in as the starters in the corners, the club will also need a fourth outfielder on Opening Day, one that can also play center field (Fowler shouldn't at this point). At this juncture, there are a wide range of candidates to fill that role. As discussed in the infield preview, Ward can handle multiple positions but he can't play center field. That means Lagares, who was signed to a minor-league deal, is the obvious frontrunner for the position with a history of premier defense in center field. Jay and Schebler, meanwhile, can't play center and seem like likely Triple-A depth guys.
The final two options, Adell and Marsh, will play integral parts in where the Angels organization goes in the next half-decade. If the two of them produce right away in Triple-A, they may force their way onto the roster and swipe jobs away from Upton and Fowler. If that occurs and the two youngsters produce, the Angels will have their outfield set for years to come. Obviously, there's a lot of ifs and risks in that scenario but the Angels (and their fans) can dream, right?
Overall Evaluation
Unlike the infield, which has depth at each of the positions, the outfield is awfully thin beyond Trout at the MLB level. The declines from both Upton and Fowler puts a fair amount of risk in two full-time positions on the roster. As mentioned above, the Angels' plan probably revolves around Adell and Marsh forcing their way onto the roster around midseason and permanently taking starting jobs. However, there is plenty of risk in this scenario, which could become disastrous if A) Upton/Fowler produce poorly and B) Adell/Marsh need more Triple-A time. Trout's continued dominance in center field is a given and boosts the outfield unit a ton but the corner outfield positions could be problematic in 2021.
*All GIFS courtesy of Major League Baseball*