Spring Training is here, which means the march to Opening Day has begun.
To prepare for the upcoming 2021 season, we're going to begin a position preview at Crashing the Pearly Gates. We'll break this series down into four segments: infield, outfield, rotation, and bullpen. At each position, we'll rank the players from the best to worst, as projected by the Fangraphs depth charts WAR (Wins Above Replacement) projections, and include the possible options on the bench. Things could change in the coming weeks, whether it be player acquisitions or injuries, but a lot of the roster is likely set in stone already.
Starting off this list is the infield, a group headlined by a superstar at the hot corner.
Anthony Rendon, Third Base (5.4 WAR)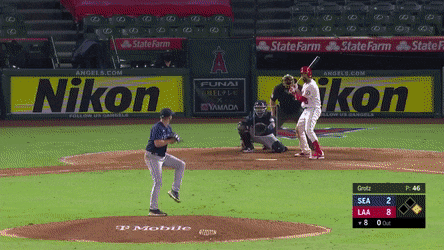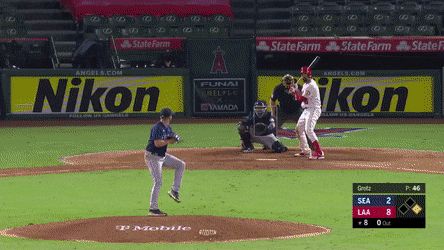 Rendon would be the best position player on nearly every other team in baseball. Only six position players have a higher WAR projection for the 2021 season. Instead, Rendon is "only" the second-best position player on a Mike Trout-led squad. In the condensed 2020 season, Rendon was as good as advertised, posting the same 154 wRC+ (Weighted Runs Created Plus) as he did in his 7-win 2020 season. In fact, if you extrapolate Rendon's 2020 stats over 150 games, he would've been a near-8-win player. There's zero reason to worry about Rendon, whose year-to-year consistency as an elite bat and strong glove at third base gives him an extremely high floor and ceiling.
José Iglesias, Shortstop (2.3 WAR)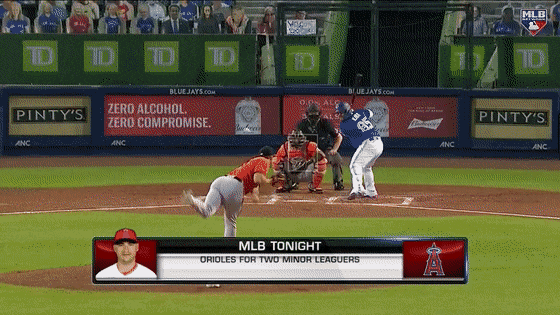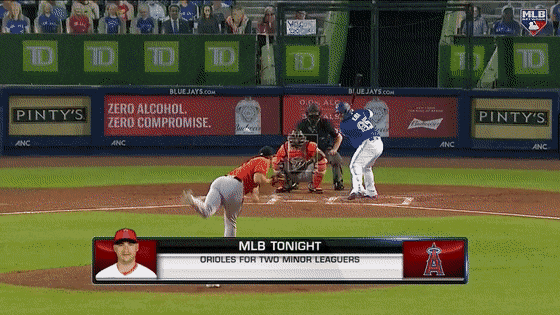 The newcomer at shortstop is the third-best projected position player on this roster. I'm not sure I buy him as a better player than David Fletcher (more on him soon) but Iglesias does have a strong track record of high-floor production. He's the epitome of consistency, racking up at least 1.5 WAR in every season since 2013. The ceiling is capped (career-best 2.5 WAR in 2018) due to low power and on-base skills but he's also been insanely durable and brings a good glove to shortstop. There's zero reason to buy into the .373 batting average from 2020 but even if he's around career norms (87 wRC+), he's an easy 2-ish win player in 2021.
David Fletcher, Second Base (2.0 WAR)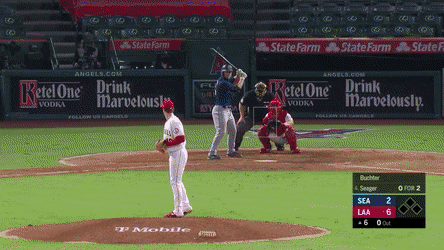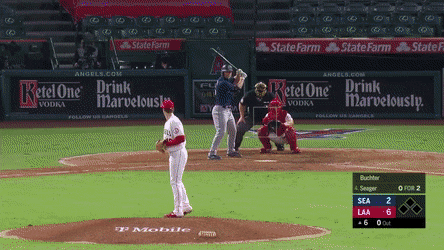 I, like many other members of the Angels community, feel like this projection is a tad low. In roughly two full seasons of games (283 career games), Fletcher has been worth 6.7 WAR, which equates to about 3.3 WAR per 150 games. The superb defense at multiple positions and meaningful changes at the plate makes for a high-floor player. The lower power output can help explain the 2021 projection and definitely caps his upside but the rest of the skillset has been impressive. I'd expect Fletcher to finish around 2.5-3 wins in a full season in 2021.
Max Stassi, Catcher (1.9 WAR)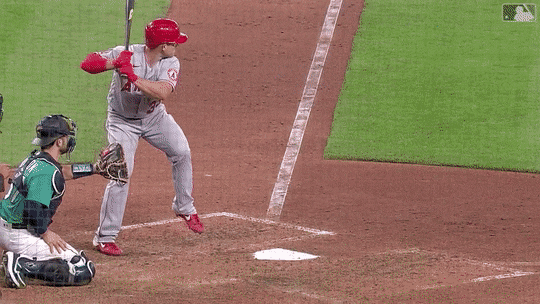 After years of great defense and bad offense, Stassi made real, meaningful changes at the plate in 2020 en route to a 137 wRC+ and .533 slugging percentage. More walks, fewer whiffs, and more hard-hit balls in the air sparked a power outbreak that is semi-believable heading into 2021. Even if he regresses at the plate, Stassi is a high-floor catcher due to his premier skills behind the plate. Stassi's second hip surgery in as many offseasons is worrisome but manager Joe Maddon said he should be good to go on Opening Day.
Shohei Ohtani, Designated Hitter (1.4 WAR)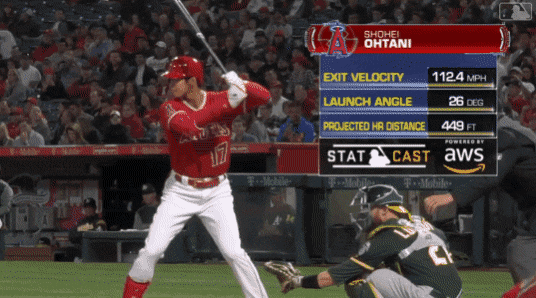 Ohtani's 2020 season was an unmitigated disaster, headlined by an injury-riddled two-start stint on the mound. But the results were equally disappointing at the plate, where Ohtani was well-below average (82 wRC+) in 175 plate appearances. Ohtani's strikeout rate increased while his average exit velocity dipped below 90 mph for the first time. While there are legitimate concerns about Ohtani as a pitcher, I think there's an easy bounce-back at the plate. Ohtani has the power/discipline blend that should lead to both homers and walks, making him a comfortably above-average or even great hitter. A return to his career norms (125 wRC+) is easily within reach and would make for a potent 2021 lineup.
Jared Walsh, First Base (1.1 WAR)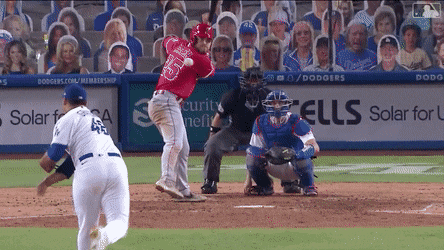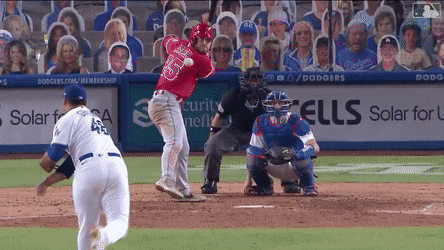 One of the best development stories for the Angels in recent memory, Walsh crushed it in a 32-game sample in 2020. Walsh, the former 39th-round draft pick, slugged .646 with a 153 wRC+ in 108 plate appearances. Walsh combined strong power (12.6 percent barrel rate) with bat-to-ball skills (13.9 strikeout percentage), along with a useful glove at first base. I'm buying Walsh as a legitimate everyday player at the position for a few years. Other sites, such as Baseball Prospectus and Pitcher List, are buying in as well.
The bench
Kurt Suzuki
Albert Pujols
Luis Rengifo
Franklin Barreto
Matt Thaiss
Taylor Ward
Robel Garcia
Phil Gosselin
Suzuki is a perfectly capable back-up veteran catcher who has been an above-average hitter for the past half-decade. Pujols, the future first-ballot Hall of Famer, is in the last year of his 10-year contract and should (but probably won't) receive minimal playing time in 2021. Beyond those two, there are a lot of questions about who may grab bench spots.
Rengifo, the utility infielder over the past few seasons, had a disastrous 2020 season but was competent in 2019. With the ability to handle shortstop, he probably has an edge for making the club. Barreto, acquired in the Tommy La Stella trade, is out of options and would have to make the Opening Day roster or be at risk to be picked up by another club. Thaiss, Garcia, and Gosselin are likely depth pieces that start the year at Salt Lake. Ward, meanwhile, is getting reps again at catcher this spring and could be a super-utility player that plays some catcher, outfield, and third base if needed.
Overall Evaluation
This is an extremely talented group of infielders. There is a non-zero chance that the Angels get at least league-average production at every single position, including Rendon's star-level production at third base. The high floors from Iglesias, Fletcher, and Stassi, coupled with a full season from Walsh, could propel this unit into a top-5 infield in the sport. An injury to Rendon would immediately cripple this unit but, luckily, the 30-year-old ranks 24th in games played since 2016. Multiple injuries to key players, however, could spell trouble as the depth at the upper levels of the minors is barren of quality infielders. That being said, this is a superb infield that is one of the clear strengths, if not the biggest strength, of this 2021 Angels team.
*All GIFS courtesy of Major League Baseball*