Good morning Angels fans! Hope you are staying safe out there. Have some links as we wait for ST games!
Angels News
Oh Albert Pujols retiring? Yeah that was a lie. His wife 'mistyped' and has since clarified that this is the last year of his contract. Albert Pujols insists that he has not decided to retire.
In case you are not paying attention, Spring Training is here, and as such, we here at Crashing the Pearly Gates are bringing you positional previews. Here is one for the infield and one for the outfield.
Here, have some spooky Trout Porn. Seriously scary how numbers do that. Think he does that on purpose?
Speaking of Mike Trout, he is the favorite to win AL MVP. 2nd place isn't even close. Meanwhile there is a 4 way tie in the NL.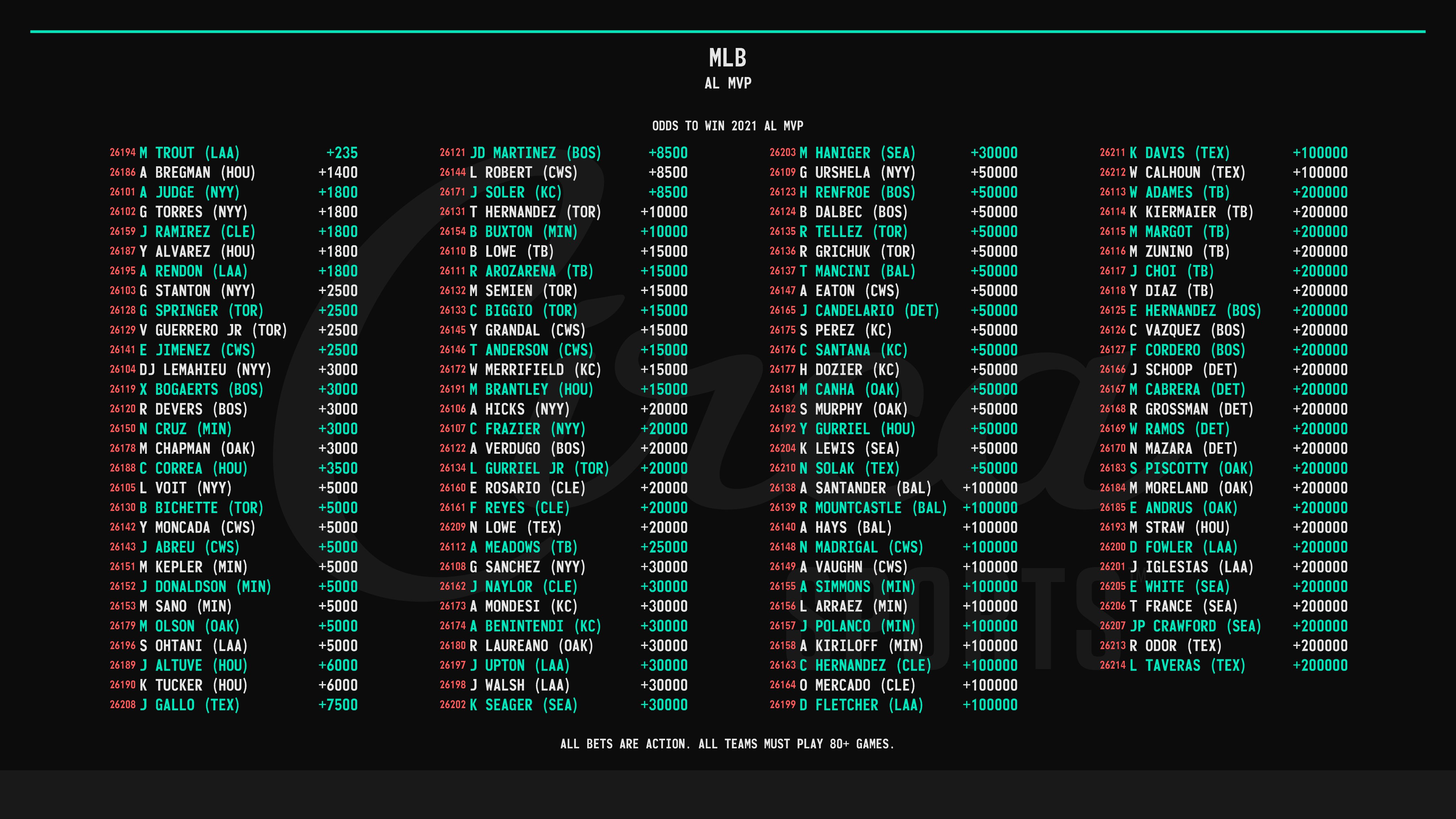 Around Baseball
Shin-Soo Choo is out of MLB, he will play in Korea this year. He will donate 1 million of his 2.7M dollar salary to charity.
So there is some good news from that Mariners president saying those things. The MLBPA now has actual proof that the teams are manipulating service time. Oh they knew, but they have proof now. Which is most likely why he was forced to resign, Manfred must be furious.
The Pirates want to rename the MVP award after Josh Gibson. I am really not a fan of naming it after a player, but if it would be, Frank Robinson won it in both leagues so he makes more sense.
CY Young odds are out. Dylan Bundy has the best chance for the Angels, but is far, far behind the leaders.
Anything I missed? Post below for upvotes!