2021 is here and that means it's a new year for the Angels to change their fortunes.
After five consecutive losing seasons, the Angels are looking to right the ship and play meaningful baseball in October. But the Angels are also looking beyond just 2021 in an effort to build a sustainable winner akin to their glory days of the 2000s. To do so, the club not only needs to get back to their ways of churning out players through strong player development but also by recognizing the talent they already do have and keeping those guys around.
While the Angels absolutely need to look externally to create a stronger roster, there are already some strong pieces in place that can be long-term impact players for the club. In this piece, we'll take a look at a handful of Angels players who are contract-extension candidates that can play a role for the club for the duration of this new decade.
Dylan Bundy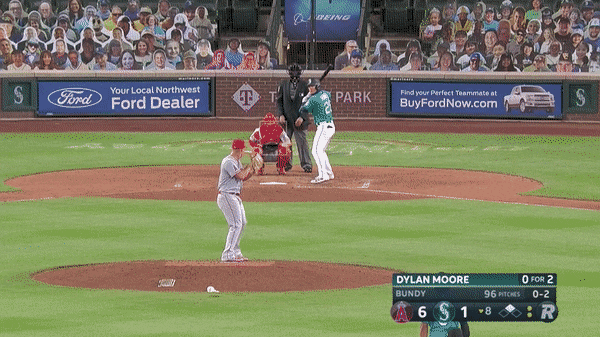 We're starting off this list with the top two projected starters for the Angels, who both happen to be free agents after the 2021 season. First up is Dylan Bundy, who enjoyed a breakout in the condensed 60-game season in 2020. Bundy posted career-highs across the board, whether you look at ERA (3.29), strikeouts (27 percent), or walks (6.4 percent). His Statcast profile is just as encouraging as he posted career-best marks in barrels (4.6 percent), exit velocity (87 mph), and expected ERA (2.99).
I've made my affinity for Bundy well-known at this point, as you can read here, or here, or here. He's still only 28 years old, has made meaningful pitch mix changes, and is tapping into the potential that made him a former top prospect. Add in his remarkable durability (20th among starters in innings since 2017) after early-career injuries and you have a pretty intriguing floor and ceiling in Bundy.
Entering his final year before free agency, the Angels need to explore a Bundy extension sooner rather than later. If you buy Bundy as a legitimate 2/3 starter, you can probably try to swing a deal in the neighborhood of five years and $80-ish million. If the club does so, they can feel confident in retaining a strong, durable starter who can perform as a real 2/3 starter.
Andrew Heaney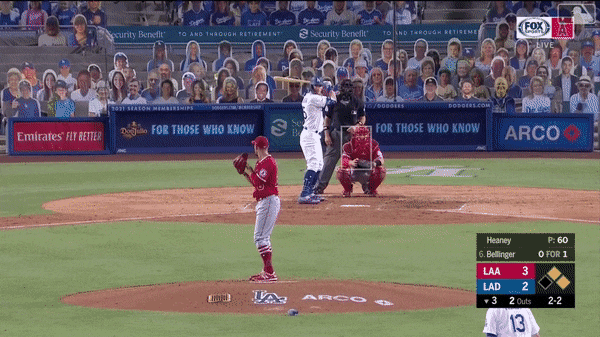 Heaney is and has been a tease for the Angels over the last half-decade. He's undeniably a leader and voice in the clubhouse (see, Heaney following the death of Tyler Skaggs). He's also, however, a frustrating pitcher who has mixed in signs of dominance with underperforming ERAs and injury issues.
Heaney topped 100 innings in his rookie 2015 season with the Angels but has reached that mark just once since then (180 IP in 2018). When he has been healthy, he's posted strong peripheral stats (strikeouts and walks). Since 2017, Heaney is a top-30 pitcher by strikeout-minus-walk percentage (19 percent). In that same time, however, Heaney's ERA was 7 percent below league-average. When he's on, he can control the zone, throw strikes, and miss bats. But while he flashes brilliance, he's homer-prone (career 1.52 HR/9) and struggles against right-handed hitters (career .465 SLG).
To be quite honest, I have no idea what to make of Heaney and his prospects beyond 2021. He's basically impossible to pin down other than his ability to dominate left-handed hitters (career .656 OPS). He's fluctuated so much between both his results and ability to stay healthy that there's no telling what his future really holds. I'd wait out the season, see how he's performing, and evaluate from there. Between Bundy and Heaney, I'd take Bundy in a heartbeat.
David Fletcher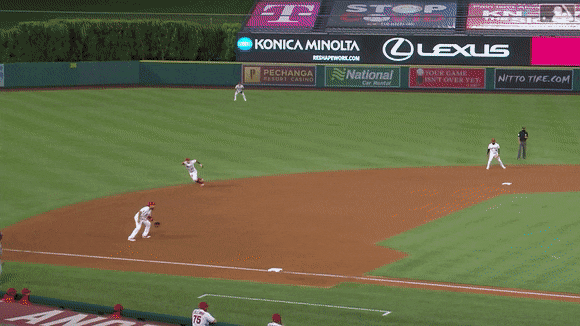 The Angels are by no means in a rush to explore a contract extension for David Fletcher. The 26-year-old isn't even slated to hit arbitration until after the 2021 season and won't reach free agency until after the 2024 season. What makes Fletcher a strong extension candidate, however, is his age, high floor, and potential to be a viable long-term option in the infield for the Angels.
Fletcher has blossomed into a fan favorite in Anaheim and a legitimate everyday big leaguer. He's completely blown the public's perceived expectations out of the water, including yours truly (I thought he'd be a fringe major leaguer). He's a durable, high-floor middle infielder who is making the absolute most of his skillset. He's one of the game's premier bat-to-ball hitters (100th percentile whiff rate in 2020), plays strong defense at multiple positions, and has made real year-to-year changes. In three consecutive years, Fletcher has improved his batting average, on-base percentage, slugging percentage, and weighted runs created plus (wRC+).
As it stands, Fletcher may be maxed out in terms of potential due to his low power ceiling. But Fletcher has given every reason to believe in him and he continues to find ways to tap into a new skillset. As mentioned, there's no rush to sign him to an extension but a pre-arbitration contract extension could be a win for both parties. This is something that The Athletic's Fabian Ardaya touched on recently, which you can read here.
Shohei Ohtani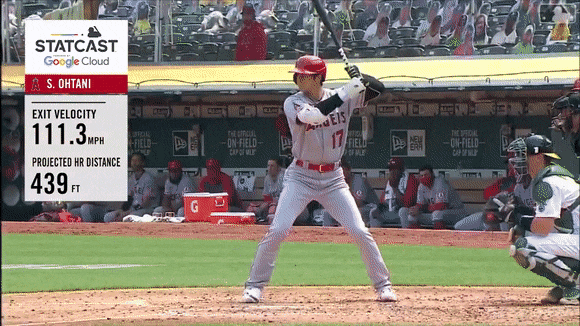 Ohtani is listed here simply because he's entering his first year of arbitration. I can't imagine there is a harder player in baseball to peg down in terms of value and what a contract may potentially look like. You can dream on Ohtani as 26-year-old franchise cornerstone who legitimately looked like a two-way star in his rookie 2018 season. In 2019, Ohtani didn't pith after undergoing Tommy John surgery but performed quite well as a full-time designated hitting, posting a .286/.343/.505 batting line with a 123 wRC+. Fast forward to 2020 and you have a player who not only struggled at the plate (84 wRC+) but also pitched ineffectively on the mound and dealt with yet another injury.
As he enters his arbitration years and is about to get pricier, there's no real framework for what a contract extension would look like. If he's a legitimate two-way star, you can easily imagine a contract in excess of $100 million. However, the production has varied quite dramatically in his three years and there's no real assurance that he'll ever pitch effectively again (he's made just two starts since 2019). I listed Ohtani because of his growing proximity to higher salaries and free agency (after 2023) but it's hard to see a scenario where an extension is worked out before this season. If he returns to his career norms as a hitter and is healthy enough on the mound, you could easily see these talks ramping up next year.
Jo Adell/Brandon Marsh/Griffin Canning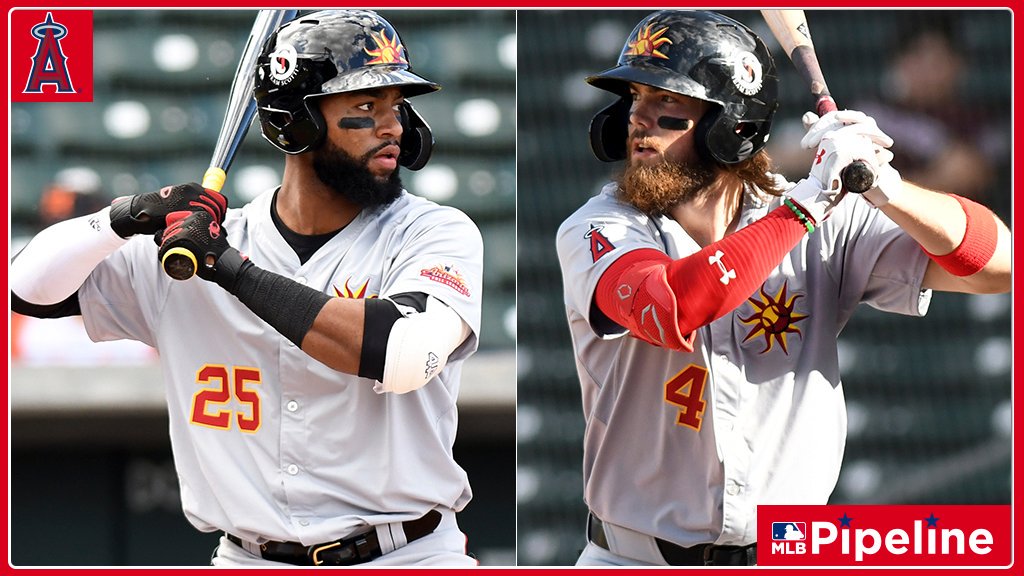 One of the major issues and often underreported areas for the Angels has been their ability to create surplus value. In laymen's terms, the Angels have been notoriously bad for allocating resources into bad investments at inopportune times (see, Albert Pujols, Josh Hamilton, Vernon Wells, etc). On the flip side of the coin is an avenue that the Angels really have not explored too often. Signing extremely young, pre-arbitration MLB players or prospects to bigger deals has a wide range of outcomes, with success stories like Mike Trout, Evan Longoria, and Andrelton Simmons and less fortunate outcomes like Jon Singleton and Scott Kingery.
That's where Jo Adell, Brandon Marsh, and Griffin Canning come into the equation. I'm not even necessarily advocating for an extension for one of these individual Angels players. What I'm trying to promote is the idea of signing players to team-friendly deals before they get more expensive. If the Angels feel strongly about one of these younger players and believe in them from a long-term prognosis, they should look into signing them to a team-friendly deal. Because of the well-outdated financial system in MLB that critically underpays young players, the Angels have a potential loophole to find surplus value in guys like Jo Adell, Brandon Marsh, or Griffin Canning.