Today the Angels returned to the hallowed shrine of east coast biasball. How did we do? Did we leave them anything to remember us by this time?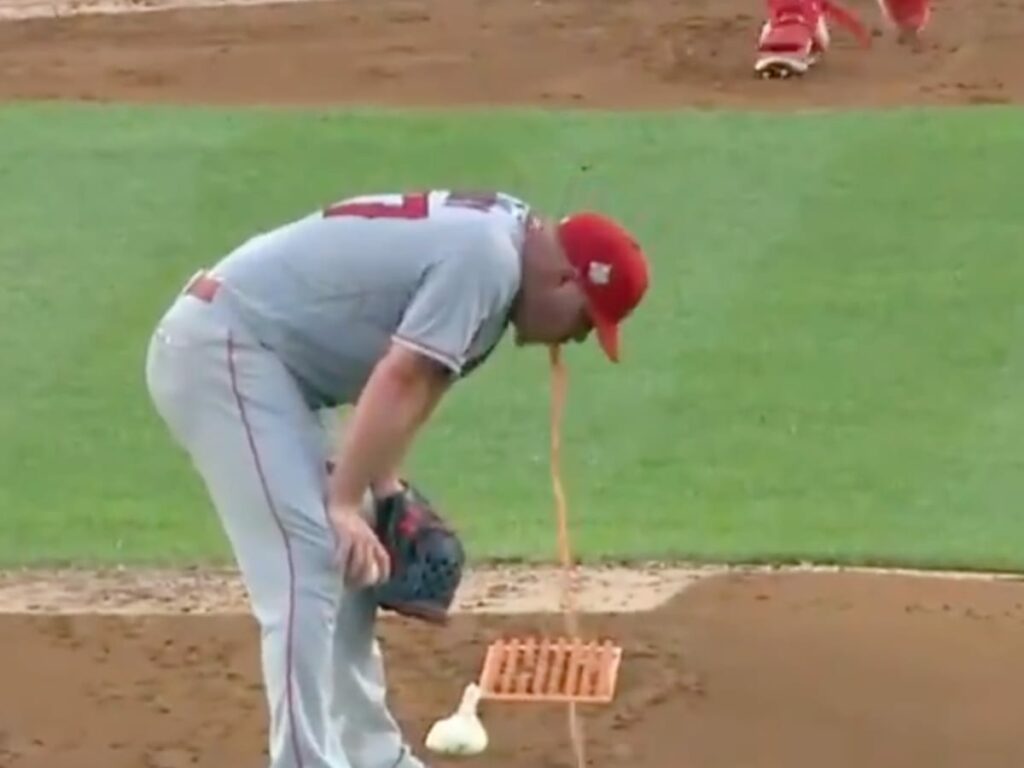 Pitching for the Angels was Jose Suarez this time. But first, Clark Schmidt came out to pitch for the Yankees. Taylor Ward led things off with a double to right field upping his average to .250. Shohei Ohtani then hit a homer to make it 2-0 Angels. Ohtani joined Urshela north of the .300 mark.
Mike Trout singled to put a man on for Anthony Rendon who made the first out on a fly ball to left.
Hunter Renfroe popped into a double play in foul territory. Mike Trout was out at first.The Angels continue to score their runs in the first inning and they continue to frustrate.
Anthony Rizzo got a two out double in the Yankees half of the inning whereupon Suarez issued a four pitch walk to Gleyber Torres. He also walked DJ LeMahieu to load them up. Luckily he was able to retire Oswald Peraza on a force out to end the inning.
In the second, Lamb and Urshela both struck out. At least Zach Neto made contact for his out. Isaiah Kiner-Falefa singled in the second but Suarez picked him off. Aaron Hicks and Anthony Volpe both walked to bring up Aaron Judge with two men on. Luckily he lined out to end the inning. Everybody seemed to be settling in for the grind until the bullpens come into play. Angels hitters started striking out a lot while Suarez was walking a lot of Yankees.
In the fourth inning, Mike Trout doubled and then Anthony Rendon singled to score Trout. 3-0 Angels.
Hunter Renfroe also doubled to drive in Rendon. 4-0 Angels.
Zach Neto got a two out hit by pitch and Logan O'Hoppe walked but Taylor Ward grounded into a force out to end the frame.
Suarez gave up two more walks and a hit to load the bases before being replaced by Andrew Wantz. Wantz walked in a run. 4-1 Angels. Aaron Judge hit a sac fly to make it 4-2 Angels. Anthony Rizzo struck out to stop the bleeding.
In the fifth inning, Shohei Ohtani reached on yet another catcher interference. Mike Trout struck out. During Anthony Rendon's plate appearance Shohei stole second and advanced to third on a throwing error. Rendon hit a sac fly to make it 5-2 Angels.
Scoring then went on hold. The Angels did nothing through the ninth inning when the Yankees came up with three more outs to get at least three runs. Quijada retired the Yanks in order to get the save.
Cover Photo credit: Rex Fregosi