Hey Angels fans, it has been rough recently for the team. The links are not pretty, just like the Angels offseason. Reader discretion is advised.
Angels News
So, Mickey Callaway has (Allegedly) done some bad stuff and the Angels actually acted. To suspend him.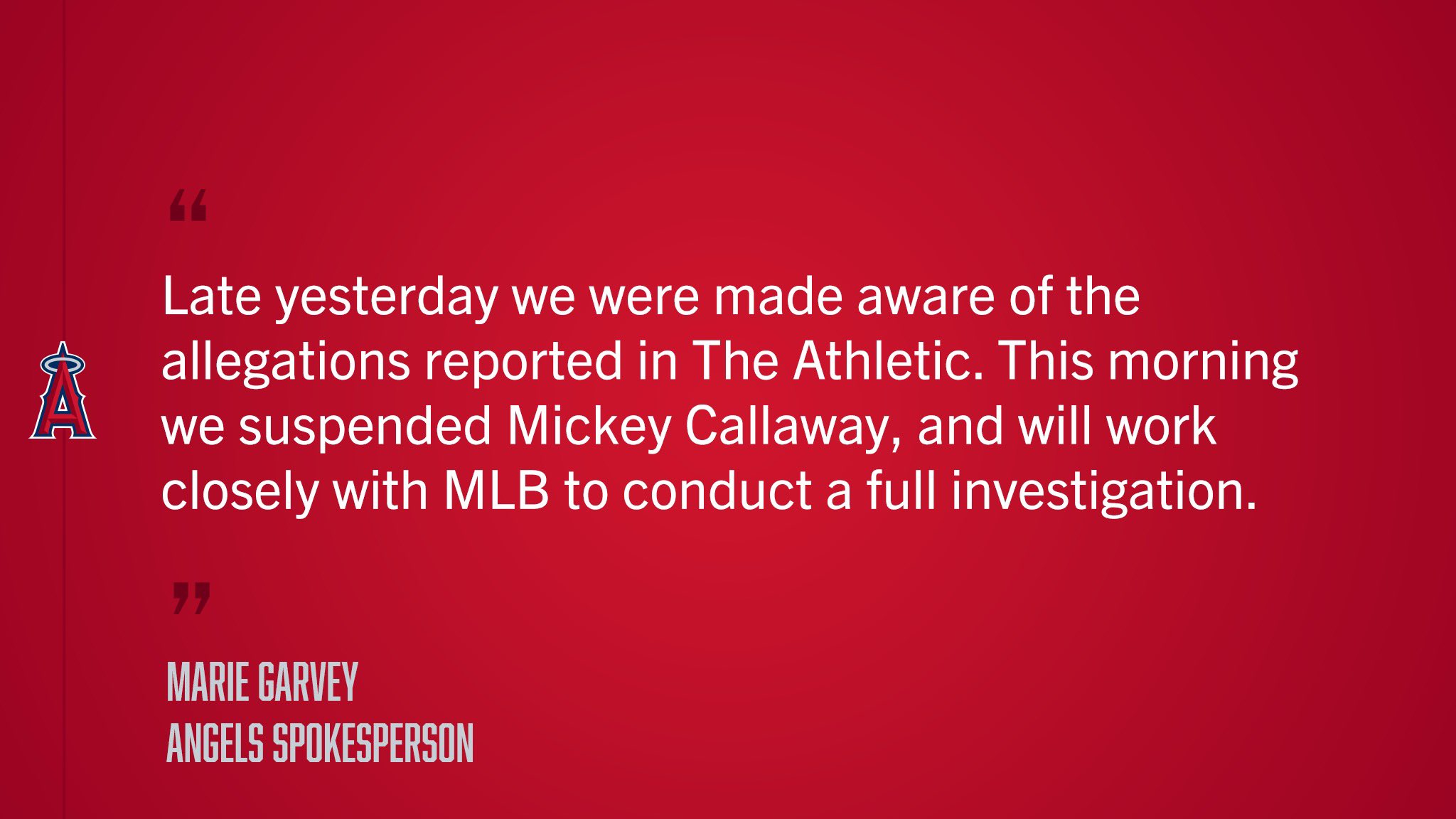 It is pretty rough, but many are asking why not fire him? The Mets fired their guy last month. Well, he admitted it, Mickey is fighting this, thus the Angels will have to go through the process or risk getting sued for unlawful firing. So, this won't be over anytime soon.
Oh yeah that trade for Alex Cobb is finalized, Angels will pay 5 million and it is mostly deferred, and gave up Jamal Jones. For a pitcher that was bad. On Baltimore.
Around Baseball
Drew Robinson has opened up about his suicide attempt from last year. It is pretty graphic, and there is a video about the interview.
Simba has opened up about his suicidal thoughts and depression, which were made worse by 2020. It is from OC Register. He was afraid of people judging him for sitting out the last few games of the season, which he did due to the final trip to Oakland and seeing how bad the pandemic and the consequences of that had gotten.
Oh and the players are pissed at the owners, Spring training is in less than 2 weeks. Yeah I am nervous.
Speaking of issues, AP has written that a strike next year is getting more likely by the day. This decade sucks.
At least the Rockies can be a good distraction, as their GM is delusional, their owner is having doubts, whine about being a mid market team, and just made a giant, dumb move that everyone can see. But, maybe Jeff is smarter than we think… (not really)
In lighter news, Chris Archer is now a Ray… again. Pirates got screwed.
Fangraphs predict St. Louis to win the NL Central, with a 79-83 record. Anaheim is kinda in the central right? We can move there instead of Houston right?
Keith Law hates Calvin Biggio still. Wonder if he can hate an Angels prospect, maybe then he will be good.
No one is Puig's friend, as all the teams interested in him are not anymore. Guy fell off a cliff when he left the Dodgers.
Anything I missed? Post below for upvotes, I need good news right now…