The search for the next Angels general manager is starting to heat up.
Immediately after the Angels season ended in late September, news broke that Billy Eppler was out as GM after five seasons in Anaheim. Five straight losing seasons while employing Mike Trout, the best player on the planet, has opened up a GM vacancy for an organization that needs to start winning ASAP. Shortly after Eppler's firing, there was plenty of early conversation on who the new Angels GM would be.
In late September, The Athletic's Ken Rosenthal reported that Dave Dombrowski, former GM and Vice President of Baseball Operations for the Red Sox and Tigers, was a potential fit in Anaheim. Rhett Bollinger of MLB.com also reported the potential of Dombrowski as a fit as well as Toronto's Senior VP Tony LaCava. On Saturday, we learned of six new potential GM fits for the Angels.
Via Jon Morosi of MLB.com, these six names are potential fits for the Angels next GM:
• Josh Byrnes, Dodgers
• Jason McLeod, Cubs
• Billy Owens, Athletics
• Jared Porter, D-backs
• Scott Sharp, Royals
• Logan White, Padres
With the end of the 2020 postseason in sight, there is a good chance this GM search will heat up in the coming weeks. As Morosi stated in his article, the club is still in the "preliminary stage of their search process" but there is traction in this process. Now that the Angels have eight potential candidates cited by prominent MLB reporters, let's take a look at each of these candidates with a rundown.
Dave Dombrowski: Consultant and advisor, Music City Baseball LLC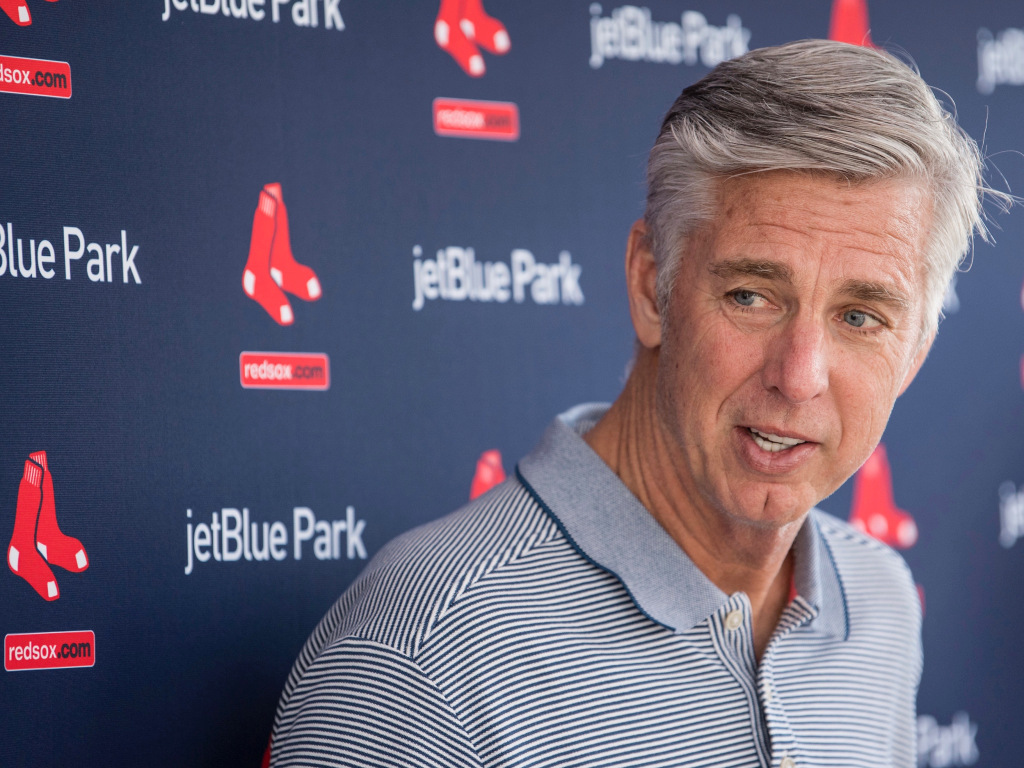 The Angels-Dombrowski fit is both obvious and backed up by many industry sources. As mentioned above, the connection has been reported ad nauseam. The longtime MLB executive is currently part of a group trying to bring an expansion baseball team to Nashville. Dombrowski started his baseball tenure as a 22-year-old assistant with the Chicago White Sox in the 1978 season. Since then, he helped lead the expansion Miami Marlins to their first World Series title (1997), the Tigers to two World Series appearances (2006, 2012), and the Red Sox to their 2018 World Series title.
The fit is obvious for many reasons. Dombrowski is a proven winner who has shown a tendency to emphasize the short-term aspirations of a club. He quickly led the Marlins to a title, built a sustainable winner in Detroit, and got the Red Sox over the hump with a 108-win, World Series-winning 2018 season. Dombrowski has made many notable draft selections (Justin Verlander, Rick Porcello), trade acquisitions (Miguel Cabrera, Max Scherzer, Chris Sale, Craig Kimbrel, Prince Fielder), and free-agent signings (J.D. Martinez). His success is undeniable.
The downside to Dombrowski is his incessant win-now approach that often leads the organization to dire conditions following his departure. The Tigers and Red Sox both had inflated payrolls, poor farm systems, and an overall disastrous situation once Dombrowski left. This is the trade-off that has scared many Angels fans at the mere mention of his name. After years of reckless spending and a deliberate win-now approach, Angels fans likely aren't dying for a repeat of Jerry Dipoto/Tony Reagins. What's appealing about Dombrowski, however, is his proven track record of winning and the Angels dire need to start winning in 2021.
Tony LaCava: Senior VP, Toronto Blue Jays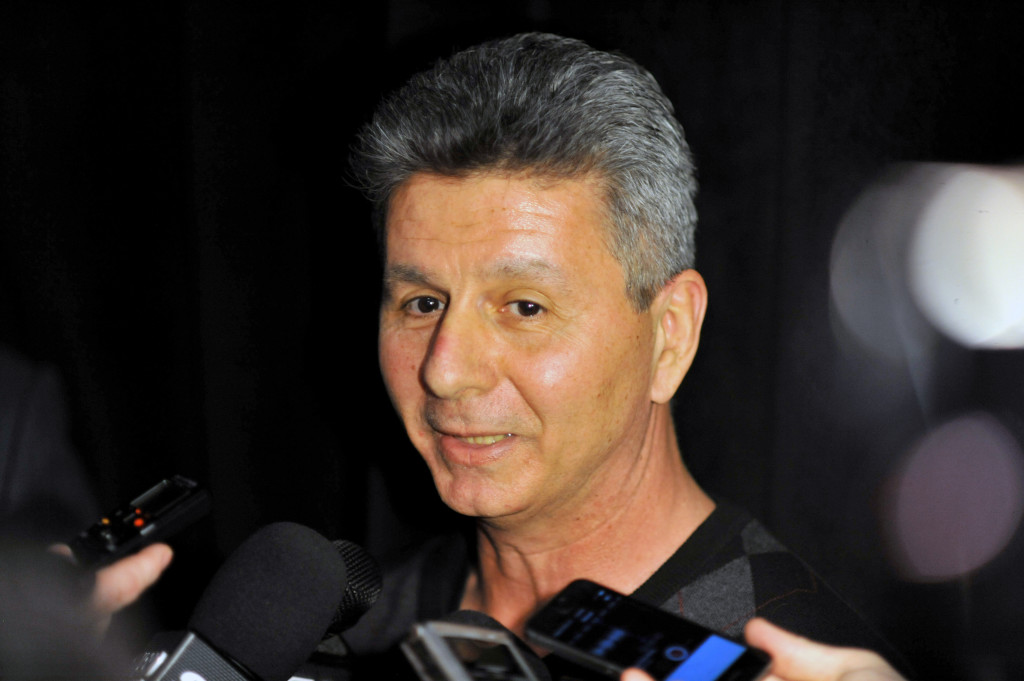 LaCava may be a familiar name to Angels fans. Back in the disastrous 2015 season that saw former GM Jerry Dipoto leave in the middle of the season, LaCava was listed as one of the early candidates to fill the vacant role in Anaheim. Obviously, that role went to Billy Eppler but LaCava's name has popped up once again as a candidate in 2020. LaCava also has major Angels ties given that his MLB career started as an Angels scout for the club in the 90's. The 59-year-old has been with the Blue Jays since 2003, filling numerous roles such as assistant GM, interim GM, director of player development, and senior VP.
LaCava was in a rather prominent role in the Jays' rise to back-to-back ALCS appearances in 2015-2016. Moves to acquire players such as Jose Bautista, Josh Donaldson, and Edwin Encarnacion helped spark the Jays' long playoff drought and near misses from the World Series in 2015-2016. Following their down period from 2017-2019, the club built a strong, young core of Vladimir Guerrero Jr, Bo Bichette, and Cavan Biggio. If LaCava were to leave, he'd be leaving behind a budding Jays team that has the talent and youth to compete for the next half-decade. With LaCava's ties to the 2015 GM job and his initial start as an Angels scout, this is a fit that makes a ton of sense.
Josh Byrnes: VP of Baseball Operations, Los Angeles Dodgers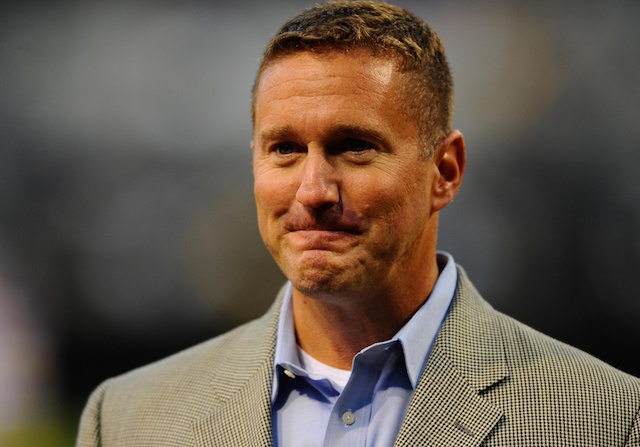 Sans Dombrowski, it's hard to find another potentially available GM with the track record that Byrnes has. Not only does Byrnes have a strong track record, namely a World Series title with Boston in 2004 and the Dodgers dominant stretch since 2015, but he's been the next man up to two of the game's most prominent front office members. Under Theo Epstein in Boston and Andrew Friedman in Los Angeles, Byrnes has played a prominent role as a right-hand man to the two strongest front office members in baseball. Byrnes also has experience being the man on top, handling GM duties for Arizona (five years) and San Diego (three years).
Per the Dodgers website, Byrnes has handled the club's scouting and player development duties since 2015. During this time, the Dodgers have had major success, whether it be MLB success (most wins in baseball in that time), draftees (Walker Buehler, Will Smith, Gavin Lux), or player acquisitions (Max Muncy, Chris Taylor). Obviously, Byrnes hasn't had full GM responsibilities during that time but both Andrew Friedman and Theo Epstein are on the record raving about Byrnes. It's hard to find a more qualified GM candidate who would be available for the Angels this offseason.
Jason McLeod: Senior VP of Player Personnel, Chicago Cubs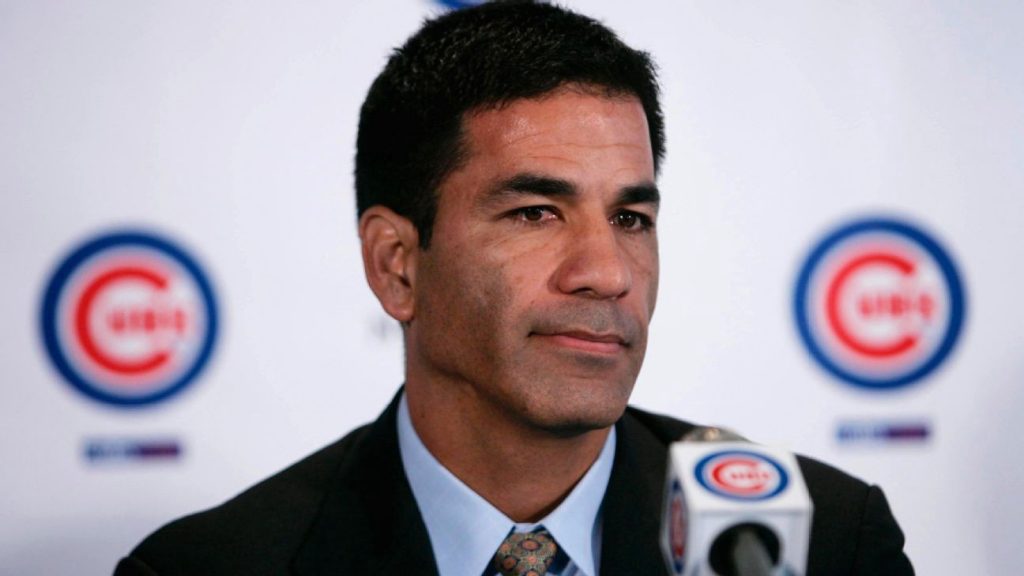 McLeod is another member of the school of Epstein, much like Josh Byrnes. After spending a decade with the Padres from 1994-2003, McLeod made his way to the Boston Red Sox, where he helped Theo Epstein construct the 2007 title team. McLeod landed a role as assistant GM with the Padres, a role he held for two years before he came to the Cubs. Since 2012, McLeod has worked in numerous roles with the club, mainly as the Cubs VP of Player Development and Amateur Scouting from 2012-2019. He was promoted late in 2019 to his current role as Senior VP of Player Personnel.
McLeod is viewed as one of the strong scouting eyes in the entire sport. His track record of players drafted and developed includes Dustin Pedroia, Anthony Rizzo, Kris Bryant, Jacoby Ellsbury, Kyle Schwarber, and Ian Happ. Following McLeod's promotion in 2019, Epstein stated that "Jason has made immense contributions to the organization in his eight years supervising amateur scouting and player development". McLeod is the owner of two World Series rings, both under Epstein in Boston (2007) and Chicago (2016). This is an incredibly strong candidate who has a rather remarkable track record of drafting and developing star talent.
Billy Owens: Assistant GM and Director of Player Personnel, Oakland Athletics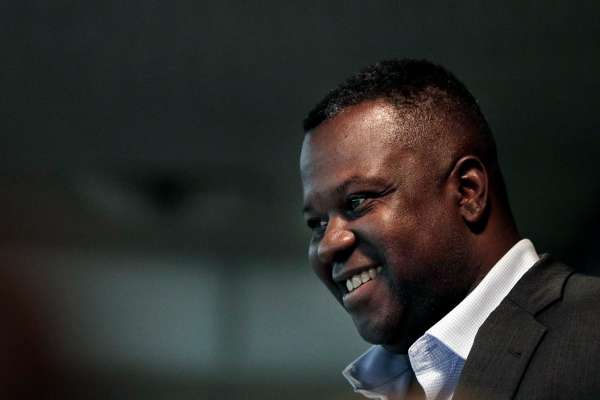 Per Jon Morosi's report, "Owens is regarded as one of the top talent evaluators in the sport, as a key voice in many of the A's cost-efficient moves over the last two decades." Owens has spent nearly two decades with Oakland, mainly in a role as Director of Player Personnel over the last 12 years and the past two years as assistant GM. It'll be interesting if the recent news about longtime executive Billy Beane leaving the organization will determine the fate of Owens' future. If current GM David Forst takes on an even bigger role, possibly as President of Baseball Operations, that could open up the GM job in Oakland for Owens.
If Owens does leave, he'll bring a unique perspective as someone who has been in the Billy Beane/Moneyball front office. Working for an Oakland team with a smaller spending budget, Owens would bring a small market philosophy to an Angels team that can spend with the biggest spenders in baseball. Given the departure of Beane and Owens' link to the New York Mets, Owens may end up in a prominent role with someone other than the Angels.
Jared Porter: Senior VP and Assistant GM, Arizona Diamondbacks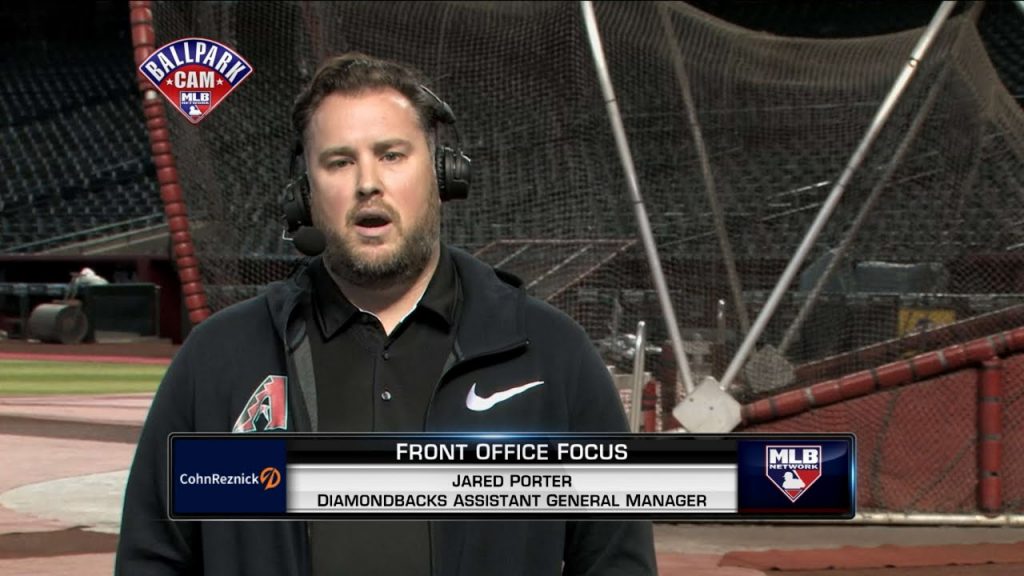 Porter has taken on prominent roles mainly in scouting with Boston (2004-2015), the Cubs (2016-2017), and recently as Senior VP and Assistant GM in Arizona (2017-present). In his article, Morosi stated that "Porter has risen to prominence within the industry through his expertise in pro scouting." Porter has the honorable title of owning the most World Series titles (four) of any candidate on this list.
Porter was Boston's Director of Professional Scouting from 2011-2015, a period where he helped build the 2013 title team through major pro scouting acquisitions (Mike Napoli, Shane Victorino, Jonny Gomes, David Ross, Jarrod Saltalamacchia, John Lackey, Ryan Dempster, Koji Uehara). With the Cubs, Porter helped shape the club's first World Series title (2016) in over a century due to pro scouting acquisitions (Ben Zobrist, John Lackey, Aroldis Chapman). Porter's a bit different from these other choices in that he has had a very specific niche at evaluating professional talent. That type of skillset could be valuable for an Angels club looking to add immediate impact talent to the 2021 roster.
Scott Sharp: Vice President and Assistant GM, Kansas City Royals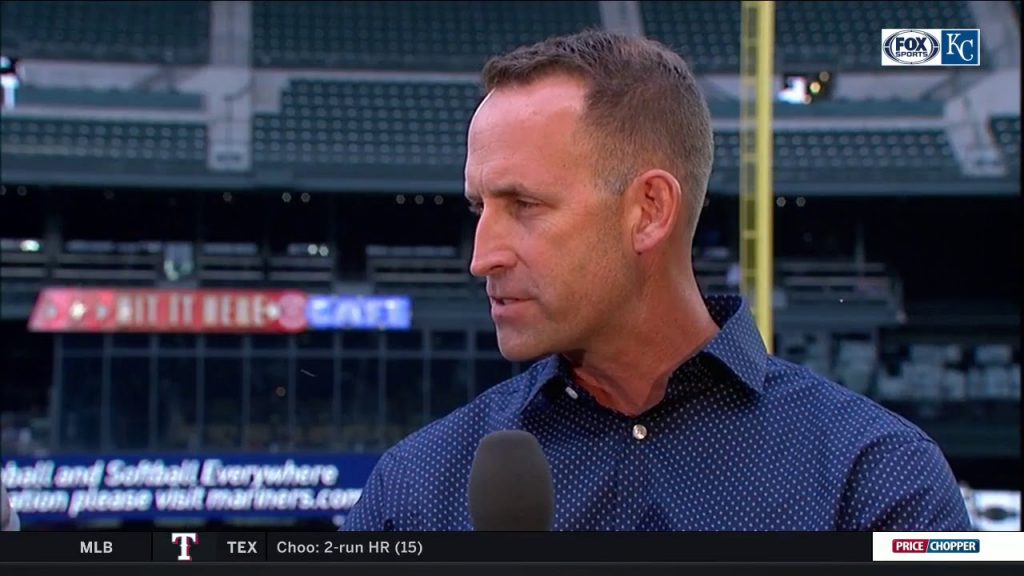 Sharp played a major role in the Royals' rise to back-to-back World Series appearances, including their title in 2015. After spending five years as Director of MiLB Operations (2008-2012) and two years as the Director of Player Development (2013-2014), he was promoted to Assistant GM, a job he has held to this date. He was further promoted to the Vice President role prior to the 2018 season. As Morosi stated, "Sharp was the Royals' director of player development leading up to their back-to-back American League pennants and 2015 World Series title, which were heavily influenced by homegrown talent."
Sharp not only played a prominent role in helping build the foundation for the Royals World Series teams but he also worked through two very different front office styles. As a member of one of the last teams to fully embrace analytics, Sharp was a high-level executive during the Royals' old school approach to roster-building, an approach that led to the 2015 title. Since then, Sharp and the Royals have had to keep up with the rest of the league who have fully embraced analytics. Sharp is an intriguing candidate who would bring a strong resume of player development success.
Logan White: Senior Advisor to the GM/Director of Player Personnel, San Diego Padres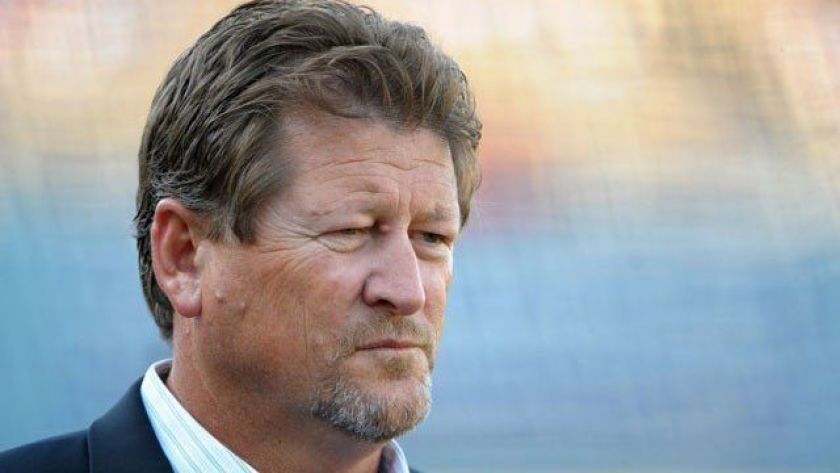 White has spent the past half-decade as A.J. Preller's right-hand man in San Diego after spending years building the machine that is the Los Angeles Dodgers. From Morosi's article: "He ran the Dodgers' MLB Draft operations during his tenure there, including selections of Clayton Kershaw, Corey Seager, Cody Bellinger, Joc Pederson, Matt Kemp, and Russell Martin. White also was involved in the international signings of Hyun Jin Ryu, Hiroki Kuroda, Julio Urías, and Yasiel Puig". Most recently, he helped Preller build a potential World Series team in San Diego, adding names such as Fernando Tatis Jr, Manny Machado, and many others.
White has been a multi-faceted executive, handling duties for player personnel, pro scouting, drafting, trading, and international signings. The type of versatile acquisitions that White has made make him an intriguing addition for an Angels team that needs help up-and-down the organization. White's track record shows a guy who has been able to impact the entire organization, from top-to-bottom, and that makes him an appealing GM candidate.