Good morning Angels fans! It is the longest day of the year, so get out there and enjoy it! But first, have some links!
Angels News
It is Officially Summer! And the Angel face the Dodgers with a better record for the first time since 2014. So of course the Angels lose. Angels have the better bullpen so of course the Dodgers shut out the Angels. Oh well, Ohtani tomorrow. Better win that one.
Speaking of, Ohtani was player of the week! I mean he better be with how much he mashed.
Kevin Padlo is replacing Rendon for now. Suarez is now on the 60 day IL. Where's Fletcher?
Angels get to be on ESPN vs the Astros July 16th. Yay?
Joyce still can't feel his fingers. And Neto is still not doing baseball stuff.
Matt Moore looks to be good by Monday maybe. So there's that.
Around Baseball
All Star Update! Voting is still ongoing, VOTE!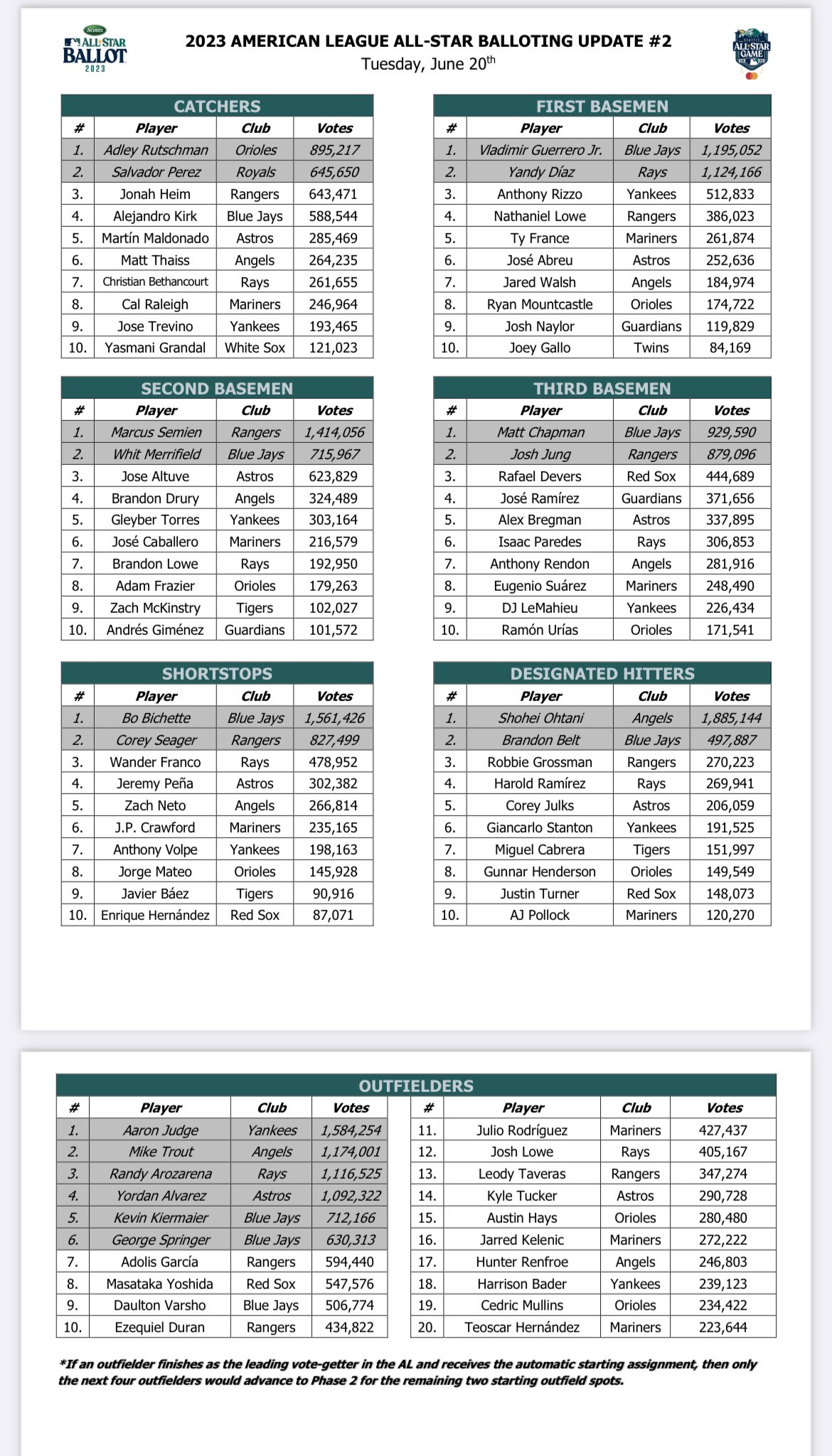 More unique parks as an MLB game at Birmingham for next year. Wait, I thought this was announced already…
The shortstops on huge contracts are not playing so well. Except for Seager.
Luis Arraez is back at .400 again. He really, truly hates playing the Mariners. He is on pace with Ichiro with hits, although there is a ton of season left to go.
Sand Castle? In an MLB stadium? It is more likely than you think.
More pitchers getting injured as just finally healthy McKenzie is now hurt again.
Anything I missed? Post below for upvotes!