Baseball games should not be played in the morning. I know, I know, time zones and so on, but waking up at 9 am to watch baseball is not ideal. The fact that many of us have, or will, (stupid Big 10 move) for college football is bad enough, but for baseball? Why?
Luckily for Angels fans, the Angels suck, so, the smart ones just slept in, knowing they weren't missing anything.
And you would be right. Not only because Jose Suarez went only 3 and 2/3 innings, giving up 4 runs on 4 hits, striking out only 1 and waling 2. But because Elvis Peguero relived him of all options and gave up another 4 runs in only 2/3 of an inning.
Yes, 4 runs by one bullpen arm, and not even with any dignity but with wild pitches and not covering home MULTIPLE TIMES. If I wasn't writing this I would have turned it off and went back to sleep.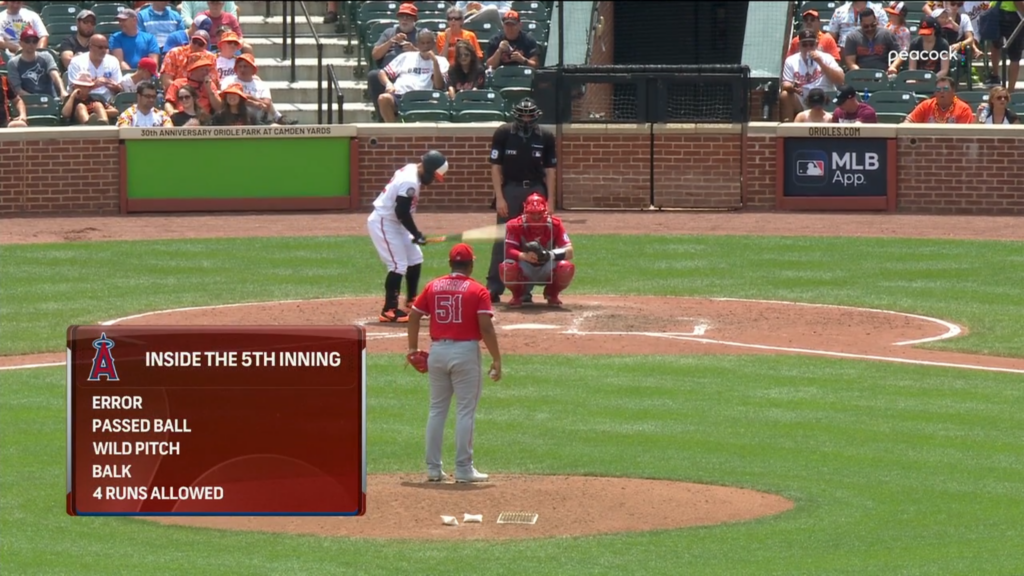 Ironically, the offense actually scored 5 runs today. Not that it mattered.
Oh, and it was all on Peacock. You know, NBC's new streaming service? Yeah. Again, cooperate greed ruining everything.
Angels get swept in Baltimore and now are 11 games under .500.