Alex Cobb takes his last start of the season as the Angels say bye to the state of Texas for 2021. Cobb has been the second best starting pitcher for the Angels this season and he wants to stay with the team, maybe that gets done, maybe he leaves and there will be another hole to fill. For today though, he looks to tie a bow on a solid, if not lengthy, 2021.
It did not go as planned. Cobb was off his stock today, giving up 5 in 5 innings off of 2 home runs. The offense would have to do well to make up for that.
Recap
First inning Blitz
Marsh started the game off with a single. Ohtani tripled him in for his 8th triple and 99th RBI.
Walsh singled him in to get the 2nd run of the inning.
Stassi grounded out for the first out of the game. Mayfield struck out. Rojas walked to put 2 on with 2 outs. Taylor Ward doubled both of them in, putting a 4 spot on the Rangers in the first.
Rengifo singled Ward in for a 5th run of the inning! Ward came up gingerly and was replaced by Lagares.
Fletcher was now up, the 9th batter of the inning. He grounded out to end it.
Corn on the Cobb
Alex Cobb started his outing with a 5-0 lead. He allowed a 2 out single. Then a 2 out walk. He did strike out the next batter to keep it a 5-0 Angels lead after 1.
Marsh led off the 2nd with a strikeout. Ohtani popped out. Walsh doubled but was stranded there.
Cobb got 2 quick outs but then allowed back to back hits. Luckily he got out of it without allowing a run. Still 5-0 Angels after 2.
Mayfield led off the 3rd with a flyout. Rojas struck out. Lagares took over LF for Ward and grounded out.
Corn off the Cobb
Again Cobb got 2 quick outs. Again he allowed baserunners after that, a 2 out walk followed by a 2 out single and then a 3 run home run. 5-3 Angels after 3.
Rengifo bunted out and Fletcher flied out but Marsh got a single. Brandon then stole second putting a runner in scoring position for Shohei. But, Ohtani struck out.
Alex Cobb was out there for the 4th, and for once, he got himself a clean 1-2-3 inning. Still 5-3 Angles after 4.
Walsh singled to start the 5th, his 3rd hit of the game. Stassi flied out. Mayfield got an infield single after that, his first hit on his birthday!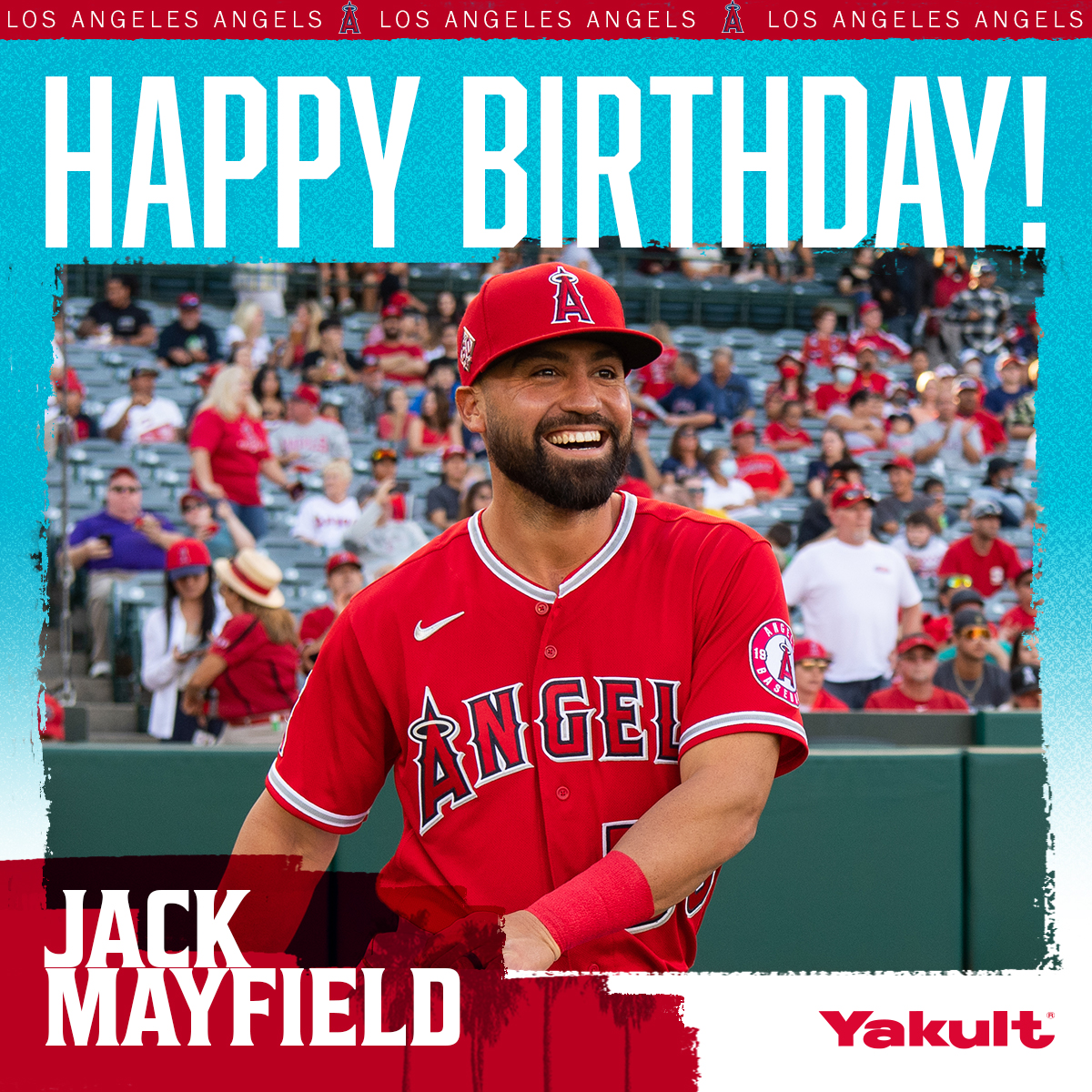 Rojas flied out to dead center right at the wall. It would have been out in 21/30 stadiums. Lagares came through, however, singling in Walsh for the 6th run of the game for the offense. Rengifo struck out to end it.
Now with a 6-3 lead, Cobb immediately allowed a leadoff double to start the 5th. A 2 run shot made it 6-5 and what looked to be an easy win has turned into a slugfest. He got the next 3 batters out. 6-5 Angels after 5.
Fletcher and Marsh grounded out but Ohtani doubled on a soft grounder past the third baseman. Man on second for Walsh with 2 outs. He walked to put 2 on with 2 outs for Stassi, who struck out.
Corny Bullpen
Sam Selman
Cobb was done after 5, giving up 5 runs. So Sam Selman was tasked with the 6th, a task that he handled well, getting through it with a 1-2-3 inning. He kept it at 6-5 Angles.
Mayfield grounded out to start the 7th, Rojas struck out after that, and Lagares did so as well. Angels go down in order.
Sam went out there for the 7th as well, by walking the leadoff batter. This was it for him as Maddon yanked him.
Jimmy Herget
The glasses were on as Jimmy came to pitch next with 1 on, no outs in the 7th. A GIDP made it 2 outs fast and a groundout ended the inning. Still 6-5 Angels after 7.
Rengifo led off the 8th with a leadoff single. Fletcher GIDP. Marsh struck out to end the inning.
Herget went back out there for the 8th. After a groundout, a 1 out walk put the tying run on. With a double right after, it was trouble with 2 on and 1 out. A double gave the Rangers the lead. That was enough for Maddon and Herget was pulled, one batter too late.
AJ Ramos
Ramos got a pop out and a groundout to end the 8th. 7-6 Rangers after 8.
Ohtani hit one far and deep and caught at the wall. One out. Walsh flew out. 2 outs. Stassi was the last gasp for the Angels and he struck out. Angels lose a winnable game.
Upcoming
The Angels finish their season in Seattle. With the Mariners gunning for a WC spot and the Angels playing for nothing, playing spoiler can be n play, as is losing for a better draft pick.