Spring Training is here, which means the march to Opening Day has begun.
To prepare for the upcoming 2021 season, we're going to begin a position preview at Crashing the Pearly Gates. We'll break this series down into four segments: infield, outfield, rotation, and bullpen. At each position, we'll rank the players from the best to worst, as projected by the Fangraphs depth charts WAR (Wins Above Replacement) projections, and include the possible options on the bench. Things could change in the coming weeks, whether it be player acquisitions or injuries, but a lot of the roster is likely set in stone already.
We already took a look at the infield, outfield, and rotation. Now, it's time to finish with a bullpen unit that will look drastically different than the one the Angels rolled out on Opening Day in 2020.
Raisel Iglesias (1.1 WAR)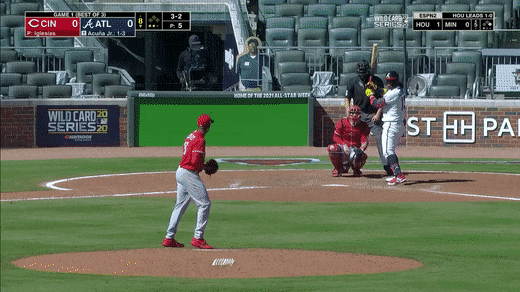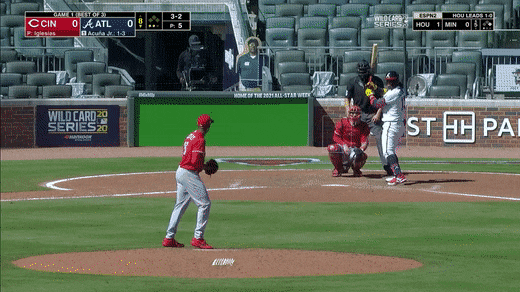 The Angels have not employed a reliever of Iglesias's caliber in quite some time. The year-to-year dominance is a rarity for a reliever and Iglesias has shown no signs of slowing down. Iglesias set career-best marks in both strikeouts (34.7 percent) and walks (5.1 percent). His fastball velocity hasn't budged (96 mph) and he pairs his heater with two legitimate out pitches in his slider (48.4 percent whiff rate in 2020) and change-up (42 percent). Volatility is the name of the game for relievers so sudden declines are always possible but Iglesias has been one of baseball's steady relievers for a half-decade.
Mike Mayers (0.7 WAR)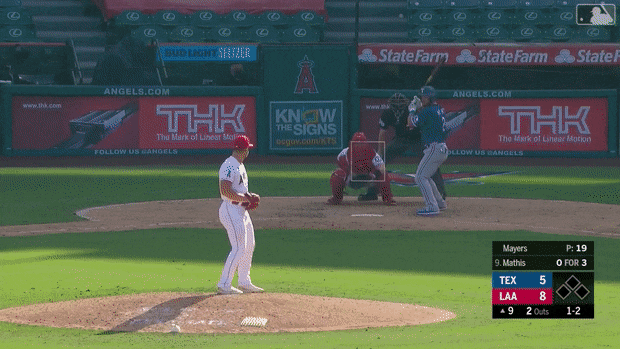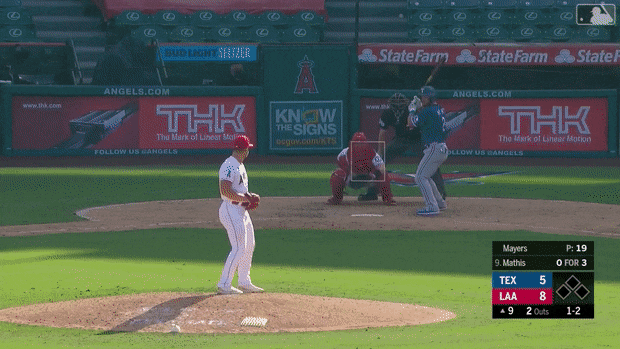 Mayers was one of the biggest surprises for the 2020 squad, striking out 35.5 percent of hitters en route to a 2.10 ERA. The 29-year-old took home American League Reliever of the Month honors in September/October, allowing just two runs the entire month. Mayers brought a new cutter to Anaheim, giving him a third pitch to pair with his fastball and slider. All three pitches generated a whiff rate above 30 percent in the shortened 2020 season. I'm buying the changes from Mayers but fully recognize the danger in trusting a 30-inning stint from a reliever. He'll start the season as a high-leverage reliever for the bullpen.
Ty Buttrey (0.5 WAR)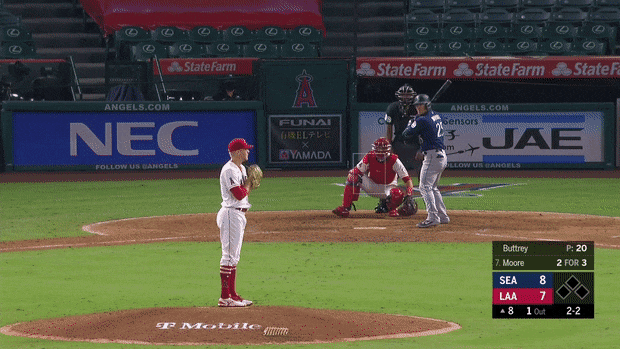 Buttrey is the toughest reliever to evaluate heading into the season. On one hand, his numbers have declined across the board in each of his seasons with the Angels. His whiff rate had a staggering 10 percent drop from 2018 to 2020 and he saw his ERA balloon up to 5.81 last year. On the other hand, his pitch characteristics and strike-throwing abilities are largely intact. I don't think Buttrey is by any means a stud reliever but I think he'll bounce back to be much closer to his 2018-2019 levels.
Félix Peña (0.4 WAR)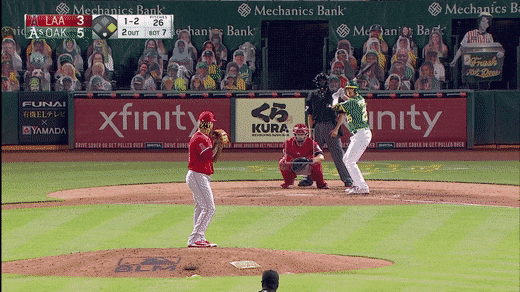 No pitcher in all of baseball experienced a bigger velocity boost on his fastball than Peña did in 2020 (2.9 mph). Part of that was due to shifting full-time to the bullpen. But even if that's the case, it's a meaningful change for someone who will likely be a full-time reliever in 2021. In addition to the velocity boost, Peña posted a career-best strikeout rate (25.2 percent) and walk rate (7 percent). With a harder fastball, improving change-up, and one of baseball's best sliders (56.5 percent whiff rate in 2020), Peña has a starter's profile in a relief role, giving him a chance to be a very good reliever.
Alex Claudio (0.2 WAR)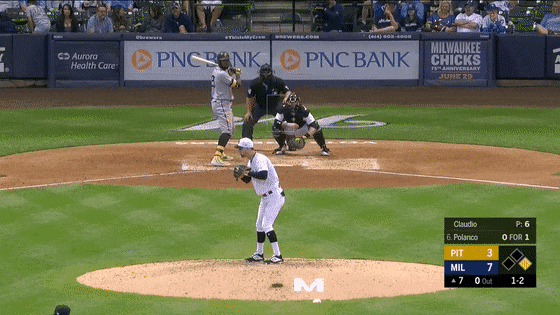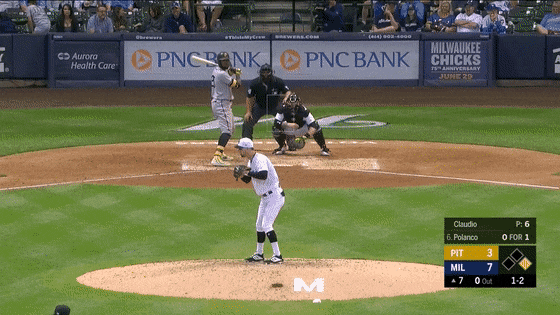 Claudio is your classic LOOGY (left-handed one-out guy) and will be used as such with the Angels. The new three-batter minimum rule reduces some of Claudio's value but he'll still fill a role in the bullpen. Claudio is a rarity in today's game as a true junkballer, coming at hitters with a mid 80's sinker and high 70's change-up. It works for Claudio, however, who limits hard contact with the best of any pitcher in the sport (100th percentile in exit velocity last year). For what it's worth, Claudio is dealing with a hip infection but should be back in the next few weeks.
Other options
Aaron Slegers
Jaime Barria
Junior Guerra
Gerardo Reyes
Luke Bard
Kyle Keller
José Quijada
Jake Farria
Jose Alberto Rivera
I feel pretty confident in saying that Iglesias, Mayers, Buttrey, Peña, and Claudio are locks for the bullpen. After that, it could a mad dash to grab the last few spots. As discussed in the rotation preview, Jaime Barria, who is out of options, is probably a lock to make the roster as well. With no available spot in the rotation, he probably starts the year in the bullpen. That leaves either one or two spots in the bullpen, depending on how many relievers the club plans to roll with.
Slegers, Bard, Keller, Quijada, and Reyes all have minor-league options remaining, meaning they could all start the year in Triple-A. Guerra and Farria, two pitchers with previous MLB time, are non-roster invitees and have real shots to squeeze onto the roster. Rivera, meanwhile, was the club's Rule 5 selection and has to either start the year on the MLB roster or the Injured List to avoid being returned back to the Houston Astros.
Beyond these options, it can't be ruled out that the Angels grab another MLB-caliber reliever in the coming weeks. While the free-agent well has dried up for relievers, plenty of rostered relievers will be let go during Spring Training.
Overall evaluation
The 2021 bullpen is going to look drastically different. After non-tendering five pitchers in December, the club basically cleaned house in an effort to revamp a mediocre bullpen. From the looks of it, the organization did a pretty good job in doing so. The addition of Iglesias is a huge one, giving the club a legitimate high-leverage closer. Mayers, Buttrey, and Peña, three holdovers from the 2020 roster, give the club a nice trio to utilize in medium-to-high-leverage innings. Claudio is a capable MLB reliever who can handle left-handed hitters.
As you probably gathered, things get tricky beyond the top-5 guys. While any number of relievers could grab a spot, the club does have a fair amount of options to choose from. Given the nature of relievers in general, there will probably be one or two guys who explode on the scene this spring. A month from now, we'll have a much better idea of how the back-end of the bullpen will shape up. But as things currently stand, this could be an above-average bullpen with real weapons to utilize in high-leverage situations.
*All GIFS courtesy of MLB*