The offseason is nearly 50 days old and the Angels have not added another MLB-caliber starting pitcher.
To be fair, this is more of a byproduct of a slow offseason that was on full display in the recent Winter Meetings that were utterly dull and uneventful. The combination of a pandemic, economic struggles, player-owner strife, and the uncertainty around the 2021 season had led to a halt on major activity this offseason. To the Angels' credit, they've been one of the few active teams who have spent real money, adding roughly $11 million in payroll for a pair of Iglesiases: shortstop Jose Iglesias and reliever Raisel Iglesias.
The need for adding starting pitching is still there, however. The club is on the heels of two disastrous rotation performances for the past two seasons. While the Fangraphs ZIPS Projections are surprisingly optimistic about the Angels rotation, it's obvious that the club needs to add one, if not two, legitimate starters. The question is: who will that be?
Following are the best starting pitchers the Angels can acquire based on their 2021 WAR (Wins Above Replacement) projections from the Fangraphs depth charts. Only two of these starting pitchers can be signed via free agency, while the remaining eight can be acquired via trade from teams who are likely sellers or have pitchers involved in trade rumors. You can nitpick the rankings in terms of order but these are the likeliest impact starters the Angels can acquire this offseason.
1. Yu Darvish, Chicago Cubs
Projected 2021 WAR: 4.4
Projected 2021 innings: 199
Contract: 3 years, $59 million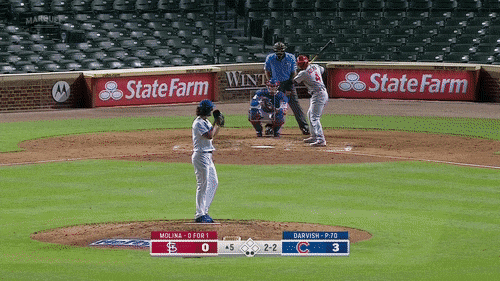 After Darvish's disastrous 2017 World Series and his injury-riddled 2018 season (40 innings), there were legitimate concerns about his production moving forward. Instead, he's performed as one of baseball's best starting pitchers over the last two seasons. If you narrow that down to his production since the second half of 2019 (157 2/3 innings), Darvish ranks fourth in fWAR (5.4) and fifth in ERA (2.40). Notably, he's coming off of a (shortened) season where he had a career-best 95.5 mph fastball, 14.3 percent swinging-strike rate, and 4.7 percent walk rate. Darvish is on the hook for nearly $60 million from age 34-36 so he's not without risk but he's a durable frontline starter who is showing no signs of slowing down.
2. Trevor Bauer, Free Agent
Projected 2021 WAR: 3.9
Projected 2021 innings: 206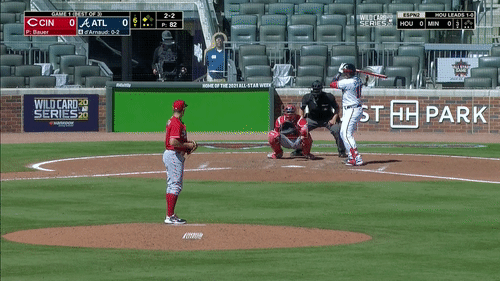 #BauerToAnaheim is a full-fledged staple on Angels Twitter right now and it's obvious why the fanbase is rabid for his services. He's coming off of his best inning-per-inning performance of his career, whether you look at ERA (1.73), strikeouts (36 percent), or walks (6.1 percent), which resulted in Bauer's first Cy Young award. Bauer, however, is a complicated pitcher with on-field concerns (shaky track record of production, his history with the Diamondbacks and Indians, and his likely use of pine tar in 2020) and off-field concerns (his previous history on social media). That being said, Bauer is the clear-cut best option in free agency and won't cost the Angels a Jo Adell or a Brandon Marsh in a trade for a frontline starter. The So Cal native remains one of the most obvious fits for the Angels.
3. Germán Márquez, Colorado Rockies
Projected 2021 WAR: 3.8
Projected 2021 innings: 202
Contract: 3 years, $33.5 million+$16 million club option for 2024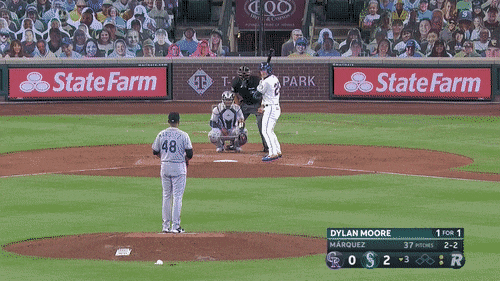 Don't let the raw career ERA fool you (4.22): Márquez is a legitimately good frontline starter who might be viewed as one of baseball's best starters once he leaves Coors Field. The 25-year-old has been an innings-eater for the Rockies while posting a career ERA+ of 118 (18 percent better than league average). Márquez has a mid-90's heater and pair of true bat-missing breaking balls (curveball and slider) with the command to boot. Combine his production, age, and contract, along with a move outside of baseball's toughest hitter's park, and you have the makings of a pitcher who can garner Cy Young award attention. It's hard to find a better fit for the Angels this offseason but it'll cost a pretty penny in a trade.
4. Blake Snell, Tampa Bay Rays
Projected 2021 WAR: 3.7
Projected 2021 innings: 176
Contract: 3 years, $39 million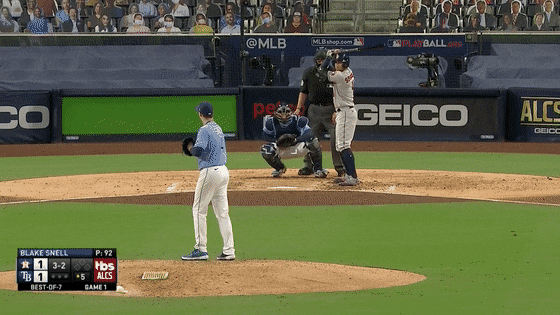 The most recent memory of Blake Snell is his absolutely dominant Game 6 outing in the World Series, which ended in his controversial exit that sparked debates for days. Snell fits the mold of Márquez as a young starter (28 years old) who is under club control at an affordable price for three more seasons. The risk with Snell, however, is the durability issues (he's only topped 150 innings once) and the inability to pitch deeper into games for much of his career. It also might be cause for concern that the Rays, one of baseball's best-run organizations, are seriously interested in moving him at this juncture. That said, Snell is in the middle of his prime on a cheap deal and owns the second-best career ERA+ (130) of any pitcher on this list. Much like with Márquez, this would cost a ton in a trade but the trade-off is getting a top-10/15 starter right in the middle of his prime.
5. Sonny Gray, Cincinnati Reds
Projected 2021 WAR: 3.4
Projected 2021 innings: 190
Contract: 2 years, $20 million+$12 million club option for 2023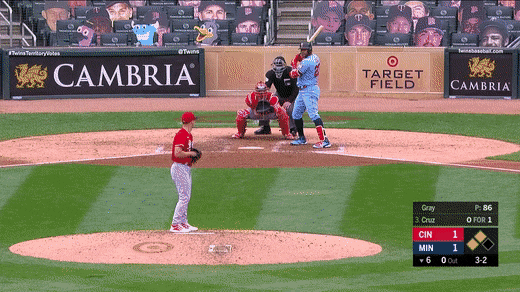 Gray has been in the middle of trade rumors despite his recent high-end production, cheap contract, and the Reds losing Trevor Bauer to free agency. If Gray is actually available, he'll immediately be one of baseball's best trade chips as a top-15/20 pitcher in baseball on a crazy cheap deal. Gray saw a career rebound after reuniting with his college pitching coach in Cincinnati and should stay at a high level as one of baseball's spin rate kings. The Angels and Reds recently swung a deal on the Raisel Iglesias trade, which may or may not have any bearing on a potential Sonny Gray trade. If the two teams were to connect again, it's safe to bet that Cincinnati will look for a deal involving any of the non-Adell prospects in the system.
6. Carlos Carrasco, Cleveland Indians
Projected 2021 WAR: 3.3
Projected 2021 innings: 174
Contract: 2 years, $24 million+$14 million club option for 2023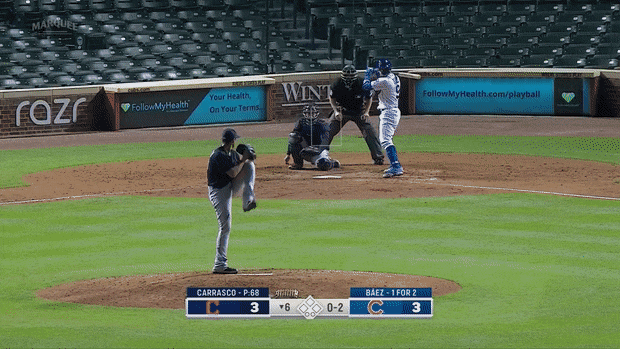 Carrasco has a remarkable track record dating back to 2014, which also includes his heroic 2019 battle with leukemia. Excluding his 2019 season, Carrasco has been above-average pitcher in terms of ERA and FIP (Field Independent Pitching) in every season since 2014. The Venezuelan-born Carrasco posted a career-best 2.92 ERA in 2020 and has maintained both his strikeouts and velocity. There is cause for concern as Carrasco will be 34 next year and posted his worst walk rate (9.6 percent) since his breakout 2014 season. Given his production and contract, however, he'd be a strong albeit riskier addition to the Angels.
7. Zack Wheeler, Philadelphia Phillies
Projected 2021 WAR: 3.1
Projected 2021 innings: 191
Contract: 4 years, $96.5 million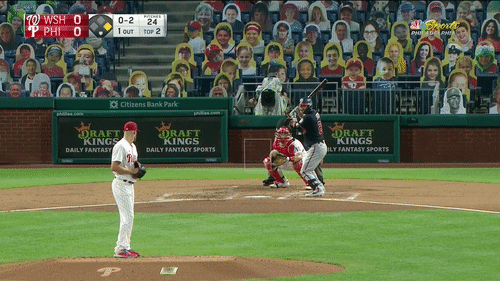 Including Wheeler on this list was solely due to the Buster Olney report about the club being interested in trading him. Since then, the Phillies owner said he "wouldn't trade Wheeler for Babe Ruth" and Dave Dombrowski was hired as GM. It's safe to say that Wheeler probably isn't a realistic trade option but if he were available, he'd be a big addition for the Angels. Wheeler still possesses insane stuff but has oddly turned himself into an elite command guy who generates grounders. Were he to be traded, he probably wouldn't fetch much due to the nearly $100 million he's owed for the next four seasons. Of any player on this list, I'd say Wheeler is the least likely to be moved.
8. Masahiro Tanaka, Free Agent
Projected 2021 WAR: 3
Projected 2021 innings: 176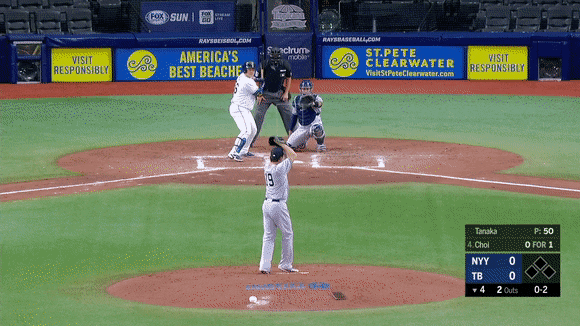 Tanaka would be the most boring addition of any player on this list and probably brings the lowest upside. Tanaka is what he is at this point and that's not necessarily a bad thing. He's a strike-throwing, durable innings-eater who has been above-average in run prevention and peripherals every year other than 2017 when he posted a 95 ERA+. Tanaka is a low-strikeout, homer-prone pitcher who has plenty of miles on his arm (dating back to Japan) so there is certainly some risk. That said, Tanaka would be a steady addition to the rotation, will be much cheaper than many of these pitchers, and would play well with the growing Japanese fanbase for the Angels.
9. Joe Musgrove, Pittsburgh Pirates
Musgrove is the only arbitration-eligible player on this list, which makes him the cheapest financial option on this list. That will certainly be appealing for a club that still has other holes to fill on the roster and Musgrove offers plenty in terms of talent. The 28-year-old So Cal native is coming off a dominant 8-game stint in 2020 where he struck out 33.1 percent of hitters. Musgrove threw his fastball less than 40 percent of the time in 2020, a continuing trend that has allowed him to focus more on his strong secondary pitches. The career 96 ERA+ is underwhelming but he's been an innings-eater and may have started tapping into more potential this past season. If he continues making strides, a trade for Musgrove could pay huge dividends in 2021.
10. Kyle Hendricks, Chicago Cubs
Projected 2021 WAR: 3
Projected 2021 innings: 200
Contract: 3 years, $42 million+$16 million club option for 2024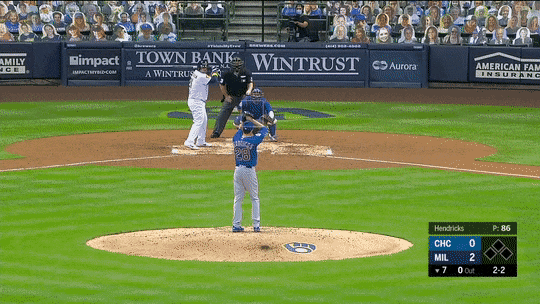 Hendricks is the best run preventer on this list as evidenced by his career 133 ERA+ in over 1000 innings. His worst season was a 96 ERA+ and he's been at 121 or better in the other six seasons. Hendricks excels despite throwing one of the worst fastballs in baseball due to elite command and strong secondary stuff. The Newport Beach native seems like a strong bet to age well due to his durability and command skills but there's also less margin for error for a low-velocity guy. Given his cheap club control for the next four seasons, he'd probably cost a ton and bring a dependable frontline starter to the Angels.