Baseball is a game of inches. Close plays define this sport, and as fans, you remember the ones that do not go your way. It is why support for Robo UMPS happen after games like today, where the Angels get robbed by the umps.
Jose Suarez started on the mound in the final game of the opening series vs the Astros. he went 4 and 1/3 innings, giving up 2 runs on 2 hits while striking out 2 and walking 4.
Highlight Recap
Captain Jack Mayfield had the first run of the game, hitting a solo shot to lead off the bottom of the 2nd.
The Angels almost scored in the 3rd, but the ump missed the call as Tyler Wade clearly scored. Replay did not fix it either. So the score remained 1-0 Angels.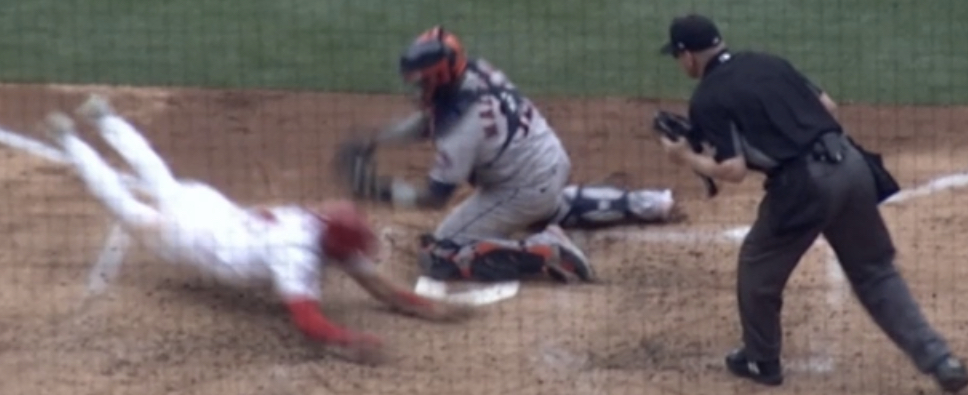 By the time it was the 5th, Jose Suarez was running out of gas and was pulled with 2 on with 1 out. A wild pitch and a hit scored both runs for Houston. 2-1 Astros.
In the 8th, 2 more runs scored, although it was almost much worse. Jo Adell made a great catch to keep 3 more runs from scoring. 4-1 Astros.
Angels lose 4-1. 69-102 all time vs Astros.