Good morning Angels fans, ready for the season to start? So am I! Have some links!
Angels News
The Angels lost yesterday in the last spring training game. I blame Andrew for this, it is his entire fault.
We did get to see new stuff in the Freeway Series however, the umpires explaining replay to the fans, and the new catcher pitcher electronic sign system. Also a series win still counts for something, right?
Shohei Ohtani is the face of Opening Day. Literally, MLB even says so.
Another pitcher is even more fired up, however, as Thor is bringing the hammer down.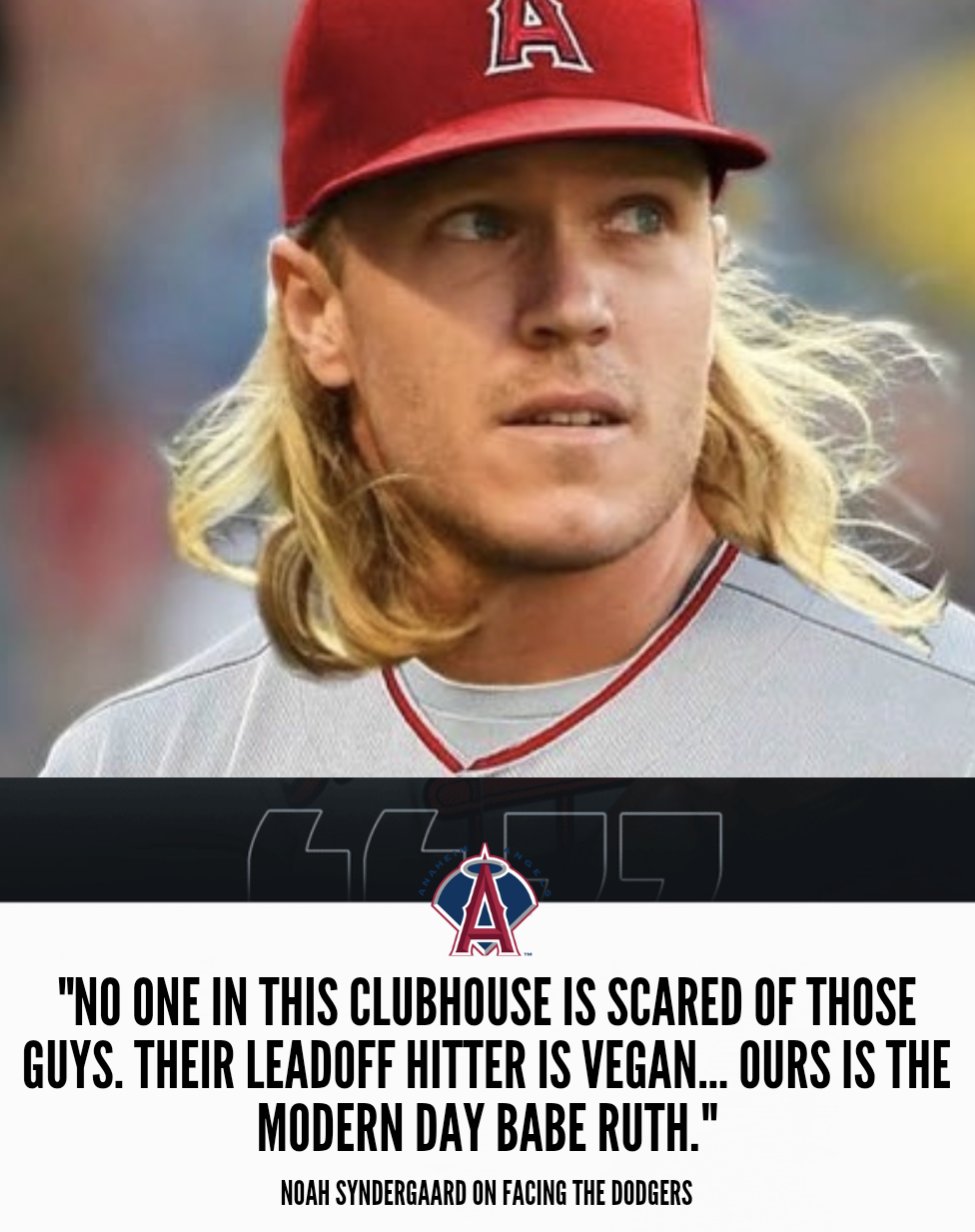 What is unclear, however, is the Opening Day Roster as that is still a mystery. Second Base is still unknown, with Jose Rojas and Michael Stefanic making strong cases to be on the April 28 man roster.
Now that Justin Upton is cut, it will be Trout, Marsh and Adell in the outfield. Trout has stayed in CF, and says he will improve his defense to deserve staying there. Please don't hurt yourself.
The Angels get another guy on a MiLB deal. Monte Harrison was a top prospect that Milwaukie gave to Miami for Yelich, so maybe the Angels can fix him.
Around Baseball
Who are the top players in Baseball? MLB Network has their list, Foolish Baseball has his list, and Fangraphs has a bunch of lists.
Speaking of Fangraphs, they like Angels pitching, ranking the bullpen 6th, and the rotation 14th in all of MLB. That does not compute.
MLB wants to let their players have fun. Or, rather, say they do. I do not trust them right now, especially Texas managers…
A reminder that Jeter was a bad defender. I knew it…
Rookie pitchers the last 5 years. Wait, Angels are 8th in FWAR? HOW?!
Todd Frazier is retiring. Odd that he never ended up with the Angels. Also Drew Butera has retired as well.
Brewers are without their catcher as he is suspended 80 games. He said it was by accident, but you have to check your drugs before you take them, you know that.
Anything I missed? Post below for upvotes!