Bad news, MLB opening day is canceled, for more details, have some links.
News
Just as Jeff Passan has been saying, there is no deal, there never was going to be a deal. Rob Manfred has cancelled opening day and the first 2 series of games for 2022.
On the night of the deadline, there was some optimism for a deal to be made, but it was all a lie in the end. Nightengale is always wrong.
For a long rundown on everything, read this. No idea how it moves on from here, however.
The players have released a statement on what happened.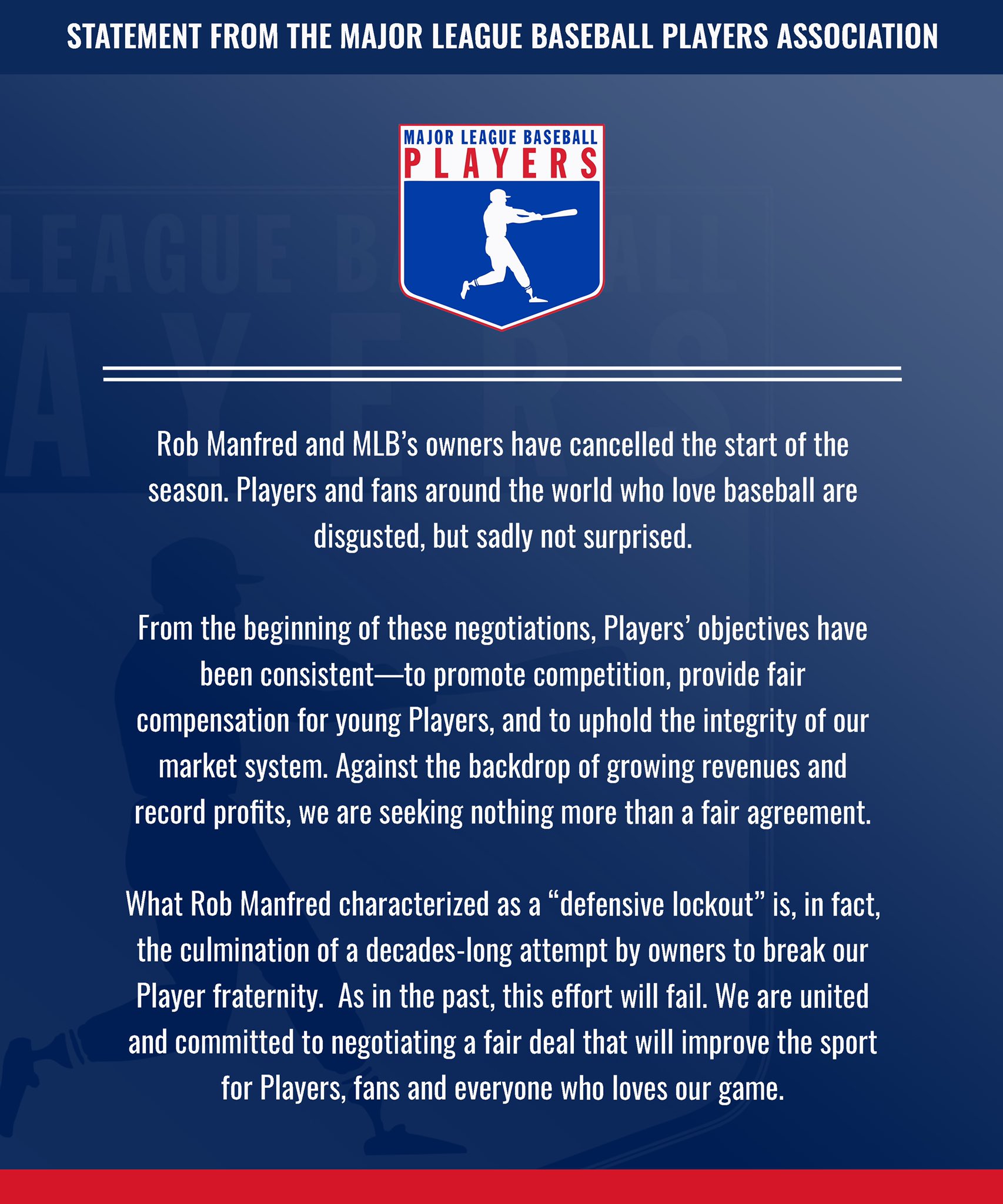 Meanwhile, what Manfred had to say. He didn't even put it in an image to make things easier, the jerk.
The minor league player advocates have also released a statement.
Anyway both Manfred and the union got press conferences, although coverage was certainly biased.
Well, at least we get more Mike Trout drawings. So there is that, I guess.
Anything I missed? Post below for upvotes.