A's 8, Angels 3
It's the big leagues, so results always matter, but some days they matter less than others. In the grand scheme of things, whether today was a win or a loss paled in comparison to the focus on all eyes, which were directed at Reid Detmers.
First, the overall. Detmers pitched 4.1 innings, allowing six earned runs (one inherited), walking two and striking out two. The strike zone for him was fairly good (umpire called one strike a ball). He threw 55 of 82 pitches for strikes, and according to Baseball Savant, tossed 26 four-seamers, 22 curveballs, 16 sinkers, 14 sliders, and 4 changeups. (The fastball and the sinker looked identical to me, but I'm just taking what the tracker says literally.) The two long balls he gave up were killer.
Detmers's fastball command was all over the place.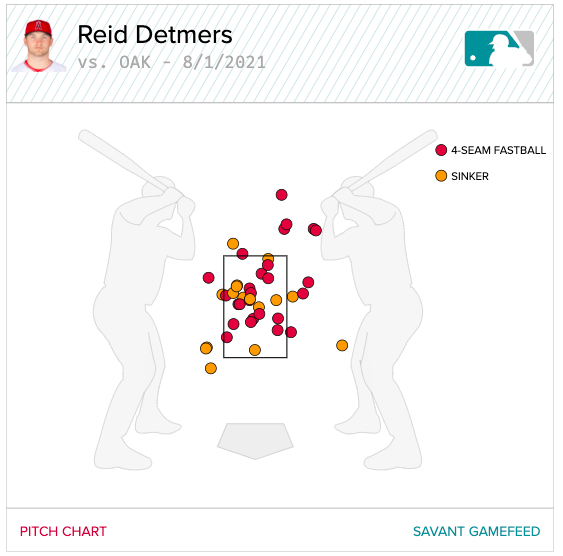 It's got to be better if he wants to succeed in the Majors, and I do think it will get better. But right now if the location is missed, since it's sitting 93 (dipped down later in the outing), it's getting crushed by Major League-caliber hitters.
The curveball and the slider looked like weapons, and as Detmers gets better they will be out pitches. Ultimately he only had two strikeouts today and the location was not great, but the break on the curveball and the whip of the slider satisfied.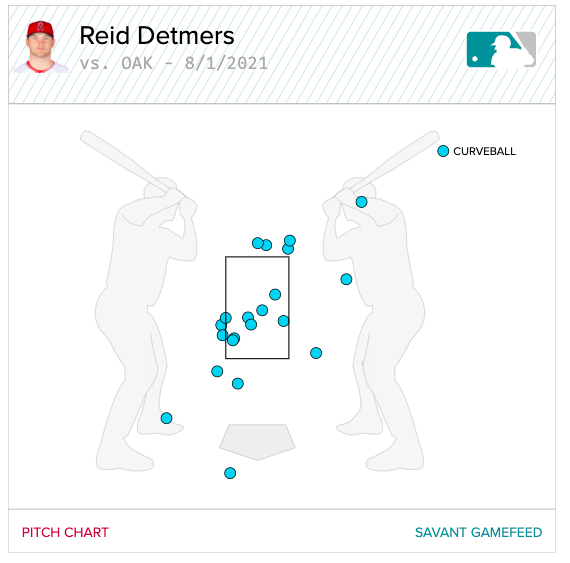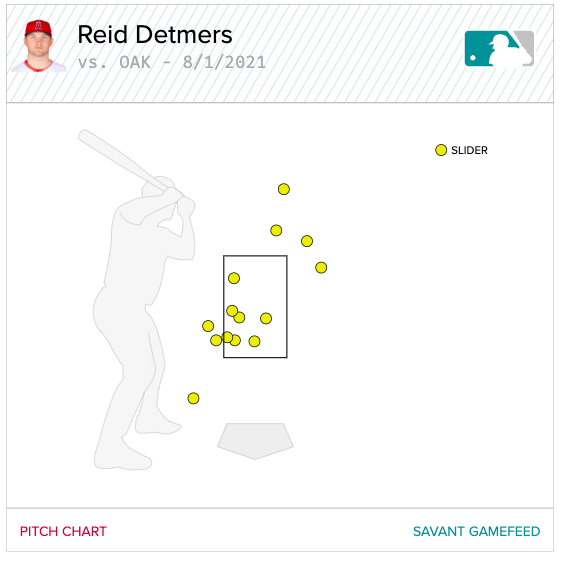 It wasn't the greatest debut, but one can see the promise in Detmers. He's going to be pretty good. If he sticks in the rotation, his next start should be against the Dodgers.
On the offensive side, the Angels couldn't do much against Cy Rookie and lost the series 3-1.