While the Angels have been one of the fairly active teams in this slow offseason, they still have an incomplete roster.
The need for starting pitching is still abundantly clear, which I explored last month. The club needs another corner outfielder with Jo Adell likely slated to start this year in the minors. Max Stassi's injury concerns and questionable timetable means the club needs another strong catching option. And even after adding one of the game's most consistently great relievers in Raisel Iglesias, the club still needs plenty of bullpen health, both in terms of quality and quantity.
In this piece, I'll take a look at some of the intriguing free-agent reliever options for the Angels. I split this up into tiers, utilizing numbers since 2018 to ensure that we had a long enough sample to account for a historically volatile position. In each tier, you'll see what numbers were needed to qualify, which will help give fans a general idea of the quality of the pitchers.
The first number is ERA+, which "takes a player's ERA and normalizes it across the entire league. It accounts for external factors like ballparks and opponents. It then adjusts, so a score of 100 is league average, and 150 is 50 percent better than the league average." The second number is a strikeout-minus-walk percentage, which is "simply the percentage of batters that a pitcher strikes out minus the percentage of batters that same pitcher walks." These numbers allow us to judge a pitcher on pure run prevention (ERA+), an accurate portrayal of what happened in the past, and on peripheral numbers (K-BB%), a better predictor for future success.
Tier 1
Criteria: 150 ERA+ or better and 25 strikeout-minus-walk percentage or better (since 2018)
Options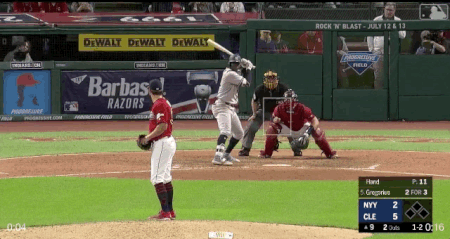 This is the cream of the crop in terms of top relief talent in the game of baseball. Liam Hendriks, the clear-cut best reliever from this free-agent class and arguably the best reliever in baseball, was an option until the White Sox signed him late Monday night. Hand is one of the premier lefty relievers in the sport and one of the best relievers of the past half-decade. Yates established himself as one of baseball's best relievers before undergoing elbow surgery this past August to remove bone chips.
I'd venture to guess that Hendriks would've been out of the budget (he signed a three-year with a guaranteed $54 million) for an Angels team that still needs to add multiple starters, a catcher, and an outfielder. Yates has more risk with his surgery and may not be ready for Opening Day in 2021. That leaves Hand, who seems like the perfect addition to pair with Raisel Iglesias, giving the Angels a legitimately great back-end of the bullpen.
Tier 2
Criteria: 125 ERA+ or better and 15 strikeout-minus-walk percentage or better (since 2018)
Options

Archie Bradley
Yusmeiro Petit
Tyler Clippard
Tony Watson
Justin Wilson
Pedro Baez
Jeremy Jeffress
Oliver Perez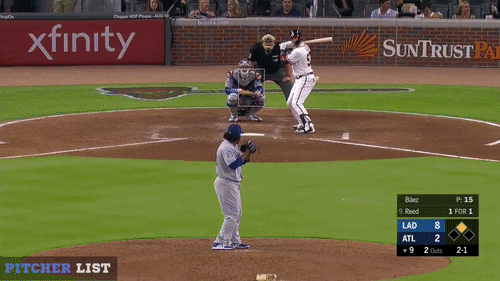 This might be the more likely route the Angels go given their needs in other areas. Adding Iglesias also gave the bullpen a superb late-innings reliever so they don't necessarily need someone from the first tier. They do, however, need one, if not two, other relievers with some semblance of a track record. Once again, the relievers in this group seem like the better options since they'll only cost the Angels money. Bradley, a surprising non-tender candidate, seems like a very appealing option as a 28-year-old with a strong track record. The rest on this list also fit as veterans with extended track records, with a handful of them pitching from the left side (Watson, Wilson, and Perez).
I'd bank on the Angels exploring pitchers in this tier in an effort to spread out their resources for the rest of the roster. My preference would be for the Angels to get one guy from both tier 1 and tier 2 but I'm assuming that isn't within the budget. Perhaps, adding someone from both this tier and the following tier will give the Angels some quality and quantity for 2021.
Tier 3
Criteria: 115 ERA+ or better and 15 strikeout-minus-walk percentage or better
Options

Ryan Tepera
Sergio Romo
Joakim Soria
Tommy Hunter
Blake Parker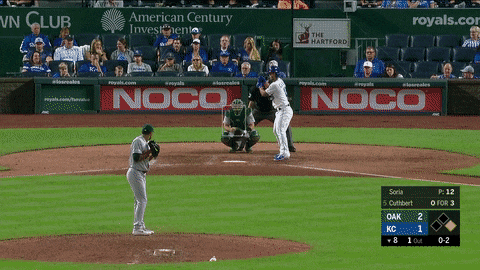 This is a rather boring tier filled with pitchers who may not move the needle a ton for the Angels. They would, however, be fine secondary additions if the Angels are able to grab another guy from one of the first two tiers. Tepera is certainly an appealing option and had the single nastiest pitch in 2020 in terms of whiff rate, with his cutter generating a swing-and-miss on 62.2 percent of swings. The remaining four are more generic options but bring the experience and track records to slot into the bullpen.
Perhaps the Angels can try to grab a guy from both the first and third tier, ensuring that they'll get a strong late-innings option and some depth to go with it. A situation where the Angels sign, say, Brad Hand and Joakim Soria would give the club a significantly better bullpen in 2021. Even grabbing a guy from the second and third tier would give the Angels a much better bullpen in 2021.
*Cover photo via Tony Dejak/The Associated Press*