When it comes to celebrating players, an alternative to just doing numbers like we have been here at Crashing the Pearly Gates, is the idea of a Mount Rushmore for the franchise. After all, celebrating the 4 players that define the team has merits to it.
So, who are on the Mount Rushmore of the Angels? Well, you saw 2 of them already, and the other 2 are so easy to guess that if you didn't know them already before reading this, you are from the far future. That and you cannot see the title image. For all the blind Angels fans, I am sorry.
Now, why these 4? Short answer, because Rev made the list. Long answer? Well, let's go over them one by one.
Jim Fregosi
As written by Charles here, Jim Fregosi defined the early years Angels baseball. He was the face of the first era of the team, and even came back to coach. At the time of his departure, he held basically every record and even here, decades later, he is still high on so many lists.
In fact, he was the Angels' first Baseball Reference WARLORD, (the leader in Baseball Reference WAR in Franchise history) which he kept until the 90's. Not that fans knew what that meant at the time, but in hindsight, it makes perfect sense why he is ranked so high. Even now, he is 3rd all time with the Angels and made it to the 21st century still being the batting WARLORD for the club.
For these reasons, it seems like he would be an obvious choice to have here on the Mount Rushmore for the team. He is basically the George Washington of the Angels in a way.
Chuck Finley
Quick, who owns the Angel's wins record? Nope. Chuck Finley. Innings pitched? Chuck Finley. Same with Games started. He didn't have the peak of the other great Angels pitchers but wow, that longevity. 1986-1999. That is how you make an impact. Also, you should have seen this coming since Charles write an article on him.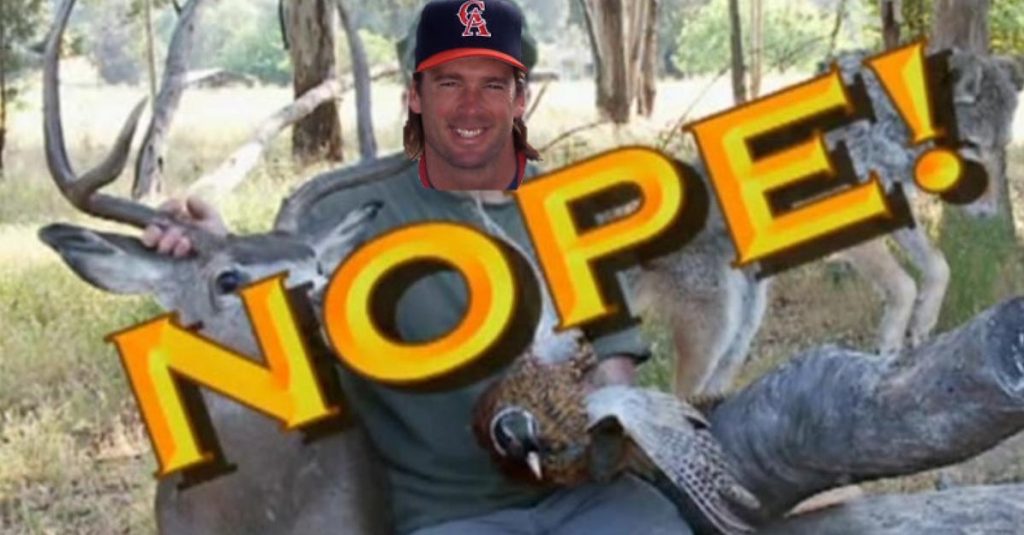 Doesn't help that he was the Angels WARLORD until very recently, meaning that, best to best, Chuck Finley was the Angel's representative in head to head vs other teams when it came to Baseball Reference WAR. 52 is not quite at HOF levels, especially at Starting Pitcher, but it did keep the team from being an embarrassment in that regard.
Seriously, 52 Baseball Reference WAR would be good for 26th out of 30. That sounds bad, because it isn't good for the oldest expansion team, but if you didn't include him, it would have been Jim Fregosi at 45.9, which is 29th out of 30. Of course, he isn't the WARLORD anymore, but he still has the most amongst pitchers, which is why he is still on this list.
Tim Salmon
Of course Tim Salmon would be on the Angels Mount Rushmore. His nickname is Mr. Angel for crying out loud! What do I even need to say about him? That he was the face of the team as it went from the dark days until the Halos reached heaven in 7? Or that he held the Angels home run record until 2020? Do you prefer the fact that he spent his entire career on the Angels when he could have left for a team that was actually competitive?
It is Tim Salmon, you do not need convincing. He is on the Angels Mount Rushmore because it is obvious, and sometimes the obvious answer is obvious for a reason and to not to just to be different would be stupid.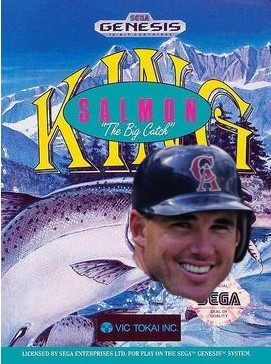 So instead, have some highlights, like an interview before his debut. Have his first career hit too. Then have a home run in his first MLB series. And have a walk off. I could go for a grand slam. Maybe another good old walk off home run as a rookie can wash that down. Defense is good, rob a home run would you? Here is him setting the Angels rookie Home Run record. And here is him setting the Angels all time record. Oh and 2002 World Series Game 2 two home run game.
He is in the Angels HOF as he rightfully should be. Even though he isn't quite good enough for Cooperstown, he will always be remembered in Anaheim. My first Angels memorabilia I can ever remember getting was a Tim Salmon bobblehead. It wasn't sturdy, and it broke, but when I had it, I was so proud. King Fish was never in doubt.
Mike Trout
Alright so older Angels fans know that Mike Trout was not nearly this high when Rev made this list back at [REDACTED] so what has changed since then? Um, well, he kept on being the best player in baseball, that is what. The question back the was; Could he keep it up? Well he did, all throughout his 20's.
Seriously, objectively speaking, Mike Trout is the best player in Angels history. He has the top 6 Baseball Reference WAR seasons in Angels history, the top 7 in OPS+, the top 3 in OPS, and the Top 8 in Offensive Baseball Reference WAR. Honestly, it can be Mike Trout as all the Top 10 soon if 2020 could have been normal.
In my opinion, he is the most important player in Angels History and that extension is the biggest thing for the Angels since he was drafted. He has single handedly dragged this franchise from 26th to 19th in the WARLORD leaderboard and he hasn't turned 30 yet. 74.6 is already HOF worthy and he has made the last decade watchable by himself.
Thanks to the internet, it has been easier to watch Mike Trout's highlights. Like here is his first 300 home runs. And his 300th in particular. Hell, take a look at his defense. Seriously, Mike Trout has been talked about so much that the Angels are always in the news even though this team has had one playoff series in his career.
The Express went in with a Rangers cap, and many fans still see Vladdy as an Expo, but Mike Trout is, and always will be associated with the Angels the same way that Mantle is with MFY, Ted Williams with Boston, and Aaron with the Braves. That, after a World Series, is the most important thing.
Number 1
The real question coming into this list was who would be at number 1. The answer is FISH!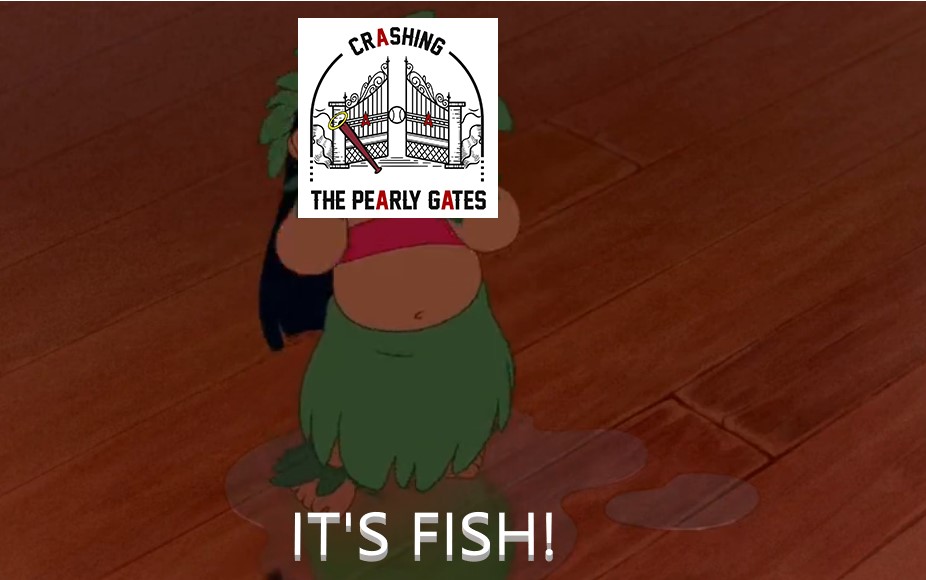 Alright but seriously, Salmon or Trout? Well as a way to show that this is a community, (and totally not because we are indecisive) it is up to you, the great fans here at Crashing the Pearly Gates. Tell us who number 1 should be. Is a ring more important? Or is it 3 MVPs and being the best player in MLB From 2003-2020?
When you are doing that, go ahead and tell us if we did it right with the Angels Mount Rushmore. Would you take these 4? Who would you have instead? Leave a comment or 12 about all of this and feel free to submit a fanpost. But please, we are all Angels fans here, be civil.