Good morning Angels fans, got candy yesterday? Have some links.
Angels News
The Angels bats weren't so good last year, taking way too many strike 3's down the middle. Hopefully that doesn't happen as much this year.
Phil Nevin won't have bad players clogging up the lineup, for what all that is worth. You play to win the game.
The 6th SP this season seems to be a swingman. It makes sense if Ohtani will start every 6th day instead of every 6th game.
New Angels SP Tyler Anderson has a pitching habit that may explain how he improved last year. If the Dodgers told him to do that, he should keep doing it.
Around Baseball
The biggest news has been MLB rule changes with the most uncertain one being more enforcement of the Balk rule. As the image above shows, explaining what a balk is can be difficult, which will ultimately anger fans if it is indeed called much more this season.
One of THE most hated rules, however is the fact that the Manfred runner in extras is now here to stay. We now have enough data to see the effect it has had on the game.
Another rule change that got some people angry are the base sizes changing. This should be good for safety and base stealing, not good for kids stealing them at Angel Stadium.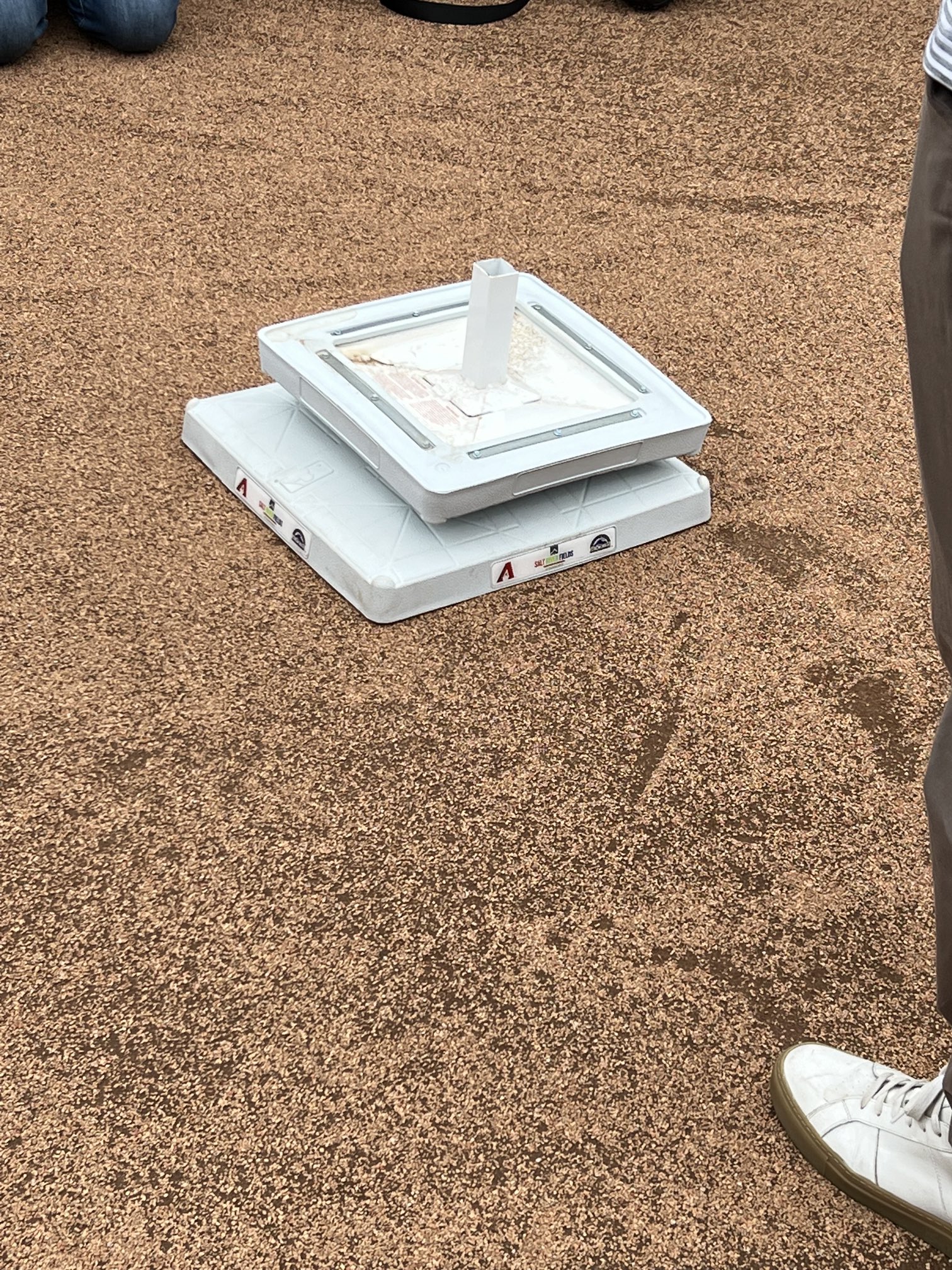 Negro League data is now available at Fangraphs. I wonder how angry the comment section there will get…
Mike Clevinger, who is under investigation for domestic abuse, will be allowed at White Sox camp. Bauer will not be happy about that.
Now you can watch out of market MiLB games on MLB.TV. Price increase of 10 dollars, however.
Wacha is now a Padre. The last FA that anyone cared about is now off the table.
And the new walls for Toronto are nearly complete. Looks like the seats will be closer to the walls now.
Sneak peek at the ST. Patrick's Day hats since that is the next holliday up that people care about.
Anything I missed? Post below for upvotes!