It was Shohei Ohtani's last home start at the Big A of the year, perhaps ever. There is no denying that he may not be on the team next year, as the winning culture just isn't here in Anaheim.
One last time to see him at home as a two way unicorn. Despite his excellence, the team around him still suffers from sucking. If only the offense did not crater, if only the relief pitchers were good, if only Arte Moreno spent more on development.
Cherish this while you still can.
Shohei on the mound went 8 innings, giving up no runs on 2 hits, striking out 10 and walking 1. Another excellent start and his 15th win of the season.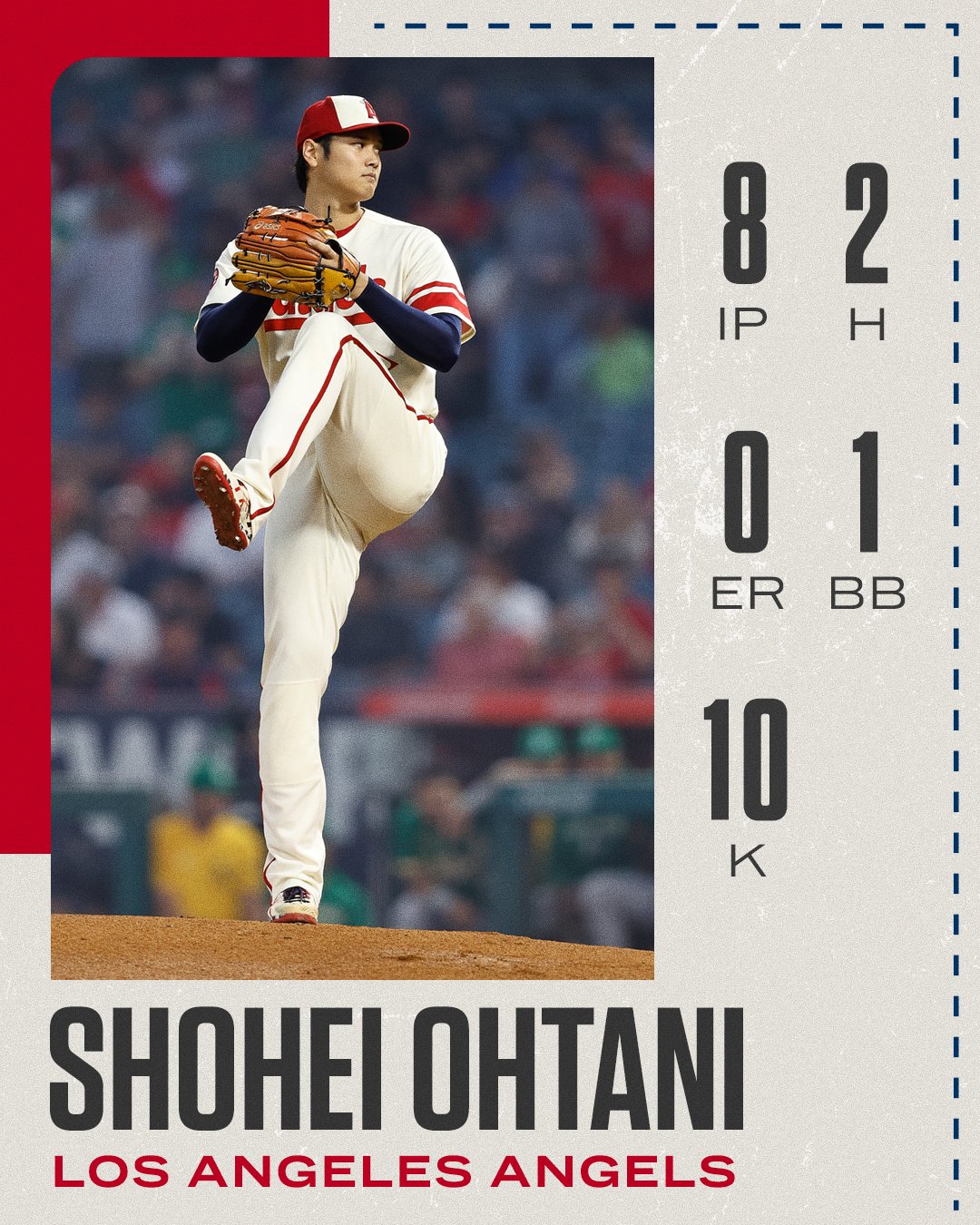 Ohtani the batter went 2-4, with an RBI. Not as good as his pitching.
A team is not just one player, and today those other players did stuff. Rengifo hit a home run, as did Ward, and Stassi. Home run happy game.
Highlighted Recap
The Angels scored first with a leadoff home run from Luis Regifo!
After a Trout Double, Ohtani drove him in for the second run of the inning.
Taylor Ward added on in the 3rd.
As another show of his MVP-ness, Ohtani made a great defensive play.
Max Stassi added insurance in the 6th.
Ohtani had a no no going into the 8th, until a botched play (that was admittedly hard) by Livan Soto ended it with 2 outs.
7 and 2/3 no hit innings for Ohtani. So close. He allowed another single, but got out of it, still 4-0 Angels.
Aaron Loup came in for the last 3 outs. It was a rather dumb move, even with a 4 run lead. He loaded the bases and allowed a run. Leaving with 2 outs and 2 on up 4-1.
Now it was up to Tepera to end this game. He threw a wild pitch. 4-2 Angels.
But a flyout means ANGELS WIN!
Ohtani wins his 15th game of the season.