Good morning Angels fans. Not much good news lately. Have some links!
Angels News
The Angels did not enjoy May. They went 13-15, which doesn't sound so bad until you realize how many losses were in the last 2 weeks. Now with their 6th straight loss, things are looking bleak.
Jose Rojas has cleared waivers, so he gets to stay in the system. The Anaheim native didn't do much in his brief stint with the team this season, but will be back again some day.
Andrew Velazquez AKA Squid, gets to visit the Yankees as a starter, hoping to show that they made a mistake letting him go. Indeed he is a clubhouse favorite already and, he has already produced more WAR this year than he had in any other season in his career. Sure, it is mostly defense, but hey, a defensive first SS works when it is Gold Glove worthy defense.
Fangraphs has their new power ranking. Angels are down, but are unlucky?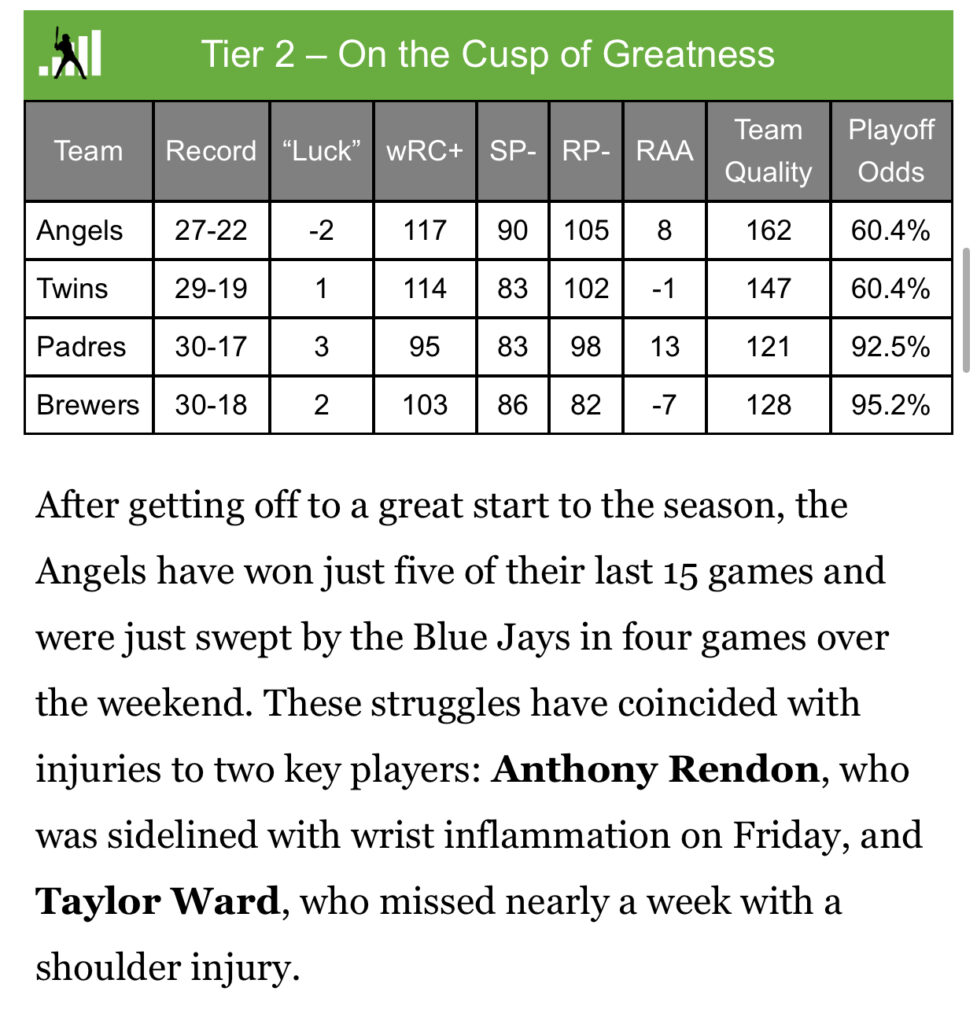 Around Baseball
Hey remember Mickey Callaway? How's the old, disgraced, former Angels pitching coach been doing? Oh, fired by Mexican team. Checks out.
Umpires have fragile egos no matter the level, as this video shows.
KBO commissioner looks to cooperate more with the US and MLB. Now there is a man who loves his sport.
Phillies are old and historically bad. How bad? They are the first team to allow 100,000 runs as a franchise.
J.A Happ is retiring. 15 seasons, good career.
So far into the season, Mike Trout is in the top 5 for FWAR and BWAR. Nature is healing…
Jeff Passan is cursing teams. He called the Mariners the best in the AL West, and then the Mariners sucked hard. Now, he wrote about the Angels and Wander Franco and the Angels lost 6 straight and Wander is now injured.
Anything I missed? Post below for upvotes!