It finally happened. MLBPA and Owners decided on a new CBA and it brings with it quite a few changes. The game of baseball and the business of it – are changing (and could change even more in 2023).
There are, of course, financial changes to the luxury tax threshold, minimum salary, bonus pools, etc. These are all good, but I steered clear of the financial details for this review.
No ghost runner in extra innings – The experiment is over and extra inning games will no longer have a free runner at 2nd base. I hated this idea originally then it grew on me. However, the old school baseball fan in me is glad to see it gone.
9 inning double headers are back – No more "sorta" games and "sorta" no-hitters (*ahem*, doesn't count Bumgarner). Playing 7 innings was just silly and a shorter game is a totally different game. Good riddance to the non-full games.
Universal DH – This is a big deal and sure to anger all your NL fan friends who will definitely say the game is being ruined. Let's face it, no one wants to see a pitcher hit every 9 batters unless his last name is Ohtani. This will open up a lot of jobs as well for guys who can't play the field well.
Draft pick lottery – All 18 non-playoff teams will enter a lottery for the top six pick. Pretty cool idea. After the top 6 picks the rest will pick in order of record just as it is now. Small market teams can be in the lottery for the top 6 picks two years in a row and Large market teams can only be in the lottery for the top 6 picks for 1 year in a row (Sorry Angels).
5 options per year per eligible player – This is great for minor leaguers on the cusp who get shuttle back and forth 10 or 12 times per season. This will help limit service time manipulation and it's just plain easier on these guys who won't have to go back and forth as much.
20 round amateur draft – Just like 2021, the 20 round draft is here to stay.
Top 2 Rookie of Year vote getters can get a full year of service – Pretty cool to reward high performing players this way. Not so cool for teams like the Angels were this rule in place in 2018 since it would have shortened Ohtani's service time by one year.
A team that brings up a player for Opening Day can net 3 draft picks over time, one pick per year, if that player does well in voting – this means that teams who bring up players who finish top 5 in Cy Young or MVP voting get that reward. In other words, don't hold back those young stars to manipulate their service time because you could lose out on extra draft picks.
12-team expanded postseason – Not much to say here. I'm okay with more teams having a shot. This means teams with 86 wins could now make it into the playoffs.
Rule Change Committee – This starts in 2023 as is comprised of four active players, six members appointed by MLB, and one umpire. This could bring rule changes such as a pitch clock, larger bases, and a ban on shifts.
Jersey & helmet advertising is coming – Hopefully it's not too tacky.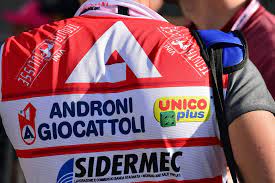 Thoughts on these changes? Comment below!