Shohei Ohtani gets on with a hit to start the game. After two outs, Ohtani stole second base. A walk brought up Max Stassi with two outs and men at first and second. Stassi then hit into a force out at second base.
Myles Straw doubled on the first pitch from Jose Saurez. Then the Indians shortstop, Amed Rosario, hit a two run homer on a changeup down the middle. This is already heading in the wrong direction. Franmuil Reyes walked. Mercado reached on a fielder's choice hit to Mayfield. (2 outs). Bradley Zimmer struck out to end the inning.
The Angels went three up/three down in the second inning, naturally. Owen Miller walked and was sacrificed over to second base on a bunt. That was as far as he got.
Shohei Ohtani worked a one out walk and went first to third on a David Fletcher hit. Upton then hit into a double play to end the Angels half of the third inning. Rosario got his second hit of the game. Jose Ramirez hit into a force out to bring up Franmuil Reyes with one out. Reyes struck out. Oscar Mercado got hit by a pitch to put a second man on base. Zimmer struck out to end the third inning.
Quantrill struck out the Angels side to start the fourth inning.  I'm pretty sure that was not the result we were looking for.  Austin Hedges hit a one out double to get a man on base for the Cleveland Native Americans.  He made it to third and then scored on a fielder's choice that was hit to Jose Iglesias.  The Angels got out of the fourth inning only down 3-0. The Angels went three up and three down once again in the fifth inning.  At least this time they all hit the ball.  Austin Warren came in and pitched a nice clean fifth inning for the Los Angeles Heavenly Beings.
Well, the Angels went three up/three down once again to start the sixth inning. This time it was mostly strikeouts. Strangely enough, Cleveland went three up/three down as well. I'm scared to say it, but the Angels seemed to be still in it at this point.
Not to be outdone, the Angels went three up/three down to start the seventh inning. Take that, Cleveland! The radio announcers said Max Stassi grounded out to first while Gameday said he struck out. It sounded like it was funky play in general. (Oh OK. Batter interference). Cishek came in to pitch at this point. Cleveland went three up/three down. Point/Counterpoint Anaheim! (Except that Cleveland has all the points).
James Karinchak came in to pitch for Cal Quantrill. Marsh walked in the eighth and Adell got a hit.  Marsh was able to advance to third on a Mayfield fly ball out. Shohei Ohtani worked the count to 3-2 with two men on and one out. He then walked to load the bases for David Fletcher. Sho-Nuf!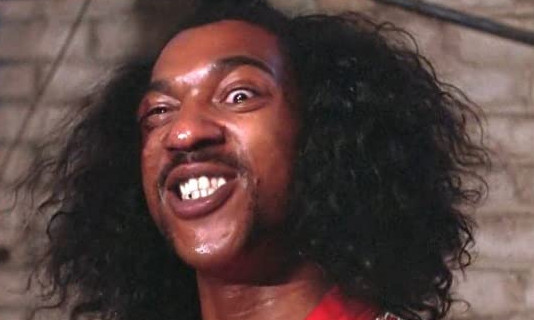 Bryan Shaw came in at this point to replace James Karinchak. Unfortunately, David Fletcher hit into a double play to end the eight inning. Not enough!
Steve Cishek came back out to pitch the remainder of the eighth inning. I guess we raised the white flag right about here. Strangely, three balls hit to Walsh and the Indians go down quietly.
Emmanuel Clase came in to whoop some more ass on the Angels in the ninth inning with his 100 MPH cutters. Upton: out on a ground ball to third. Walsh: Safe at first with an infield hit. Stassi: Strikeout. Jose Iglesias: Fly out to center field. Game over man! Game Over!
Photo credit: Rex Fregosi