A's 2, Angels 0
On May 27, 2021, this was the postgame I turned in.
Chris Bassitt pretty much owned the Angels again, so let's just take a look at some of the comments from two months ago and analyze them, for fun.

Hmm, I guess? Still, Trout/Rendon/Walsh are currently injured.

Our record vs. teams above .500 and teams below .500 exemplifies this.

This take aged well.

Good news! Now hitting .229 and .240!

From the Gamethread: "Melvin trolls the Angels: puts in his shitty relief pitcher Romo and is not worried (sic) the Angels scoring."

Bullpen management continues to frustrate, although it has gotten a little better.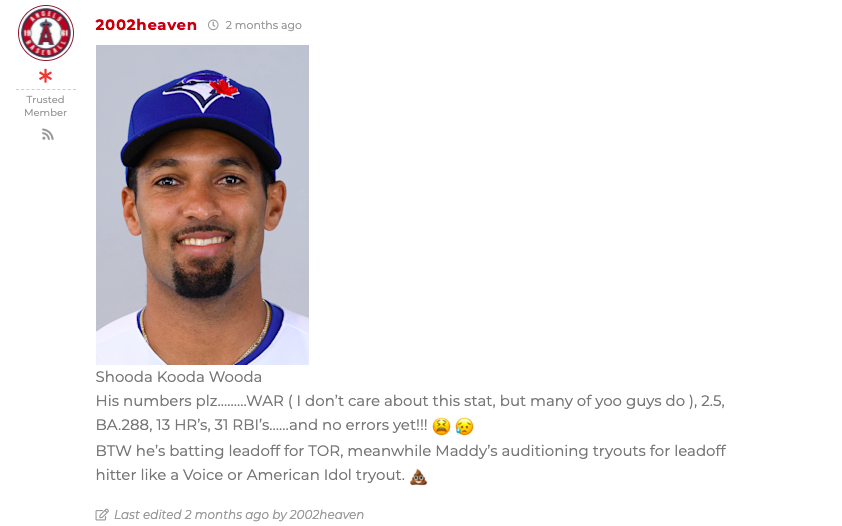 Not particularly relevant.

Yup, we're there.
See you all tomorrow!