The story of the Angels the past decade is well-known and has been pounded repeatedly in the heads of fans.
Sub-.500 baseball for the past five years. No playoffs since 2014. No playoff wins since 2009. It's been an incredibly dark stretch for the Angels organization, defined by extremely poor roster construction, bad contracts, an inability to develop from within, and a wasted stretch of the best player of his generation. Angels fans, and many baseball fans in general, are losing patience with an Angels team that seems to be content treading water.
Nothing the Angels have done so far this offseason changes that notion. On the heels of a disastrous 72-win season in 2019 and missing the expanded playoff party in 2020, the club has had the most boring of off-seasons. It's not as if the club hasn't spent any money or added a lot of players. They've checked both of those boxes. But the $28.95 million they've spent will go to seven different players, all of whom will be free agents at the end of the year.

Of that group, only José Iglesias (2.7 Wins Above Replacement) projects as a league-average player or better, according to the Fangraphs ZIPS projections. Raisel Iglesias is a strong addition and a legitimately great reliever but the volatile nature of relievers can at least give you pause. Four of those players – Alex Cobb, Alex Claudio, Dexter Fowler, and Kurt Suzuki – project near a replacement level and have a cumulative 1.5-win projection. As a whole, the seven players the club has brought in project for 6.4 WAR, which is a fairly good bang-for-buck investment given the price of paying for WAR on the open market. Craig Edwards, formerly of Fangraphs, had the cost of a win in free agency around $8 million in 2020. If you follow that math, the Angels are paying $28.95 million to get $51.2 million of value in these seven players.
Here's the issue with this type of rationale, however. Operating solely from a cost-conscious perspective with a $$$/WAR emphasis doesn't necessarily mean more wins. You may be getting better value from a sheer financial perspective but these additions in themselves are not actually moving the needle that much. Furthermore, you can argue that many of these additions probably represent minuscule, if not insignificant, upgrades over the other in-house options. Is Alex Cobb that much better than Patrick Sandoval, Jaime Barria, or Shohei Ohtani? Is Kurt Suzuki that much better than Anthony Bemboom? Is Dexter Fowler even better than Jo Adell, Brandon Marsh, or Taylor Ward at this point?
The Angels are finding value in these one-year investments and the risk-averseness means they aren't hemmed down to long-term deals. But I'm not actually convinced that they're that much better than they were coming into the offseason. They're certainly better to an extent and have created more depth but I'm not convinced that they've improved enough to create a real, meaningful difference. Given that they've acquired seven MLB players, it's a fairly big disappointment to come to that conclusion.
Here's why this satisfaction with treading water and being complacent is even more infuriating for the Angels and their fans. More than half of MLB teams are actively punting on this offseason, losing significant talent, or straight-up trying to lose. That includes teams within the American League West, with Houston and Oakland losing major talent via free agency and Seattle and Texas actively not trying to win. It's been a major buyer's market for the aggressive teams – Padres, Mets, White Sox, and Dodgers – and has opened a real market for teams trying to actively win. The Angels, meanwhile, are the rare team just sitting in the middle, not making major acquisitions but also not losing any major talent in the process.
This doesn't even mention the insanely talented players who've switched teams this offseason. Francisco Lindor, Yu Darvish, Blake Snell, Trevor Bauer, Carlos Carrasco, and Lance Lynn have all moved teams this winter. Maybe you don't think the Angels could legitimately make a move for those guys. That's fair. What about Joe Musgrove for the rotation? Joc Pederson in right field? Ha-Seong Kim as a 25-year-old, everyday shortstop? It's been an incredibly active offseason for some of baseball's premier talents and the Angels have instead made fringe moves with capped upside.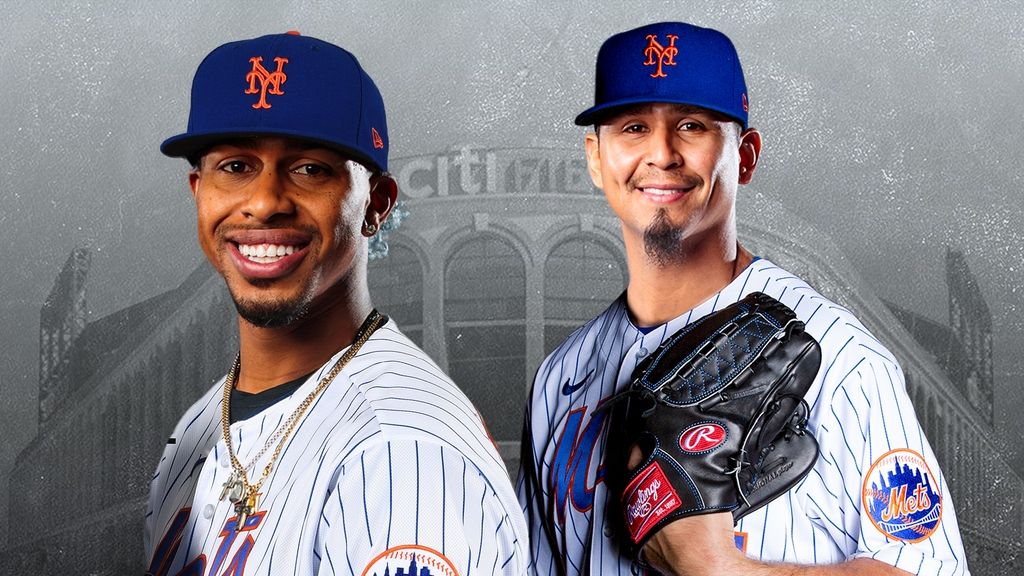 You don't need me to tell you again that the clock is ticking on the primes of Mike Trout and Anthony Rendon. Trout turns 30 in August; Rendon 31 in June. While Trout is the best player of his generation and Rendon is a top-10 player in the game, Father Time comes for everyone, whether it's from a performance or injury perspective. Right now, the Angels have an extremely good core in place. A peak Trout and Rendon, paired with Shohei Ohtani, David Fletcher, and Dylan Bundy is a great place to start from. Wasting this current window with two top-10 players would be an unforgivable offense.
There's a lot of discussion about the amount of payroll coming off the books next winter and the subsequent "payroll flexibility". The Angels will finally lose the Albert Pujols contract and only have three players on the book for 2022 (Trout, Rendon, Upton) with a $91.7 million payroll. It's completely fair and justifiable why Angels fans, who are used to inflated payrolls and limited spending, would be excited about this. That same excitement might be tempered, however, when you realize that the club will need to overhaul the entire pitching staff, add an everyday shortstop, and possibly a catcher or outfielder. That same "payroll flexibility" will be significantly less than most assume and it's unclear how Angels owner Arte Moreno will use that. And last time I checked, "payroll flexibility" was not an absolute for winning more games.
This overall complacency and inability to truly push the needle has been frustrating for a fan base that is hungry for better results. The clock is running out on the primes of two of baseball's best players and an Angels team that is truly stuck in the middle of nowhere. There's hope to be had in prospects such as Adell, Marsh, Reid Detmers, and Chris Rodriguez and more spending money next offseason. But the notion of trying to just "get by" again in 2021 and hope for better things in the future is a tiring notion.
Here's hoping to an unexpected move(s) that can provide more optimism for Angels fans heading into 2021. In the meantime, things are feeling awfully similar to the past half-decade of Angels baseball.