A wise person once said that insanity is doing something over and over again and expecting different results.
If you've watched the Angels over the past half-decade, you've probably caught on to the analogy. For the fifth straight season, which feels more like the 50th straight season, Angels pitchers have failed to get the team to that next level. Other than their league-average 2017 season, Angels pitching has been well-below average during that span. This chart below documents the Angels year-to-year struggles based on ERA minus (100 is average, 110 is 10 percent worse than average, etc.) and FIP (Field Independent Pitching) minus.
| | ERA- | FIP- |
| --- | --- | --- |
| 2016 | 105 | 110 |
| 2017 | 98 | 101 |
| 2018 | 100 | 103 |
| 2019 | 114 | 110 |
| 2020 | 116 | 95 |
By both ERA minus and FIP minus, the Angels have been well-below average. Basically, Angels pitchers have been bad in terms of preventing runs, missing bats, not walking batters, and keeping the ball in the yard. Since 2016, Angels pitchers have the 12th-worst ERA minus in baseball. Of the 11 teams behind them, just one team (2016 Mets) have made the playoffs even once in that span.
This likely isn't news to any of you. You're Angels fans reading an article on an Angels blog. Angels pitchers have been bad! The question is: how do the Angels go about breaking this trend and putting a competent staff on the field? Let's first dive into the rotation.
The rotation options beyond 2020
| | Age | Controlled through | 2020 ERA- |
| --- | --- | --- | --- |
| Dylan Bundy | 27 | 2021 | 57 |
| Andrew Heaney | 29 | 2021 | 92 |
| Griffin Canning | 24 | 2025 | 104 |
| Shohei Ohtani | 26 | 2023 | 861 |
| Patrick Sandoval | 23 | 2025 | 154 |
| Jose Suarez | 22 | N/A | 879 |
| Jaime Barria | 24 | 2024 | 66 |
| Matt Andriese | 31 | 2021 | 114 |
| Félix Peña | 30 | 2023 | 86 |
| Reid Detmers | 21 | N/A | N/A |
| Chris Rodriguez | 22 | N/A | N/A |
| Packy Naughton | 24 | N/A | N/A |
There aren't a whole lot of viable long-term options for the Angels, let alone short-term options. After Bundy, Heaney, and Canning, there is essentially a giant bag of mixed results, uncertainty, etc. Given that Bundy and Heaney both hit free agency after next season, this entire depth chart has even more potential long-term risk. Beyond those top three starters, you can squint and hope that guys like Ohtani, Sandoval, Suarez, or Barria can figure it out in terms of performance (or in Ohtani's case, his health). For what it's worth, Barria is showing some promise based on sheer run prevention this season. As a whole, however, this isn't a group that inspires a ton of confidence.
The two pitchers near the bottom, Detmers and Rodriguez, are both exciting prospects who could find their way to Anaheim next year. Detmers was the club's first-round pick in this year's draft. With a college track record of durability and strikeouts, he's a safe bet to settle in as an innings-eating #4 starter, possibly making an impact in the 2021 season. Listing Rodriguez here is probably wishful thinking on my part, as he threw a whopping 9 1/3 innings from 2018-2019 due to a series of injuries and hasn't made it above High-A ball. Rodriguez, however, is apparently healthy now and, if he can manage to stay on the field, has the ingredients to become an impact starting pitcher. Naughton was recently acquired in the Brian Goodwin trade and may settle in as a decent #5 starter if things break right.
As a whole, however, this group is not very inspiring and they'll almost certainly have to explore the free agent and trade market.
Starting pitchers the Angels could acquire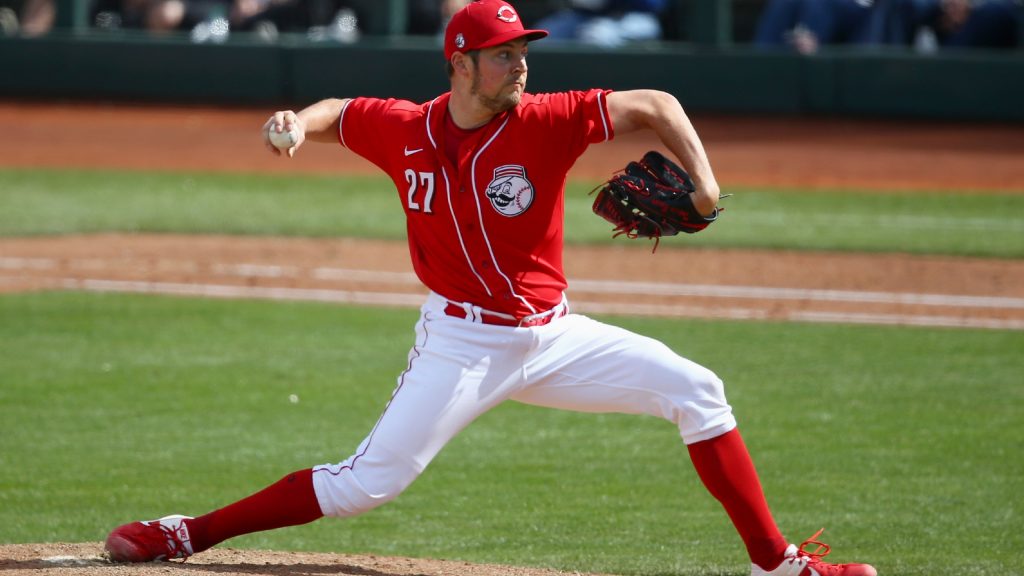 Free Agents this offseason: Trevor Bauer, James Paxton, Masahiro Tanaka, Marcus Stroman, Robbie Ray, Corey Kluber, Jose Quintana, Jake Arrieta, Kevin Gausman, Adam Wainwright
Trade targets: Lance Lynn, Carlos Carrasco, Zac Gallen, German Marquez, Matthew Boyd, Eduardo Rodriguez, Pablo Lopez
If the Angels plan to compete in 2021, they'll almost certainly have to add significant pitching talent via free agency or trades. The upcoming offseason will be a fascinating one, given the ongoing pandemic, economic collapse, and expiring CBA contract following the 2021 season. Much like everything else in the year 2020, there will likely be some very unusual activity in the MLB offseason.
The free-agent list is pretty straightforward, listed objectively with players who will be free agents in a few months. Bauer is the clear-cut top choice as a 29-year-old who ranks in the top 10 in both fWAR (1.9) and ERA (1.74). Bauer is on the record of saying he'll only sign one-year deals so his free-agent case(s) should be fascinating. Beyond Bauer, there are some reliably solid innings-eaters in Tanaka and Stroman and high-risk, high-reward starters in Kluber and Paxton. The Angels are a good bet to sign one, if not multiple, pitchers from this free-agent class.
The trade targets are more subjective and are based more on my perceived view of pitchers who could become available (or the Angels splurge to acquire). Lynn is a good pitcher on a bad team but the inter-division trade could make this an unlikely trade. Cleveland is hellbent on trading starters with less club control, making Carrasco a potential frontline starting pitcher on the trade market. Gallen and Marquez are probably pipedreams given their age, club control, and production but may hit the market due to team performance. The latter three seem like more reasonable options but won't bring quite as much upside compared to the other arms.
Based on recent pitching performances and the Angels current depth chart, you can bet that the Angels will be exploring the open market and end up with some of these names.
The bullpen options beyond 2020
| | Age | Controlled through | 2020 ERA- |
| --- | --- | --- | --- |
| Ty Buttrey | 27 | 2024 | 132 |
| Cam Bedrosian | 28 | 2021 | 46 |
| Noé Ramirez | 30 | 2023 | 90 |
| Félix Peña | 30 | 2023 | 86 |
| Mike Mayers | 28 | 2023 | 53 |
| Justin Anderson | 27 | 2024 | N/A |
| Keynan Middleton | 27 | 2023 | 120 |
| Jose Quijada | 24 | 2024 | 168 |
| Hoby Milner | 29 | 2023 | 99 |
| Luke Bard | 29 | 2024 | 206 |
| Gerardo Reyes | 27 | 2024 | N/A |
| Hector Yan | 21 | N/A | N/A |
The bullpen has more-or-less come undone in the 2020 season. The top two arms heading into the season, Hansel Robles and Ty Buttrey, have been disasters. Keynan Middleton, who has long been seen as a potential late-inning arm, pitched so poorly that he found himself sent to the alternate site. The rest of the group-sans Mike Mayers and Félix Peña hasn't pitched well enough to keep the cumulative ERA below 5. Mayers has been a fantastic addition, running the fifth-best fWAR (0.8) among relievers thanks to a strong 2.33 ERA and 29:4 strikeout:walk ratio. With club control through 2023 and a newly-added cutter that has sparked this performance, Mayers will likely stick around.
While there will likely be some turnover with the group, everybody outside of Robles is under contract beyond this season. As is the nature with relievers, their volatility, and general turnover, however, it's tough to project who will actually stick around. Buttrey has all-but-forgotten how to strike batters out this season. Ramirez and Bedrosian are fine albeit unexciting options. Middleton and Anderson are both young enough with big-time stuff but have dealt with injuries and inconsistencies. Gerardo Reyes, acquired in the Jason Castro trade, has a big fastball and swing-and-miss stuff and could be a viable option. Hector Yan, while currently a starter, will most likely end up in the pen with a funky delivery and big fastball.
Relievers the Angels could acquire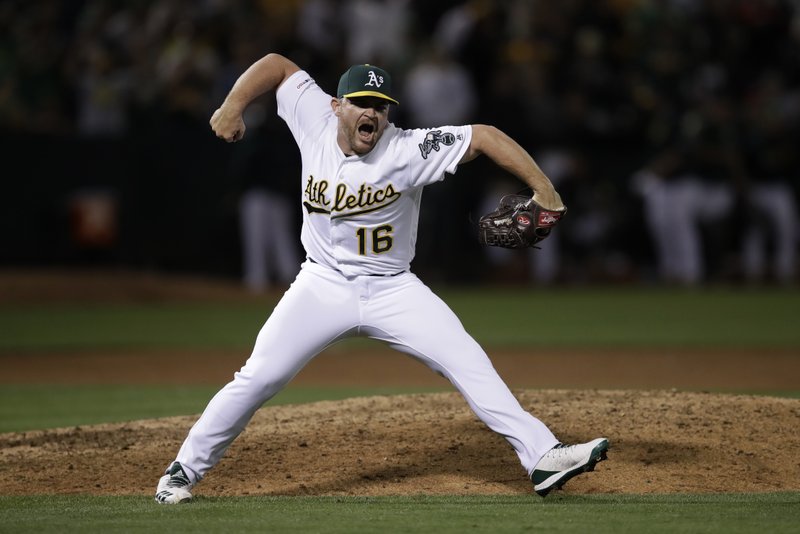 Free Agents this offseason: Liam Hendriks, Blake Treinen, Alex Colome, Shane Greene, Joakim Soria, Yusmeiro Petit, Kirby Yates Andrew Miller
Trade targets: Josh Hader, Edwin Diaz, Brad Hand, Josh Staumont
There are certainly going to be options available on the market for the Angels. Liam Hendriks has been baseball's best reliever since 2019 by both fWAR (4.9) and ERA (1.57). Kirby Yates, who underwent season-ending surgery to remove bone chips in his elbow, represents another potentially strong option (second in fWAR since 2019). Even secondary options like Treinen, Colome, Greene, etc. would represent potential late-innings arms for the Angels.
If the Angels explore the trade market, they'll find just as many enticing arms. Josh Hader has been a hot name on the trade market but his price was apparently "bananas", according to a recent report from The Athletic's Ken Rosenthal, and for good reason. Edwin Diaz, who has been an enigma in New York (albeit very good this year), garnered trade interest at the recent deadline. In the same vein as Carlos Carrasco, Brad Hand could be moved as a reliever with a club option for 2021. Josh Staumont throws really hard, whiffs a lot of hitters, and allows a lot of walks.
Again, these are just a list of many possible pitchers that could find their way to the Angels. Ultimately, which relievers will end up in Anaheim will depend on who is the general manager of the club. Billy Eppler has been incredibly risk-averse when it comes to signing free agent relievers, his biggest contract being the one-year $8.5 million deal for Cody Allen. Nothing in Eppler's track record suggests he'd be willing to splurge for a big reliever. But, if Eppler stays around or a new GM is brought in, there's a good chance the club will have a sense of urgency to fix a bullpen that hasn't been reliable this season.
Overall evaluation
The Angels have not had a strong pitching staff in quite some time. Since their strong 2014 performance (98 ERA-), not coincidentally their last playoff appearance, Angels pitchers have been poor. A variety of factors were at play, whether it was veterans exiting their primes (Jered Weaver and C.J Wilson), young starters failing to stay healthy (Garrett Richards, Andrew Heaney, and Tyler Skaggs), or poor player acquisitions (Trevor Cahill, Matt Harvey, Cody Allen). Add in a player development program that has ultimately struggled to produced MLB pitching talent and you've had a poor track record of putting quality pitchers on the field.
As far as evaluating the current and future Angels pitchers, it's hard to feel overly optimistic at this current moment. Other than Bundy, Heaney, and Canning, there don't appear to be many certain starters heading into 2021. Barria has pitched quite well this year, Ohtani should return in 2021, and Detmers projects as a strong MLB starter but none of them are surefire things. There may be even more uncertainty in a bullpen that features no true shutdown arms at the MLB level or high-impact relievers in the upper minors.
For the Angels to get back into contention, they'll need an organizational shift in terms of acquiring and developing talent. They can at least address the former option by adding talent through free agency or trade and trying to extend someone like Bundy. The latter option, developing talent, will take more time to truly address. Just like much of the past half-decade, there isn't much certainty surrounding the Angels moving forward. What is certain, however, is things need to change quickly to take advantage of this current Trout/Rendon window.