Game one of the doubleheader 7 inning style started at a scorching 109 degrees. (In Freedom Units) That is the hottest game in Angel Stadium history.
Mike Trout stayed hot, hitting a double in his first at bat and scored on a Shohei Ohtani flare single. Then in the 3rd, he hit home run number 300! He is now the all time Angels home run leader, the 151st player to hit 300 in MLB history. Then had another double in the 5th because why not.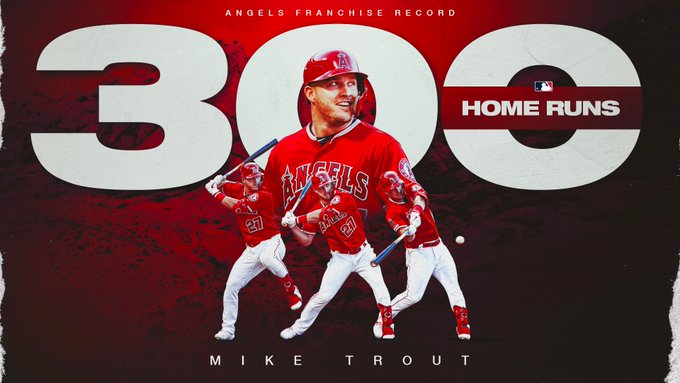 Justin "Hot Pocket" Upton hit a home run. Franklin Barreto actually got a hit, ending his 0-18 to start to season between Oakland and Anaheim. Jo Adell robbed a home run in the first. Then he decided to hit one himself.
Griffin Canning had problems with the long ball yet again, giving up a home run in the second. Then he allowed 3 more runs in the third which were not home runs. It was the worst start by an Angels starter since the last doubleheader in Houston. 4 innings, 4 runs, 4 hits, 4 strikeouts, 2 walks in 77 pitches.
Luke Bard was the first reliever in and allowed a run fast. So he was yanked quick for Jose Quijada… who allowed the inherited runner to score. Mike Mayers got the 6th and no more runs.
Somehow there was a lead going into the 7th and Félix Peña came in. The Angels best reliever… and another blown save. 11th on the season for this bullpen. 3 runs in the 7th for Houston.
It was shaping up to be another blown game. 9-7 with 3 outs to go. A loss to get closer to the draft pick. But in the bottom of the 7th, Mike Trout walked. As did Shohei Ohtani. Then Justin Upton hit a double! 9-8 Angels. Franklin struck out and it seemed like the Angels will Buttercup it again.
But Jo Adell wouldn't let that happen! And hit a walk off liner past the first baseman. Angels walk off 10-9! A win!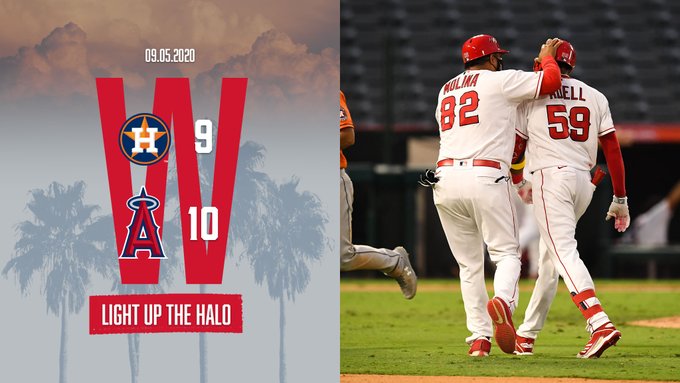 Next game is the other half of the doubleheader and then the final game vs Houston on Sunday.