After ripping out fans' hearts and souls, the Angels finally find themselves first place in something: the last place leaderboards. That's right: if the season ended today, the Angels (10-22) would be able to choose from their pick of the litter.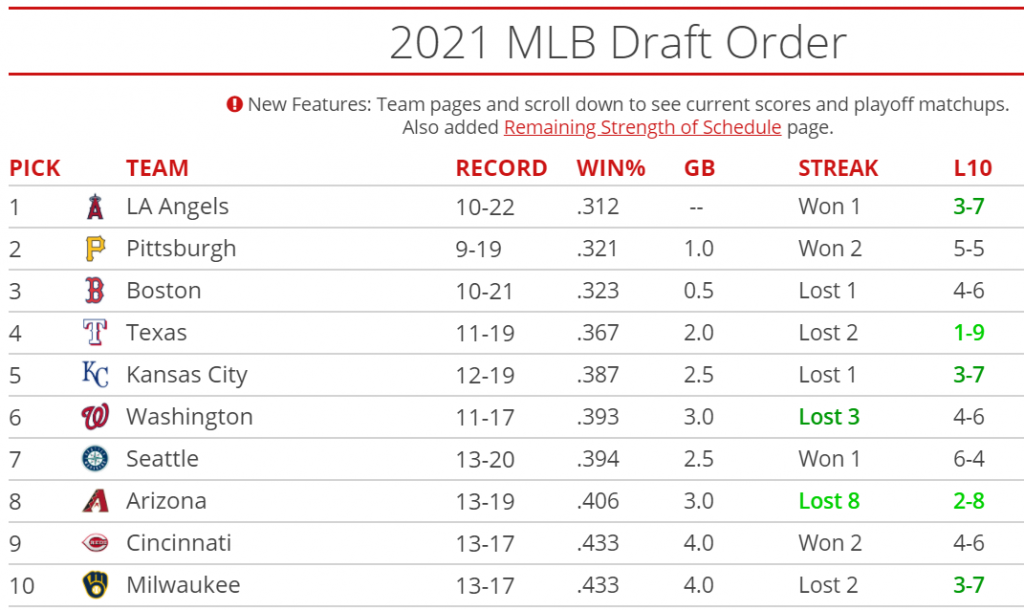 In light of fans' newfound voracious appetite for prospects, here is a look at which Angels players may be traded at the August 31st (Monday) trade deadline and the chances of that happening. The Angels, with now just 4.4% chances to make the playoffs, are certainly sellers. Who exactly will the club trade? Let's find out.
---
Tommy La Stella, 2b/1b/3b
Likelihood: Very High
Traded for from the Cubs for left-handed relief prospect Conor Lillis-White post-2018, Tommy La Stella has done nothing but rake as an Angel. Blocked by otherworldly talent on the North Side, La Stella only received a season's worth of plate appearances (587 PA's) in four seasons there hitting at a league-average clip (96 wRC+), often in a pinch-hitting capacity. He's revolutionized his hitting as an Angel with an isolated power mark near .200, walking as many times as he's struck out, with the defensive ability to play a passable second base, third base, or first base.
A free agent to-be, there's little reason to think La Stella will remain an Angel come next week when every team can use some the .800+ OPS that he provides.
Jason Castro, C
Likelihood: Very High
Also a free agent to-be, Jason Castro was signed to a one-year deal to man the Angels' backstop ranks. While Max Stassi showed marked improvement behind the dish, Castro was no slouch in his own right. While he strikes out at a high clip (36% this year), Castro has a long history of being a solid defender and his pitch framing ranked 23rd out of 64 catchers last season. Despite the measly .204 average, Castro has hit for power and wRC+ indicates his bat is 6% above average. It shouldn't take much to get him, and most teams can improve their catching tandem at the margins by Castro's addition. Since the Angels are incentivized to tank by their place in the standings, they'll be willing to deal him to the highest bidder.
Andrelton Simmons, SS
Likelihood: Medium
Simmons' injuries have held him back from making a potential Hall-of-Fame bid and even from being remembered among his own fan base, surpassed by the best player in the league (I am talking, of course, about David Fletcher). It's a shame there isn't a Hall of Fame for just defense: Simmons would be in in a heartbeat.
His defense is still elite, but his hitting dropped off with a sub-.700 OPS mark last season. He's back from the Injured List, which should make him appealing to teams like the Blue Jays, Reds, and Brewers. Most teams are set at shortstop, though some could get creative with positional flexibility to get the league's best defender in generations on the field.
Simmons will be a free agent, like La Stella and Castro. However, the Angels will have the ability to offer a qualifying offer to Simmons if they'd like, which would likely come in north of $18 million. Given Simmons' recent two seasons, it would be hard to imagine him getting a multi-year deal competitive on an AAV-basis with the QO-figure. It would make more sense for Simmons to accept the QO and use 2021 as an opportunity to rebuild his value for the following free agency.
In the event Simmons declines, the Angels would receive a first-round compensatory pick in exchange for him leaving in free agency. This outcome appears unlikely now, and the Angels will be willing to part ways (especially now that David Fletcher has stepped in without missing a beat).
Brian Goodwin, OF
Likelihood: Low
The Angels' waiver claim of Brian Goodwin has been a highly successful venture. Picked up as a fill-in for the injured Justin Upton, Goodwin has been who the Angels hoped Upton would be with a 2.4 fWAR and 21 home runs across 563 plate appearances. Unfortunately for the Angels, the league sees Goodwin's flaws for what they are: a lofty strikeout percentage (near-30) and mixed defensive metrics cloud his value. With teams across baseball questioning Goodwin's true talent level, the Angels are unlikely to trade the 29-year old solid-average outfielder under control through 2023.
Dylan Bundy, SP
Likelihood: Low
Dylan Bundy has rocked and rolled as an Angel. We've covered this many times at the site, but Bundy has been one of the league's best starters. Heck, Brent even predicted this. A lot of baseball writers did. He's thrown more offspeed pitches instead of relying on a not-so-great fastball. He's commanding better, he's getting hitters out and making them look foolish for doing so. He's durable, too.
Bundy is everything the Angels could've asked for in a trade acquisition (and acquired him for low cost, too). Bundy makes more sense to extend than trade. At the very least, he's a durable starter for a team that needs durable pitching, in a league where that's become incredibly difficult to find: that's not something likely to be found in a potential trade return.
It should be no surprise that he's receiving oodles of trade interest: every team can use him. That doesn't mean they'll pony up enough to land him.
Jo Adell/Brandon Marsh, OF
Likelihood: Low
Both Adell and Marsh are well-above-average prospects who are expected to meaningfully contribute to a big-league club at some point. The Angels with Mike Trout, Goodwin, Upton, Adell, and Marsh have a bevy of capable options—and that's before mentioning Joe Maddon's Taylor Ward experiment. Meanwhile, the club has a dearth of pitching talent: the starting rotation's ERA is 6.38, and that's after including Bundy's sterling 2.58 mark.
While it may not be likely for either to be traded at the deadline, don't be surprised if either one finds themselves in a different uniform come winter.
Mike Trout, Father/Fish God
Likelihood: Hahahahaha, you really thought I would do this?
---
With only a month of baseball remaining, don't expect the Angels to receive a haul for trading their players without team control. And with a contract that expires, Billy Eppler shouldn't be expected to make any earth-shaking, groundbreaking moves, even as he has regularly extracted value in marginal trades to improve the roster.
Photo credit: Keith Allison, Wikimedia Commons