It's hard to grasp just how terrible this season has been for the Angels.
Nearing the halfway point, the Angels own baseball's second-worst record at 8-19. Their playoff odds have all but evaporated down to 6.6 percent. In the past nine games, a stretch where they have lost eight games, the Angels have been outscored 65 to 35. In nearly 30 games, the Angels have managed to win back-to-back games just one time (August 10th-11th against Oakland). Even the Angels worst critics likely didn't envision the club legitimately competing for the first overall pick in the draft.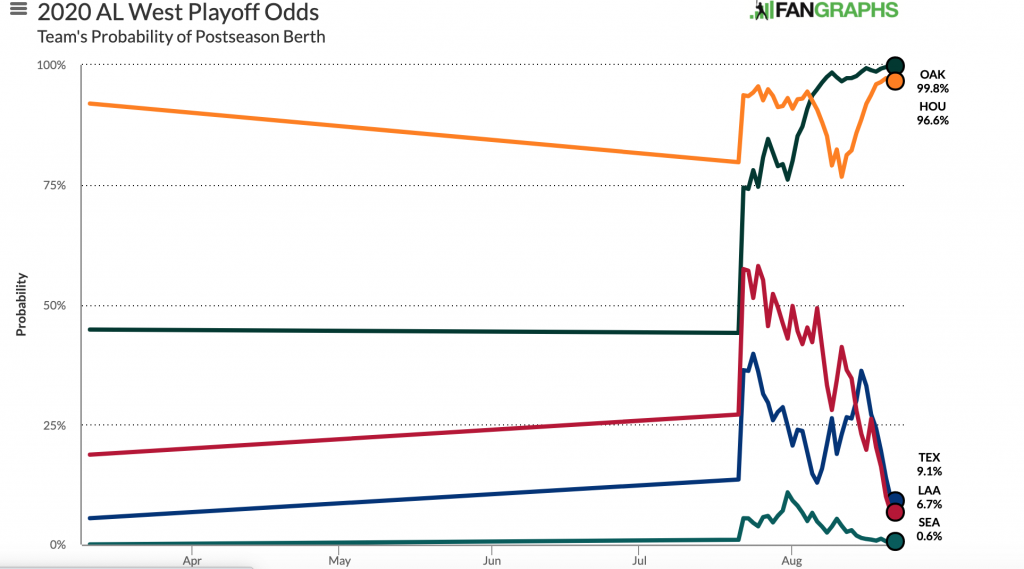 Just about everything that could go wrong has gone wrong for the Angels. Following a familiar trend, the pitching has been an unmitigated disaster. After a historically bad 2019 pitching performance, where the club had a 5.12 ERA, the Angels have doubled down this season with a 5.29 ERA. Sans the Tigers and Red Sox, Angels starters have the worst ERA (5.97) in baseball. The bullpen is in the middle of the pack with a 4.62 ERA. Even the position players, who were supposed to be a huge strength, rank in the middle of the pack in fWAR (13th), wRC+ (15th), and runs (15th).
It's not as if this team is deprived of strong individual performances. Mike Trout is crushing baseballs even if he's a notch below his usual production (158 wRC+). Anthony Rendon ranks second in the AL with 1.7 fWAR and has been baseball's best player by WAR (1.5) in the month of August. David Fletcher has been a revelation both on the field (1.2 WAR) and in the social media world. Dylan Bundy has been a frontline-level starter who has a 2.48 ERA through his first five starts. Even other role players like Tommy La Stella (135 wRC+), Brian Goodwin (127 wRC+), Jason Castro (0.4 WAR), and Max Stassi (126 wRC+) have produced.
But there is still the stars-and-scrubs foundation that has sunk the team as it has in the past decade of Angels baseball. There are just too many performers dragging the team down. Justin Upton's decline took a sharp turn this year as he has been worth minus 0.8 WAR and has a 0 wRC+. Albert Pujols has sunk to his all-time low in his age-40 season (65 wRC+). Shockingly, Shohei Ohtani has been a complete zero at the plate (68 wRC+), not to mention his failed return to the mound that ended with a season-ending (pitching) injury. Top prospect Jo Adell, perhaps not surprisingly, has struggled mightily in his first cup of coffee (minus 0.6 WAR). Other players such as Andrew Heaney (5.52 ERA), Julio Teheran (10.38 ERA), Matt Andriese (7.47 ERA), Luis Rengifo (25 wRC+), and Taylor Ward (19 wRC+) have been well-below average.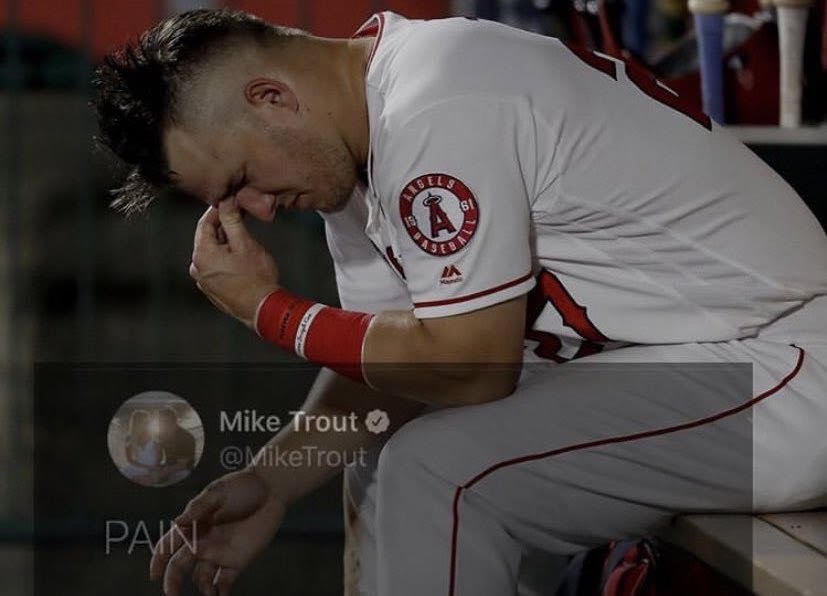 Without sugarcoating things, it's been a disaster of a season and difficult to watch at times. I'm sympathetic to the notion that this is a quirky season that is being played in the middle of a pandemic. It's a hard time to juggle playing baseball and ensuring that you and your family are safe. Beyond the added stresses of trying to play a virus-free season, the Angels have also been disadvantaged by the unusual timeline messing with Shohei Ohtani (as a pitcher) and Jo Adell's development, just to name a few. But these same principles can apply to every other team in baseball, who are all going through the same hurdles in this strange season. It's fair to acknowledge that the Angels have been both impacted by the COVID season and have continued showing similar trends from past years.
As for what's next, it's pretty clear that this team won't make the playoffs. What's more, the club is actually in a spot to hold their highest draft pick of the century in the 2021 draft. The Angels tanking never once crossed my mind coming into the 2020 season but given the spot they're currently in, selling players at this upcoming trade deadline and trying to obtain a high draft pick next summer is a plausible option. The offchance that they erase a 6.5-game deficit to grab a playoff spot probably doesn't outweigh the chance of obtaining prospects this year and grabbing an elite talent in the draft next year. Beyond moving players such as La Stella, Goodwin, etc, the potential to grab someone akin to Kumar Rocker in next year's draft already has Angels fans excited.
It's been a rough season for the Angels, one that will likely end in less than two months. It's a tough proposition to swallow for Angels fans, who already missed out on the usual amount of games this season. It's even more disappointing given the higher expectations for this season following the signing of Anthony Rendon and the promotion of Jo Adell. If there's any solace in what has transpired, it's that you still get to watch Trout, Rendon, Fletcher, etc. play every day and watch the development of Adell. Perhaps, if current trends continue, Angels fans will even have the chance to dream about someone like Kumar Rocker or Jack Leiter in next year's draft.
Hang in there, Angels fans. Better things are (hopefully) on the way.