Before game stats:
Mike Trout vs Rangers (150 games) .330/.460/.626 1.086 OPS (36 HRs)
Today was the first time Angels played in the new Ranger's Distribution Center Park, and it's Mike Trout's birthday.
Jordan Lyles really wanted to wish Mike Trout a happy birthday, so he served him up a pitch that Trout happily took to the upper deck. Thanks buddy! Look at this beauty – 109.7 MPH exit velocity with a 444 ft projected distance.
Jason Castro argued a swing and got thrown out… what do you think? Right call?
Twice the Rangers had two stolen-base attempts overturned. One in the bottom of the 2nd (Stassi to Fletcher to get out Isiah Kiner-Falefah) and the bottom of the 3rd to get Shin-Soo Choo… looking good Angels
Then the exciting to of the 4th inning! Pujols used his wheelchair to roll for his first double of 2020.
It's ok Castro, Stassi picked you up with an RBI single in the 4th.
However, the bottom of 4th inning happened. La Stella made his 3rd error of 2020, making Griffin Canning throw extra pitches and loading up the bases instead of inning-ending double play. Texas scored two that inning to tie the game with a pick-off attempt error by Canning himself.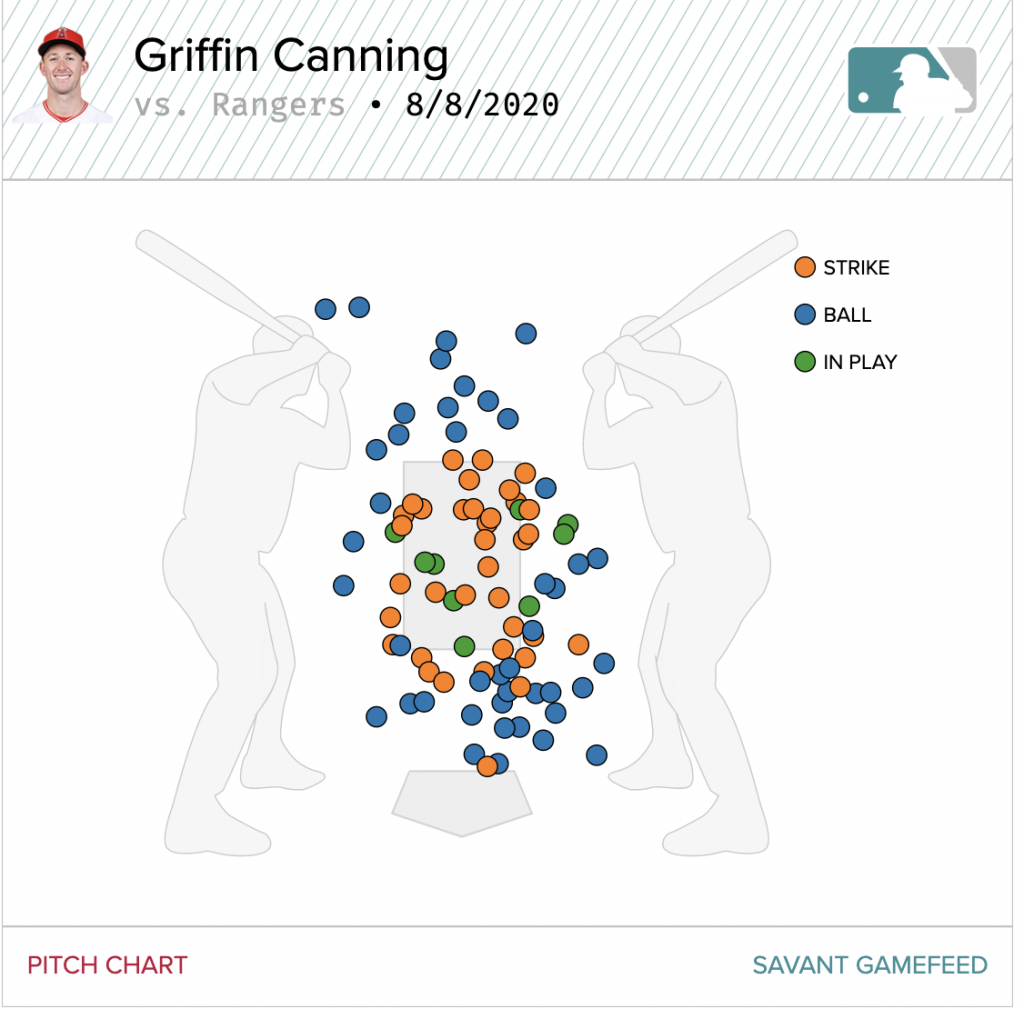 Canning exits the game after 3.2 IP, 6 BB, 4 Ks, 1 error. The Rangers ended up taking the lead this awful inning…. moving on…
Angels don't score with a bases-loaded opportunity in the 7th. It was very sad to see LaStella end the inning with a pop-up.Noe Ramirez comes in at the bottom of the 7th and is the 9th pitcher the Angels have used.
In the 9th inning, Angels are down by one. Goodwin-Fletcher-Trout up to bat. "So you're saying there's a chance…" Goodwin gets the first out. Fletcher strikes out looking for the second – though with questionable called strikes for the first and second pitch. Mike Trout is our only hope… but strikes out swinging.
Angels end the game with a total of 7 hits and 3 errors. There's always tomorrow.