So it begins! Sixteen teams make the playoffs. Will the Angels be one of those?
Andrew Heaney takes the bump for the Angels. Anthony Rendon is unavailable.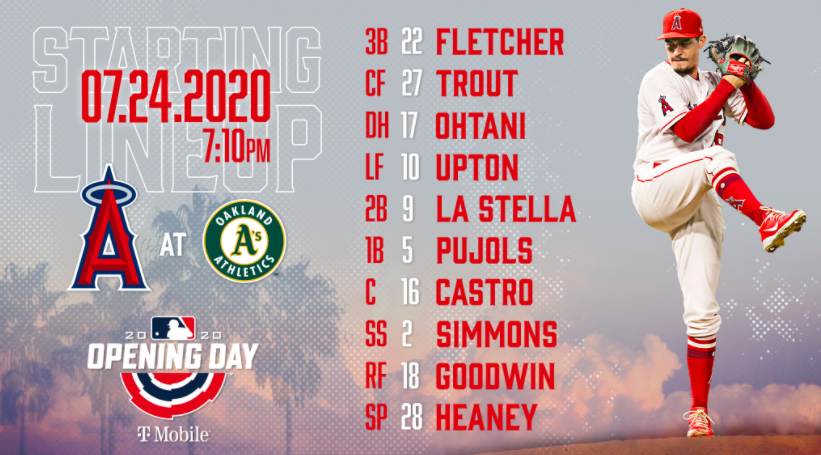 The A's counter with Frankie Montas, who was suspended last season for taking banned substances. Fun!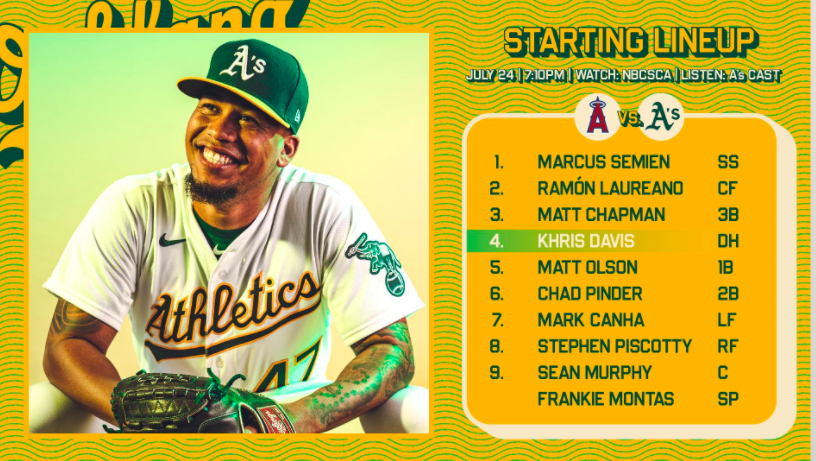 Of course, Rahul is in love with Oakland, to the extent that he has named his fantasy team "Matt Chapman Fan Club", so don't expect him to be cheering on the Angels this weekend. Boo the traitor Rahul!