The Angels announced Friday that relief pitcher Justin Anderson will need Tommy John elbow surgery due to a UCL tear.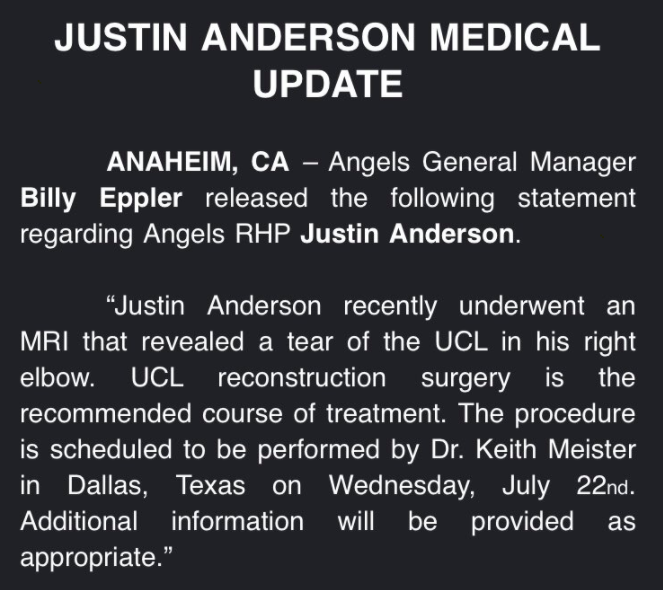 Anderson, 27, has pitched two seasons for the Angels, mostly as a middle reliever. He has worked 102.1 innings with a 4.75 ERA, a 1.52 WHIP, and a 11.2 K/9. As he is decently troubled by the walk and the home run ball, his 2019 campaign was worse than his 2018 campaign, but he was still expected to be a key cog in the Angels bullpen in the shortened 60-game season.
If Anderson does undergo the surgery on Wednesday and his recovery time takes the usual length, he will miss most if not all of the 2021 season, and the start of 2022 could be at risk.
The Angels pitching staff seems to be fairly susceptible to TJ surgery. In February of this year, Jose Soriano underwent the procedure, and of course ace Shohei Ohtani has yet to pitch in a Major League game since his surgery, although he should be ready for this season.