What a week for the Angels organization. On the field it was really good up and down the ladder. Off the field, well, this is still Arte Moreno's team.
First let's get to the good stuff. The Angels are playing solid baseball and came within a Jose Quijada meltdown of sweeping the Tigers.
The walk off bunt on Tuesday night was a thing of beauty and had baseball fans everywhere in awe. Really one of my favorite plays of the year.
Of course, the biggest news here will center around Ohtani.
In the land of the ludicrous, take a look at this. I didn't think this was even possible.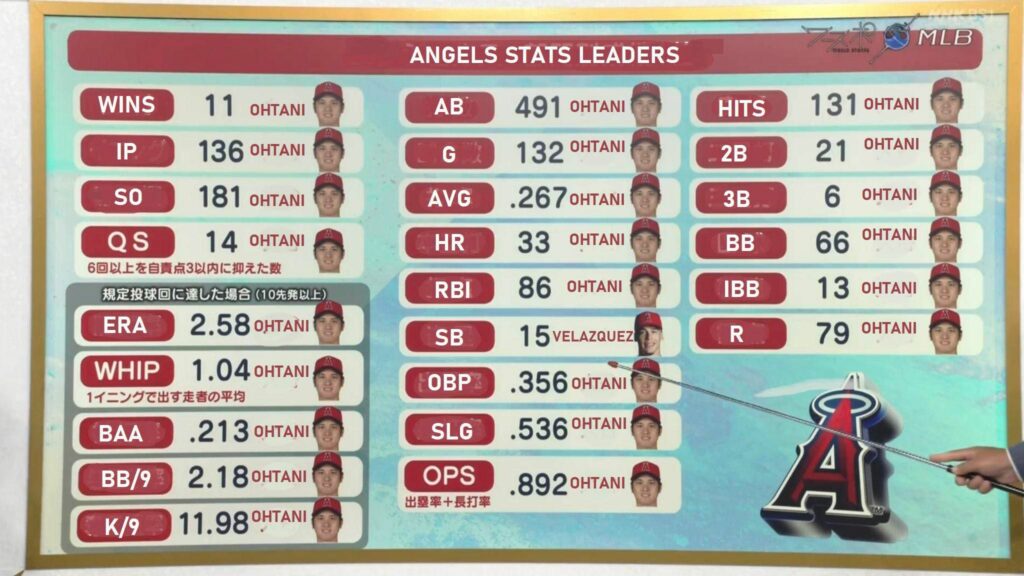 Shohei is in the running for both the MVP and the AL Cy Young Award. While he's not the betting line favorite for either, FanGraphs takes a look at just what a unicorn he is.
I'd think Ohtani would be a slam dunk for MVP, but he's going against a guy from New York who is also having an incredible season. In New York.
Just to remind you he's back, Mike Trout has been torrid and is riding a 4 game home run streak.
Hopefully his fantasy football pool runs a little smoother this year.
Let's get to the good stuff around the organization.
Yes, our affiliate out in the desert laid down an absolute beat down on Visalia to clinch the second half title in the California League. Anyone down to head out to a playoff game in the IE?
Want to know some of the player stories out there? Catch my interview with Steve Wendt here.
There's almost too much good news out of Rocket City to fit in one links piece.
First there was the no hitter over the weekend. Get familiar with all three names there. One has been in Anaheim, the other two will follow shortly.
They finished the weekend off with another home win pushing their overall record to 75-51 with a ridiculous 45-18 at home.
And they kept on rolling. On Tuesday O'Hoppe cracked a 424 foot three run bomb to lead the team to a win against the second best team in the Southern League.
And then there was this highlight on Wednesday.
While I generally like to spread out the twitter links, this is my 2020 draftee crush Luke Murphy on a promo for a playoff game.
That makes two squads heading to the playoffs; one of them an absolutely stacked AA team with a tantalizingly good bullpen and one heck of a catcher. Yes, I'm dreaming pretty big on this Trash Pandas team.
And in case you missed it, catch my interview with their manager Andy Schatzley.
And now for something completely different.
The Angels are being sued in Dominican court for not fulfilling verbal agreements made with players too young to sign actual contracts. There's nothing in that sentence that looks good.
Underage players? Check. Common in the DR, but still. We're talking about kids who should be worried about a zit as they nervously walk into a middle school dance.
Video evidence of the kids believing they have agreed to life changing money for themselves and their families? Check.
Verbal agreements apparently carry much more weight in the DR than the do here. At best, the Angels look like untrustworthy a-holes in the largest talent pool outside of the US. At worst, they are in court yet again.
If you're keeping track that makes the Skaggs wrongful death suits, the stadium fraud investigation, and now this. Not sure if I should mention the wrongful termination suit of the guy who sold sticky icky to opposing teams.
Yet every one in Arte's inner circle still has their cushy executive jobs.
This sale can't come quickly enough.
From around baseball, Jesse Chavez is happy to be back "home." Why wouldn't he?
John Daly looks like Santa Claus and threw out a cool first pitch.
The polar opposite of the Angels, take a look at how the Dodgers built an injury proof rotation.
Meanwhile Steve Cohen's NY Inside Traders, err Mets, have been struggling. Seinfeld thinks the cause is Tommy Trumpeter.
Here's one that has the possibility of going political. Please don't. One of the biggest stories in all of baseball is the MLBPA's attempt at unionizing minor league players. FanGraphs took a look at how other industries and corporations responded to unionization of their employees and ponders what the best move for MLB might be.
I found the article to be informative and liked the comparisons between entities. That's why I linked it. No more, no less.
Hope you survive the hot, rainy weekend. We should be back to California weather soon.
And when we get back there, let's check out some minor league playoffs.