It feels like a broken record at this point. Shohei Ohtani was again one start away, one win away from 10 wins on a season yet again, pitching a day after the Angels actually won a game he didn't start. Since the break, the team has actually been doing better when Ohtani wasn't pitching than when he was.
So, Shohei had to prove everyone wrong, that he was still great. Luckily, it was in Oakland. He went 6 innings, allowing no runs on 4 hits, striking out 5 and walking 3. It wasn't the best outing, and he was pretty wild, but he did his job.
The offense showed up today, scoring runs! It was pretty spread out too, with half the team contributing one way or another. A great, balanced lineup? On this year's Angels?! Witchcraft indeed.
Highlighted Recap
The Angels scored first in the 3rd, thanks to Fletcher!
It was a close pitching duel, with great defense on both sides. Like this move Ohtani made on the mound.
Taylor Ward hated all this pitching duel stuff, so he decided that it was April again and hit a 3 run jack!
Ohtani wanted to get in on this, so he hit a home run of his own in the 7th.
It was a great way to cap off a night for Ohtani, doing something no AL pitcher had done in decades!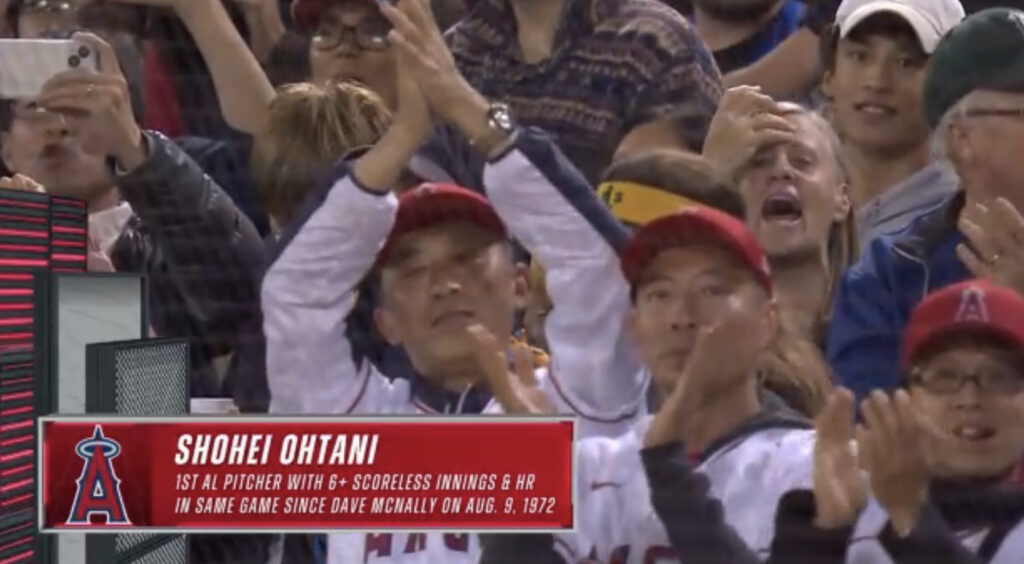 Now it was the bullpen's job to not blow it.
Herget did his job, going an inning and 2/3 of shutout ball. Quijada came in for the last out of the 8th and did so good, he closed out the 9th as well. That Herget and Quijada have been the best relievers on the team.
So of course Quijada gave up a home run right away in the 9th.
Well, a run doesn't mean blowing it, and he recovered and secured the win!
Angels win two in a row and can sweep tomorrow!