Angels 7 Rangers 2
Thor should pitch only on Thursday so we can have Thordays like we had Shodays on Sunday last year. Okay, I'll stop. Sorry.
Mr. Syndergaard started this game with supreme efficency, only needing 5 pitches to get through his first inning of work. Not bad to start out on pace for a 45 pitch complete game, right? Fun fact – Charles Henry "Red" Barrett threw a complete game back in 1944 with only 58 pitches – the fewest in MLB history for a complete game. No records for Thor tonight, but he did pitch a great game and cemented the Angels first quality start since Shohei Ohtani on September 26th, 2021. Final line = 6 IP, 4K, 2ER, 0 BB, 82 pitches.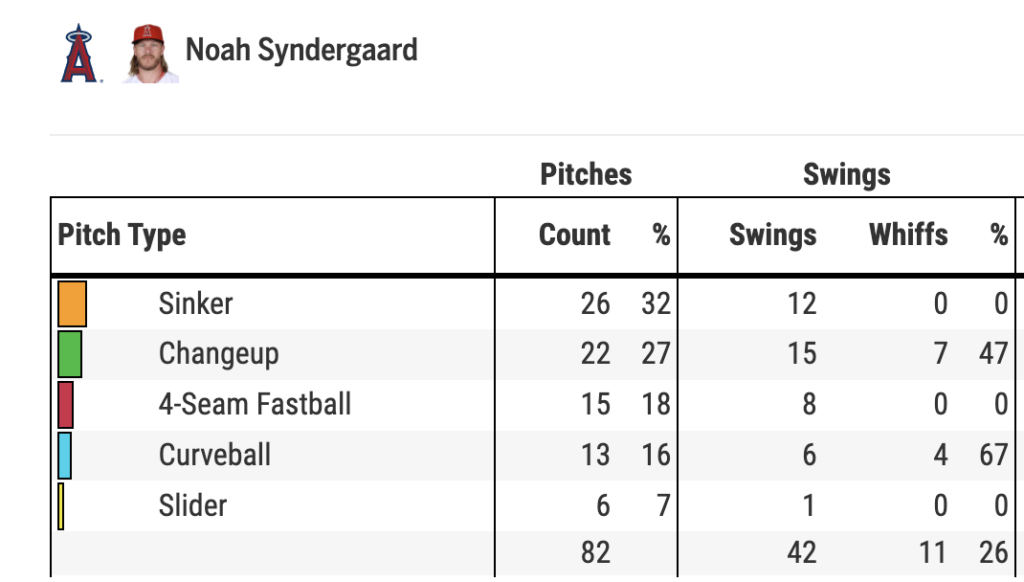 The offense gave Thor more than enough support and Ohtani was certainly a key part of that. Ohtani was 2 for 5 with a HR, Stolen Base (third), 3 runs scored, and 3 RBIs.
I mean, who cares that Rendon keeps making errors and still isn't hitting over the Mendoza line when you have a heating up Ohtani and Norse god having himself a fantastic start to the season?
Taylor Ward also had himself a night in his return for the IL going 4 for 5 on base with a home run and a stolen base.