Angels 9 Rangers 6
For the second night in a row, the Angels starting pitcher didn't make it out of the 4th inning. This time it was Reid Detmers who, like Ohtani, had a fantastic first inning and struck out the side.
Ohtani first pitch home run
Adell sent a ball 447 feet in the 2nd inning
Rangers scored in the bottom of the 2nd, but the wheels really fell off in the 4th inning with the Rangers putting up a 5 spot. Any thing else interesting happen that inning? JUST THAT JOE MADDON WALKED COREY SEAGER WITH THE BASES LOADED. Yes, Mike Trout – EVERYONE else was confused too.
The Angels rallied in the 5th with a home run by catcher Kurt Suzuki, and Ohtani's 2nd smash of the night.
Mike Trout doubled, Jared Walsh hit him in and the Angles had knotted up the game at 6. Brandon Marsh put the Angels on top 7-6 with a sac fly. Amazing turn around in this game from just a bit earlier.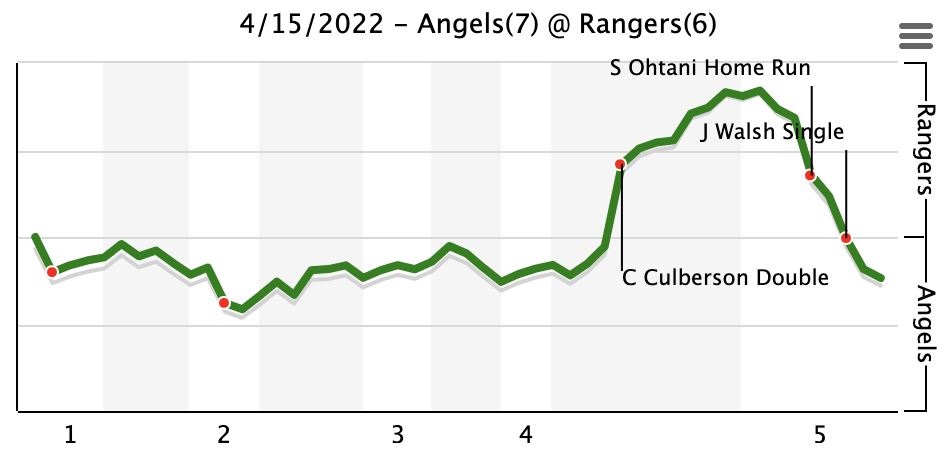 The Angels offense did its thing with 2 more runs in the 7th courtesy of a Jared Walsh 2 run bomb. In fact, 8 of the 9 runs in this game came from the long ball.
Shohei Ohtani hit the ball well tonight and he hit it hard: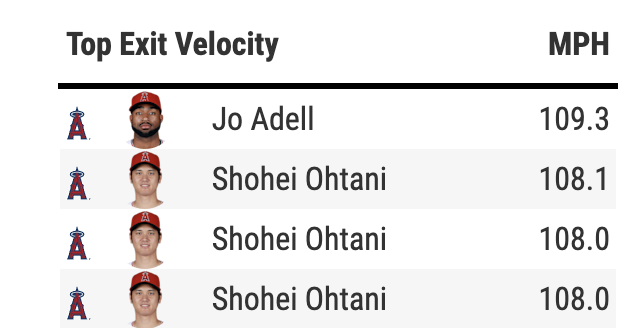 Celebrate the win, even if it was an odd one!