The Angels hosted the Cubs at their spring home. Michael Lorenzen pitched, getting the benefit of the opening day lineup for the most part. Mike Trout did leave for a funeral, so it wasn't a fully armed and operational Angels lineup, but for spring, it was rather complete.
It was a sloppy game by both sides, routine plays led to multiple errors. The starters got more PA this game, as we are now seeing them get to 3 before leaving for the day. Opening Day is getting closer, I can smell it.
Recap
Michael Lorenzen went 3 innings and allowed 3 runs, 2 were earned. 3 hits, 2 strikeouts, and a walk at around 60 pitches.
1st
Michael Lorenzen started the game off by giving up a run on two hits. 1-0 Cubs early.
Shohei Ohtani worked himself a leadoff walk to start the bottom of the first. Matt Duffy flew out. Anthony Rendon struck out. Jared Walsh walked, but Justin Upton grounded out. 1-0 Cubs after 1.
2nd
It was a much better second for Michael Lorenzen as he retired the Cubs in order.
Not the the Angels did anything, Marsh, Adell, and Fletcher going down in order in the bottom half. Still 1-0 Cubs after 2.
3rd
Things got sloppy in the 3rd. Michael Lorenzen and Jared Walsh misplayed the ball at first. Then a walk made that worse. Fletcher threw the ball away on the next play and a single made it 3-0 Cubs before an out was even recorded. Michael Lorenzen got out of it after that but that is some fundamentals that needs to be cleaned up before the season starts.
When the Angels got to hit, it was the complete opposite, 3 straight groundouts by Wallach, Ohtani, and Duffy, 3-0 Cubs after 3.
4th
Andrew Wantz had the 4th and produced a much calmer 1-2-3 inning.
Things went good finally for the Halos as Anthony Rendon doubled to lead off the 4th. Walsh then reached on an error, and after a strikeout by Upton, Marsh doubled to put the Angels on the board.
A Jo Adell Sac Fly got another run across to make it 3-2 Cubs after 4.
5th
Wantz was back out there for another inning, with a new team basically. Subs came in across the diamond. Still, he managed to get through the inning with only a walk to keep it a one run game.
Romine singled after he came in to catch, and Ohtani walked to put 2 on with no outs. Stefanic struck out, but Gatewood singled to tie the game up. Walsh singled to bring in another run, 4-3 Angels after 5.
6th
Davis Daniel pitched the 6th, and besides a 1 out double, got the job done, keeping it a 4-3 lead.
The 6th started great with a Dillon Thomas single. But Velazquez lined into a double play. Romine singled, but Stefanic grounded ut to end the inning. Still 4-3 Angels after 6.
7th
It was another inning for Davis Daniel and it did not go as well. Multiple walks and hits, as well as a wild pitch meant a run for the Cubs and it was now tied at 4.
Gatewood struck out, Rojas grounded out, but Taylor "Blake" Ward smashed one over the wall to give the Angels the lead again. 5-4 Angels after 7.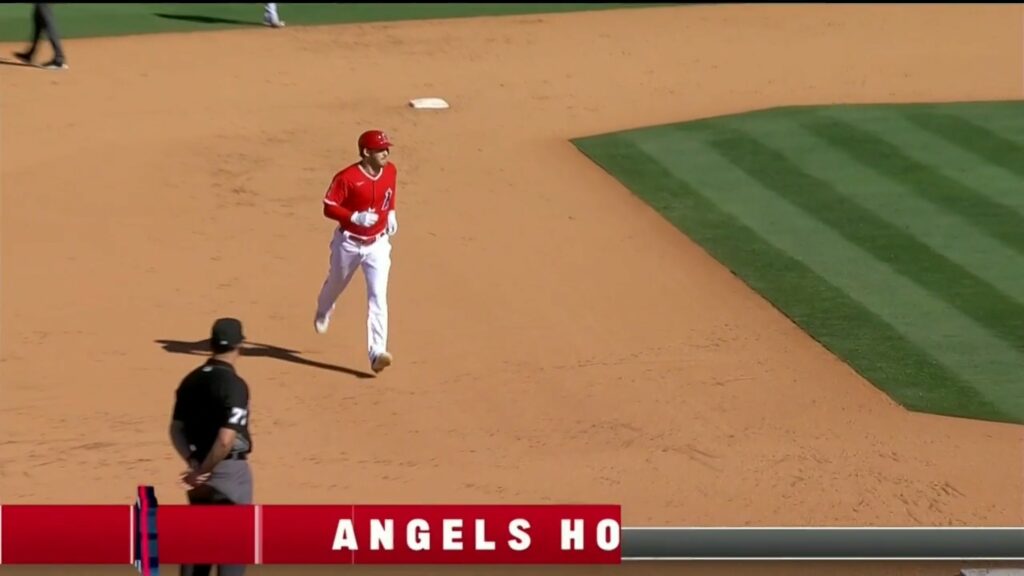 8th
Brian Moran pitched the 8th,  and he had himself a fast 1-2-3 inning.
The Angels went down in order in the 8th, as Thomas, Velazquez, and Lovelace did nothing. Still 5-4 Angels after 8.
9th
Zack Weiss was tasked to close the game out. Strikeout for out 1, groundout for out 2, and a flyout ended it.
Angels win 5-4.