The Angels lose vs Texas in the first game since Friday. It was a pitching duel between Bundy and Ohtani's old Japanese teammate. Of course, facing a rookie pitcher, it was an uphill battle from the start for the Angels. Getting CY-Rookie-ed again is just TrAdition at this point.
Recap
Dylan Bundy was not perfect. He let batters on in multiple innings and gave up a solo shot in the 3rd. Scattering hits did not score, until the 6th. A walk, 2 hits, and an error in the outfield by Walsh allowed another run to score. Then another hit and another run.
3-0 Rangers in the 6th and with no outs, Bundy was pulled. He went 5+ innings and gave up 7 hits which resulted in 3 runs. Bundy did have 6 strikeouts against 2 walks, he was in the zone, just hittable.
Cishek came in for relief. He allowed a sac fly. Then Luis Rengifo botched a ground ball. A wild pitch and another single scored yet another run. Finally git a strikeout, but Cishek was yanked, came in losing 3-0, left losing 6-0. Alex Claudio came to get the final out in the 6th to stop the bleeding.
Meanwhile the offense did squat. A single hit through 5 innings, a bloop single by Fletch. That and a Walsh walk was all the offense. Ohtani pimped a home run, that was robbed.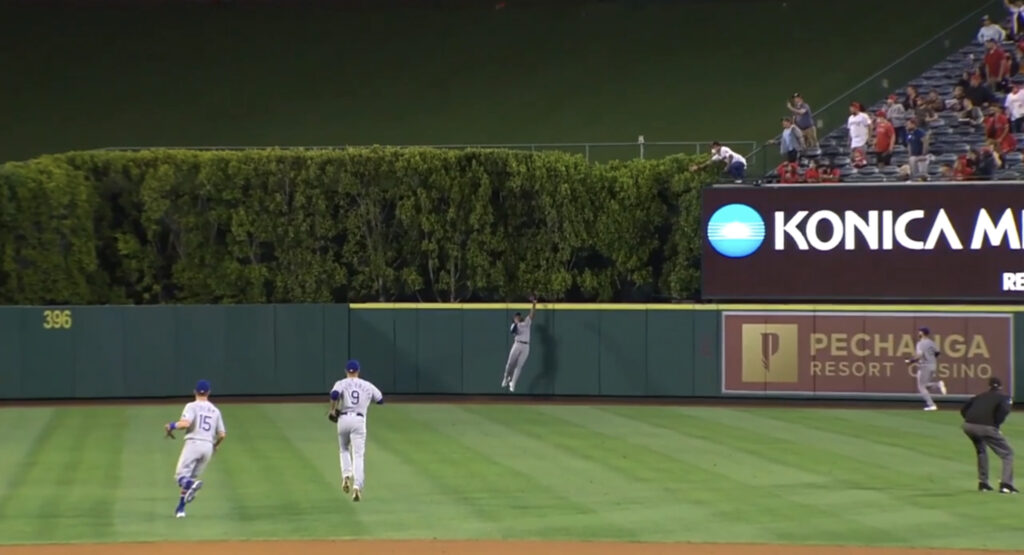 Luis Rengifo drew a walk with 2 outs in the 6th and Fletcher got a single to put 2 on for Ohtani and the Rangers yanked their rookie starter with only 77 pitches thrown. It didn't matter, as Ohtani struck out.
Claudio pitched a mostly clean 7th, figuring that he should have come in for Bundy instead. It was still 6-0 after the top of the 7tletting the offense have a shot at a comeback.
Comeback Attempt
Justin Upton did not give up, and hit one just left of the glove and over the yellow line. 6-1 Rangers. Walsh doubled and Pujols singled him in, 6-2 Rangers. Iglesias hit a single as well, putting 2 on for Suzuki. Then, as the Rangers fans panic, Pujols and Churches pulled off a double steal!
Another single by Suzuki plated Pujols and the deficit was now in half. A wild pitch and now 6-4 Rangers. Luis Rengifo struck out. Fletcher came up and flew out to deep center for the 3rd out.
Claudio was out there yet again, keeping the Rangers close. He was relived for Slegers after 1 out, matchups and all. Slegers got the outs, which is all the matters and the offense went right back out there.
Not that the Angels capitalized, both Ohtani and Trout struck out and Upton grounded out. Watson pitched the 9th, putting the Rangers down in order and giving the offense one last chance.
Walsh was up first, and popped up. Pujols was next and flew out. Iglesias lined a single past the diving fielder. Suzuki singled as well putting the tying run on first. Schebler pinch ran for Suzuki. It was up to Rengifo, who grounded out, ending the game.
The Angels are now 8-6 and lose precious ground in the AL West race. They face the Rangers again tomorrow, at 6:38 again. Ohtani is on the mound but will not hit.