Good Morning Angels fans! Hope you are staying safe. Opening Day is almost here. Have some links in the meantime!
Angels News
Angels lost yesterday to the Rangers in a close one. Andrew Heaney just did not have it. Daron Sutton announced the game with Gubi, we will be hearing that a lot this year.
The Angels alternate site will be at Tempe Diablo. Last year it was at Long Beach. The reasoning for this seems to be other clubs continuing to use their Cactus league facilities, so that it could mean that there will be some games going on between teams.
Want Angel tickets? You can buy single game tickets starting Friday, and sign ups start right now!
With Fox Sports transitioning to Bally Sports, and new announcers, it can be hard to figure out what you will watch, so here is a nice game schedule with who is calling what when.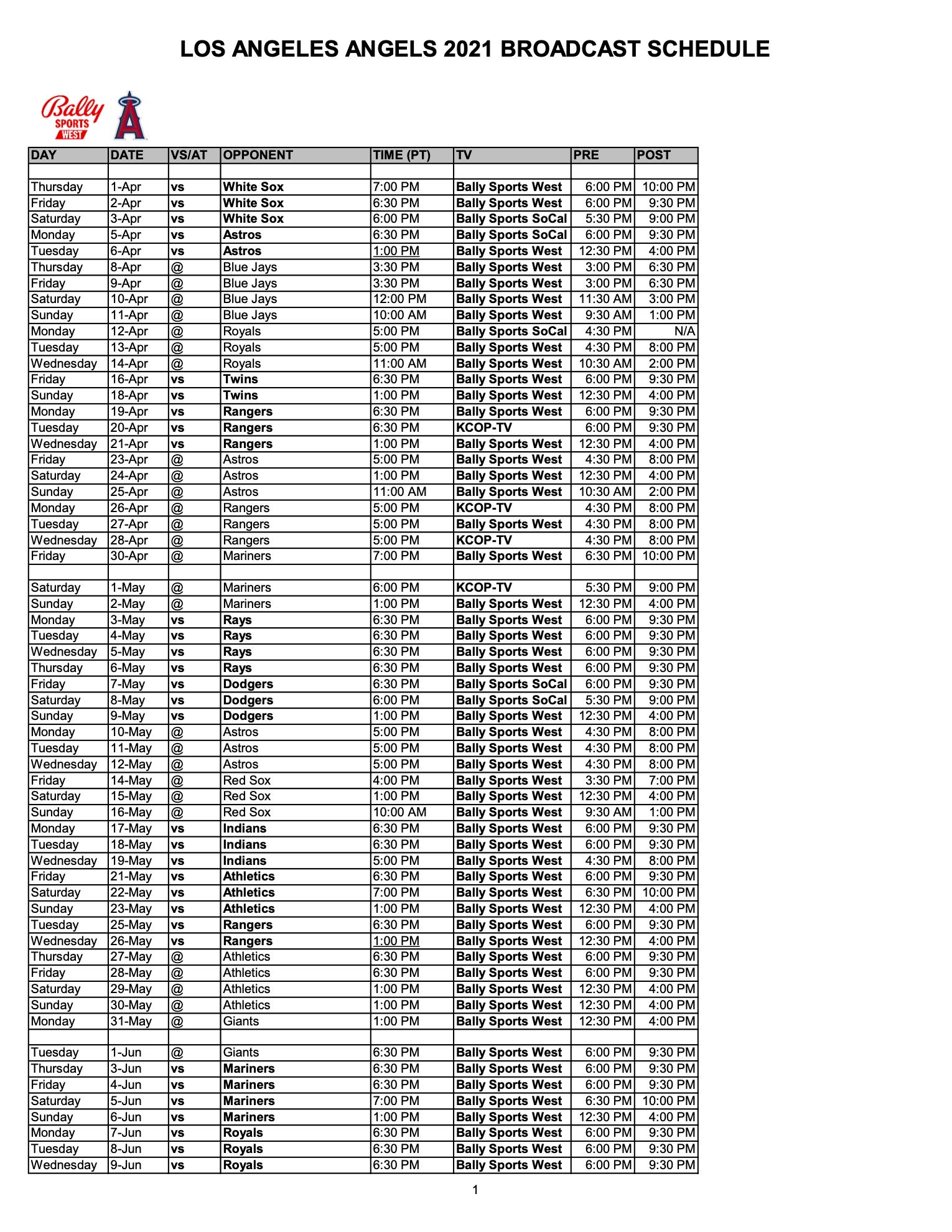 Speaking of TV, don't miss MLB Network's 30 clubs in 30 Days about the Angels at 4PM. If you do miss it, there will be videos on their website.
Around Baseball
Injuries happen in sports to all teams, not just the Angels. Like Kirby Yates out for the season. Or Fernando Tatis Jr leaving the game with a shoulder injury. Or pitcher Zac Gallen getting a HBP forearm fracture.
Re Tatis, here's how it was reported on the local news…
That last injury brought out the whole DH debate. So, should pitchers hit? I mean besides Ohtani. Speaking of, why don't other pitchers use the protection he has? He has a hand guard, a giant elbow guard, AND a shin guard.
New stats appear all the time, like these ones from Fangraphs, or this one from Reddit.
Speaking of Fangraphs, position rankings are coming out. 1B is rather low for the Angels. Middle of the pack for 2B. While 3B is third. I bet CF is first as usual, but what I am hoping for is a SP and RP that is at least 17th? Please?
MLB will start using Statcast to catch pitchers cheating. Bauer, Cole, and many others in shambles. That is, if they actually follow through.
Anything I missed? Post below for upvotes!