Photo credit: Rex Fregosi
The trade deadline is almost upon us. Are we going to get anything for Andrelton Simmons? Maybe we could. Gleyber Torres is out for three to six weeks with a hamstring/quad strain and the Yankees definitely want to remain in the hunt for the playoffs.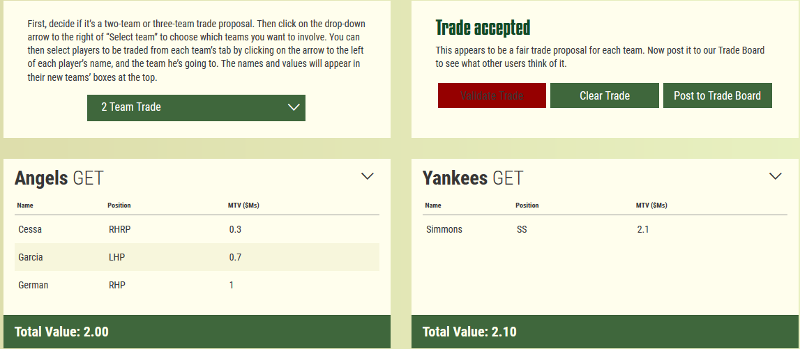 It's pitchers we need and pitchers I asked for. Luis Cessa is a right handed relief pitcher who has major league experience. His ERA is not pretty at 4.66 but he boasts a 1.03 WHIP. Perhaps Mickey Calloway can do something with him. Frank German is a right handed pitcher in advanced A ball who pitched 76 innings in 2019. He had an ERA of 3.79 with a 1.38 WHIP. Alfredo Garcia is a left handed pitcher who is currently at class A short season. He has a career ERA of 4.59 with a 1.45 WHIP over 225.2 innings.
What's in it for the Yankees? Andrelton Simmons is an impact defensive player at the shortstop position who has the same few weeks of availability the Yankees happen to need to get them into the playoffs. No matter that he won't be around next year. They have Gleyber Torres. They just don't have Gleyber Torres right now. Andrelton Simmons can fill an urgent need for them.
I know nobody wants to see Simba as a Yankee, but we do need pitchers. What do you think?